LEGO Super Mario Donkey Kong's Tree House Expansion Set Review
I'll be honest – despite how much my kids love each and every LEGO Super Mario set that comes into the house – whether for review or purchase – I've begun to wonder what would be next from LEGO and Nintendo.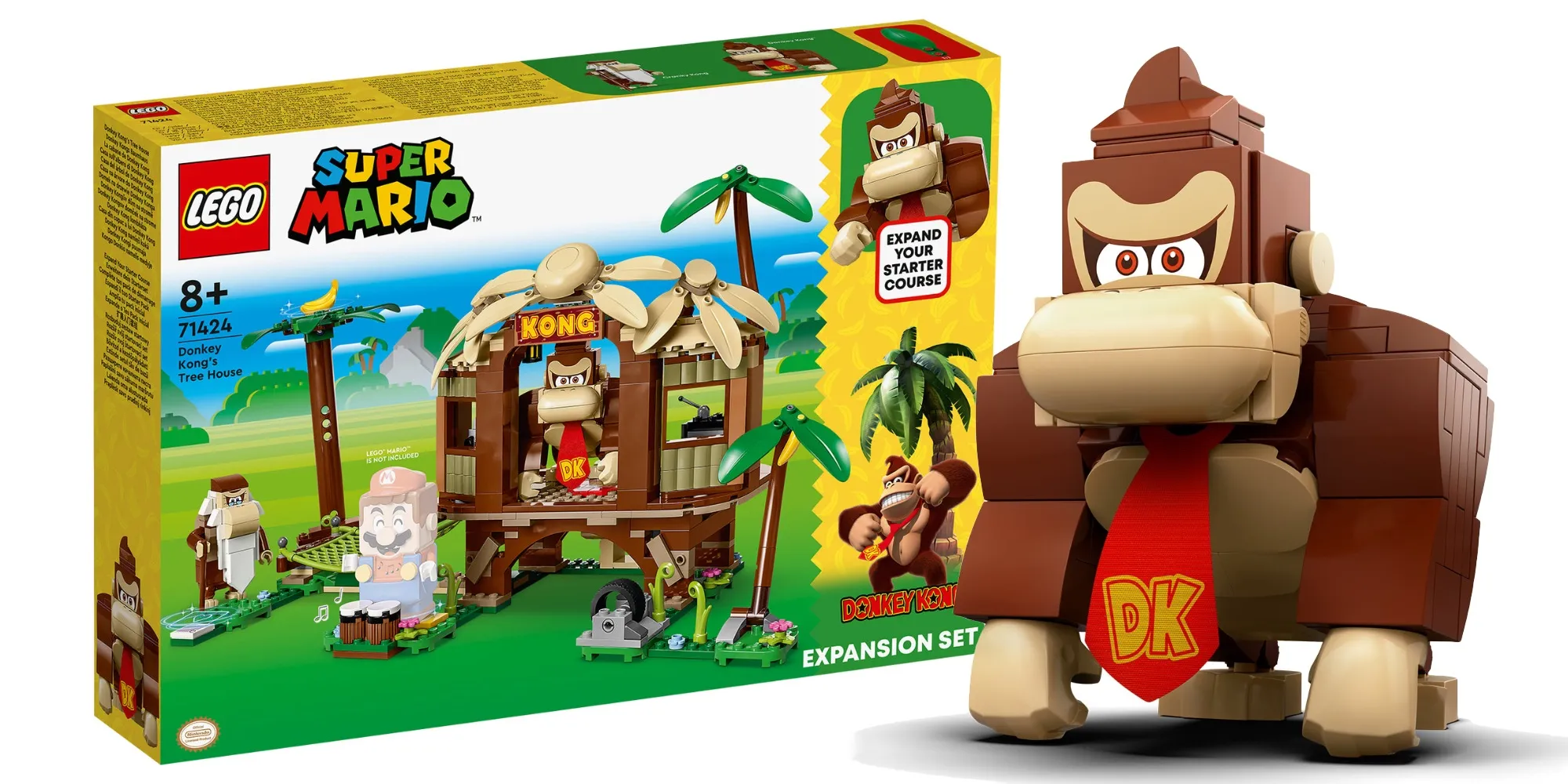 The sets are always fantastic, as are the figures they are creating. But after a while, you wonder when they branch out from the Mushroom Kingdom thing and into something else. With the launch of LEGO Super Mario & Donkey Kong, I'm back in with these new, delightful, releases.
The Build
Lochlan is becoming a much better builder of LEGO, and it shows. Without any help, he was able to put together this set. What boggles my mind is that in all the years that we have been playing Super Mario games on Nintendo consoles, and Donkey Kong games on Nintendo consoles, even the best LEGO builders were not putting together sets like these. To be fair, LEGO has created a number of unique bricks to make this possible, but I'm still in awe that only LEGO designers could make this set work.
Donkey Kong is phenomenal. I thought prior to this release, Bowser was my favourite figure to build. Move over Bowser, Donkey Kong has arrived. I was fully expecting Donkey Kongs tie to be a printed piece, but was pleasantly surprised when I found out it was cloth – this was a nice touch. But mostly, I enjoyed watching my son build all the details onto this beloved ape.
You look at the built, and even without the tie nad the eyes, you would say, "That is Donkey Kong." That is the brilliance of LEGO designers, and that is the brilliance of Super Mario LEGO.
The Playability
We get it – LEGO Super Mario isn't meant to be played by adults, and I stopped enjoying the playability of sets probably after the starter set was released. My kids, however, don't stop.
With each new release, it seems like something new is added. This time around it's brand new Donkey Kong specific sounds. Lochlan was having a blast showing off all the different sound effects and music beats. "Remember this song dad? Remember?" He was loving every minute of this set, running through it with Mario, Luigi, and Peach. And his chance at discovery only continued with each new treasure he uncovered.
That is the brilliance of some of these larger Super Mario LEGO sets – unlike the smaller sets which are generally built around one single cool concept, these slightly larger sets have more going on, much of it hidden to be discovered.

As a collector of these sets, it was the details all over the made my day, specifically the TV and boom box inside the hut. If you've played Donkey Kong Country or Donkey Kong 64 in the past, you know that TV and boombox make continual appearances, and really are key features of Donkey Kong's pad. To have them in LEGO Form is phenomenal, and I couldn't be happier.
Overall Value
Listen, at nearly $80 in Canada, this is not a cheap set. However, when you factor in the buildable Donkey Kong and Cranky Kong, along with all the new scan-able tiles and treasures to uncover, there is a lot to like for the price. While perhaps still a few dollars high in my opinion, I doubt anyone will split hairs over that.