Fifa 14 Review
Fifa 14 Review – Introduction
The annual release of sport games for EA continues with the latest entry in the commercially successful Fifa franchise, Fifa 14. The sports title, developed by EA Canada, continues the series' habit of providing solid, and addicting virtual soccer experiences that offer the closest thing to actually attending, or participating in a real live match. The franchise has ensconced itself pretty comfortably as the go-to sports video game for the majority of consumers. With Konami's PES franchise lacking significant licensing prowess and marketing appeal, Fifa has been dominating for a set number of years now.
The foundation EA Canada has been able to build for Fifa in past years remains relatively untouched here, but it is still the best showcase of just how intense and brilliant the beautiful game can get. There isn't a profound or obvious change to the proven formula, but at the end of the day it still becomes a recognizable master of its craft. The last-gen versionsFifa 14 on last-gen systems (PS3 and 360) mirror last year's entry in plenty of ways, so much so that these versions of Fifa 14 lack their own identity. There's absolutely no progress in technicalities, graphics, or sound design. The naked eye playing the game could be fooled into thinking they're experiencing Fifa 13, not 14. But as mentioned earlier, if the proven formula for EA Canada isn't broken why fix it? On the other hand however, the next-gen versions of the game boast a little progress in the aforementioned departments and are the definitive versions of the title.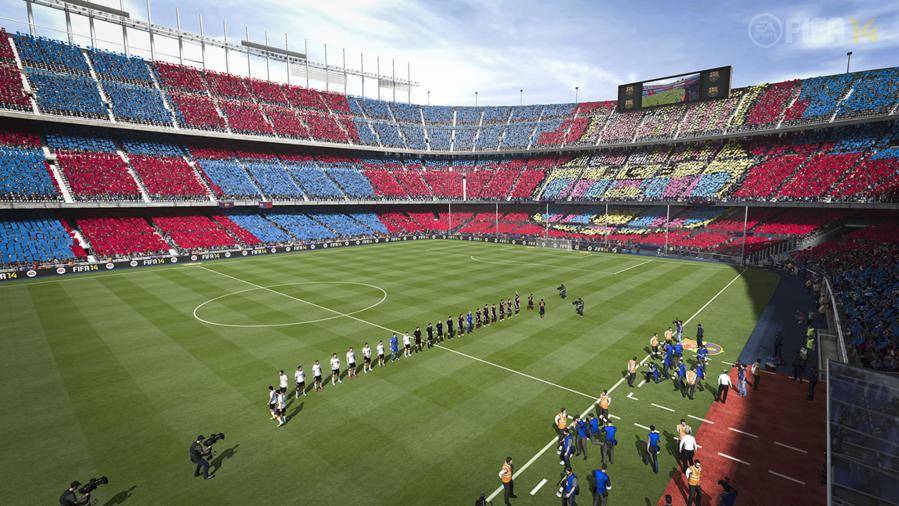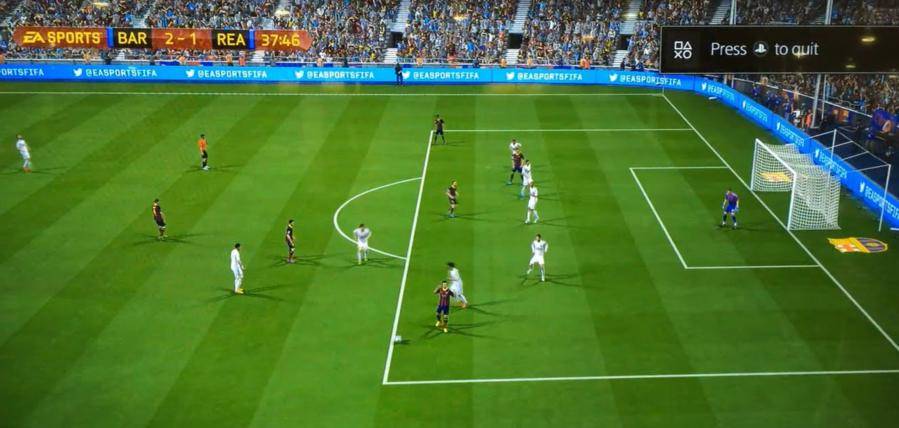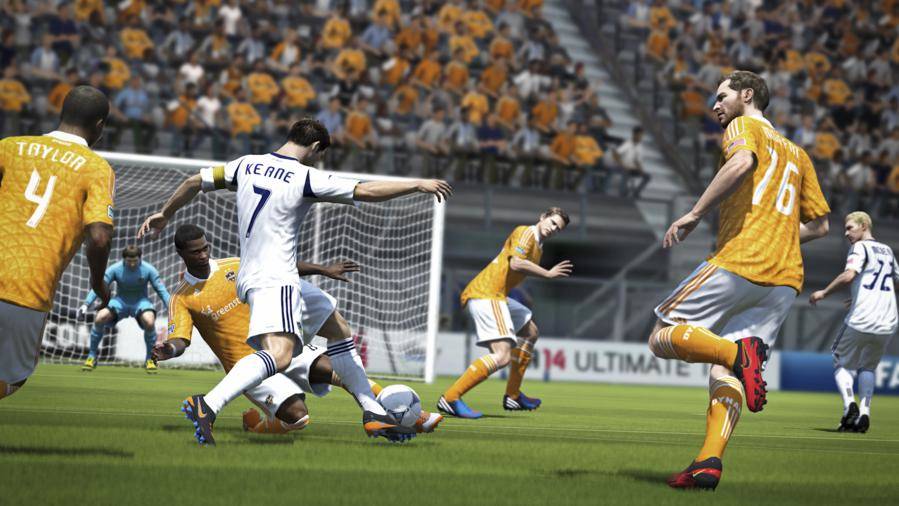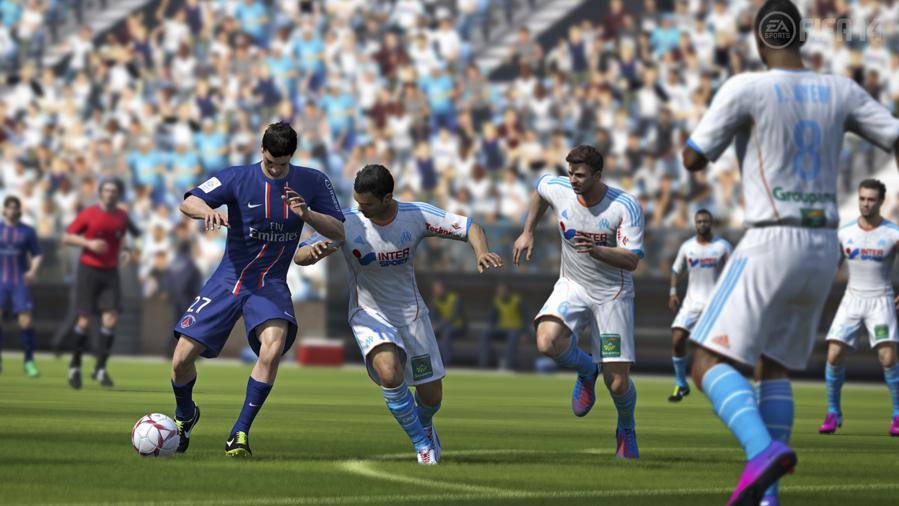 Ignite EngineThe PS4 and Xbox One entries utilize a new engine created from the ground up to take advantage of the new technology both consoles provide. Titled the Ignite Engine, it allows for more player animation, more compelling sound design, and better looking crowds and player models. Fifa 14's animations are nothing short of extraordinary. Each player on the field moves differently with the ball and without it. There's a separation between players that can successfully dribble the ball, and others that aren't as savvy with it. A perfect example would be defenders as their struggle to cope with the ball at hand and run past players are evident with their sluggish movement. In contrast someone like a Messi or Ronaldo look and move like Mozarts with the ball. They zip past defenders, they take different shots that all have their very own animations, and they look much more comfortable performing tricks and dribbles. Fifa 14 also captures the way each player would move and play in real games. Arsenal's Mesut Ozil feels like he has glue stuck between his feet and the ball, much like in real life. Barcelona's Puyol very much defends, tackles and takes the ball away from players like he does when you watch him play on TV.
Fifa 14 is the best example of EA Canada's fastidious nature to recapture every single aspect of the game into their product. Hardcore soccer, (or futbol) fans would appreciate and acknowledge all of the detail that went into creating such definite animations for each and every player. The club chants and crowds look and sound as better than ever in Fifa 14. The series was always able to capture the atmospheres surrounding the dozens and dozens of stadiums and arenas. Each tackle a player makes the crowd follows with a negative, or, depending if you're playing at home or away, a positive reaction. You can hear recognizable club chants as well, such as Liverpool's legendary Never Walk Alone anthem when you play at the club's stadium, Anfield. There's also improvement as to how the soccer ball sounds when you hit the post or when a goalkeeper saves a shot. It is a lot more gargantuan and in your face than in the last-gen versions of the game. As for the actual player models they all look good, for the most part. Players such as Ronaldo, Messi, or Van Persie all look crisp and life-like but I did encounter a handful of awkward examples. Chelsea's young Belgium star De Buryne looks nothing like he does in real life and almost frightening to a certain existent. There's a level of inconsistency here that becomes ever so apparent and disappointing considering the game runs on two new systems. The ContentAnother thing Fifa is always great at is being a content-induced gaming experience.
Fifa 14 is yet another entry with the same philosophy in mind. You have your regular single-player matches that you can get into quickly. You can play against your friends in Online Seasons or other people as well. There's the Pro Club modes where you create your own player and search to join a club created by other Fifa fans. You pick your preferred position to play in and commence a match as one player that's part of a larger team. There's the return of the Training mode introduced in Fifa 13 where you can partake in a dozen different training challenges that test your skills as a Fifa player. They can be severely addicting as you try to advance in every level of the challenge, (there's four, bronze, silver, gold, and world class). You can also play in games that mimic real life matches in the Match Day Challenge. These matches have predetermined difficulty settings and teams, which allows for yet another set of addicting challenges for players to accomplish. The long gestating and often untouched Career manager mode gets a slight boost in incremental changes here as well.
EA Canada decided to introduce the Global Transfer Network system where you sent out a set number of your club's scouts to look for specific players that you might be interested in pursuing in the transfer market. But the problem here is that this new system is relatively pointless, as you can simply and easily search for players using the old system of categorizing by overall player rankings and leagues/clubs. The old system is also much quicker than sending out scouts and nothing changes if you decide to not utilize your scouts at all. Outside of this new change everything else remains untouched. You pick a club you want to manage, or as a player a club you want to play for, and progress your career by winning trophies, or becoming the world's best soccer star. Now perhaps the main draw for most Fifa fans, and the one mode that provides the most entertainment, is Ultimate Team. A mode introduced as DLC in Fifa 11 and found its footing as part of Fifa 12, it provides people the opportunity to build your own squad by purchasing player cards in the real life, and user determined player market. You start with a weak Bronze ranked team, and as you play more matches and, hopefully, win more division titles you can gain more Fifa coins to purchase more skillful players on the market. A player like Manchester United's Wayne Rooney can cost upwards of 100,000 Fifa coins while someone like Fulham's Dimitar Berbatov can be as cheap as 600 coins.
This type of pricing system can encourage people to put in hefty amount of hours into this mode trading and selling players to make more coins, or to simply play matches. For Fifa veterans this is old news, as this mode has been in existence for the past three Fifa titles. There are only two new changes in Fifa 14. One of them is the addition of 5 more seasons for Divisions, which totals to 10 seasons people can play in. The other is a change to how you build your team's chemistry. Past entries had you purchasing players with associated team formations. If you wanted to create a team that plays a 4-2-3-1 formation, you're stuck with that formation and its players until you buy new player cards or change them yourself. This time around there are no limits as to when you want to change how your squad plays as players aren't tied to specific formations anymore. Instead, each card is attributed by specific player characteristics, such as Architect which sees a player receive boosts in dribbling, passing, and vision.
Another one is Guardian, which is recommended for defenders and has them tackle better and head the ball with more power. It is a much needed and welcomed change that can provide a flurry of squad and player dynamics for Fifa fans to explore and utilize. The menu and the musicThe most subtle but effective change to Fifa 14 is the revamped menu design. No longer are the lag infected and sluggish menu designs present, as they are replaced with much more cleaner and stylish menu screens. There's no lag in between different menu and mode changes, and it provides for a much more aesthetically pleasing appeal for Fifa 14.
The licensed soundtrack in Fifa 14 is also arguably the best in the series' history. It is filled with indie rock bands, hip-hop, techno, and solo acoustic tracks. The soundtrack is as good as any other sports entry and can even rival NBA 2K's track roster ConclusionThere's a common theme in Fifa 14; have small incremental changes to a well-worn but worthwhile formula. Despite the crisp player animations, the much improved menus, exceptional sound design, and the formation change in Ultimate Team, Fifa 14 is the same game as last-year's entry.
Fifa 14 Review – Conclusion
The next-gen versions don't do enough to articulate themselves as different products. The last-gen versions of the game mostly mirror Fifa 13. It is disappointing, as perhaps the introduction of the PS4 and Xbox One could have been a superb orifice for EA Canada to bravely, and drastically change their popular series. But that doesn't take away from the fact that Fifa 14 is still a solid sports game that provides a dopamine fiesta of fun. If you're interested in buying a sports game for the first time, the PS4 and Xbox One versions are slightly better. If you already own Fifa 13, the price of admission isn't enough to buy Fifa 14.
Positives
Great player animations
Immaculate and authentic sound design
Menus are crisp
A lot of content
Negatives
The content remains relatively unchanged
The Global Transfer Network feature is pointless
Some player models look horrific
Trailer