The Success of Forza Horizon 2 is Good for Racing Genre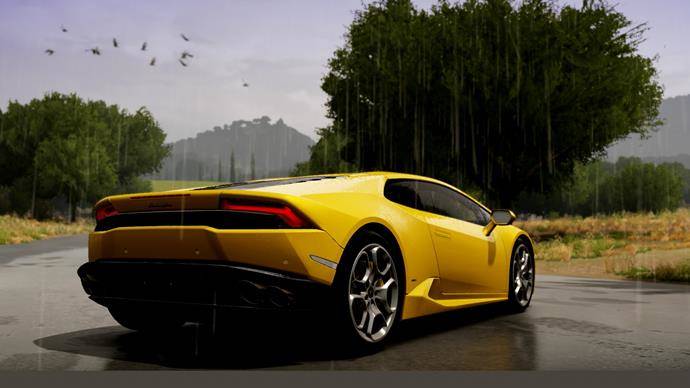 Forza Horizon 2 is one of the best games on the Xbox One to date, and it is getting universal praise from almost every major gaming website on the web, aside from Polygon. The success of Horizon 2 is really great news for ALL racing genre fans, regardless of platform preferences.
With all due respect to Need For Speed and their last launch, the racing gamer world was and is waiting on four, highly touted titles: Forza Horizon 2, Drive Club (launches next week), Project Cars, and The Crew. Based on how Horizon 2 and Drive Club review could change what becomes a priority for Project Cars and The Crew. While Project Cars seems to be getting great press ahead of their launch, The Crew – despite its magnificent size – is on the end of some valid criticism.

Project Cars has received very little criticism as it has spent a lot less time in the spotlight. The Crew on the other hand, opened itself up to major critiques when it launched a beta for PC users. The main issue: although the world was big, it was a poor representation of the United States. This is evidenced by the tweets of Cheap Ass Gamers owner, former New Yorker, and host of CAGCast, David Abrams: 
Good news! The Crew beta NDA has been lifted so I can share this amazing likeness of Queens, NY! pic.twitter.com/AaqJkOnTgQ

— David Abrams (@CheapyD) July 25, 2014
and who could forget Long Island, known for its dirt roads and rib joints. #daribs #dadirtroads #dacrew pic.twitter.com/rXGcw90iPP

— David Abrams (@CheapyD) July 25, 2014
While it's great to get an amazing game in Forza, I can only hope that this pushes The Crew and Project Cars to match the gameplay and visuals of Forza. This is especially true for The Crew. Having a huge open world that spans the United States is not a valid excuse for major gameplay and visual problems. The issues need to be fixed, or else Forza and (perhaps) Drive Club will steal the racing showing.