Double Fine Announces Puzzle Game 'Hack 'N' Slash'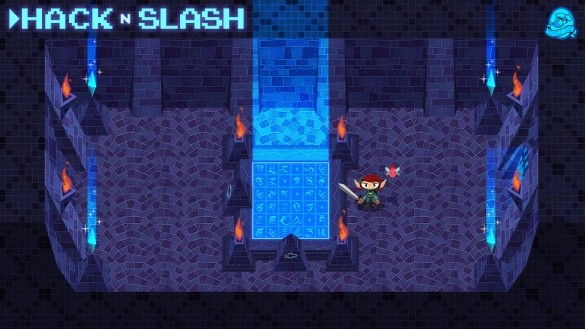 Double Fine has announced that the game Hack 'N' Slash from their 2012 Amnesia Fortnight Game Jam will be released in 2014. The premise of the game is that you play as an elf that uses their computer hacking skills to cheat at a computer game she's playing. Here's more from the press release posted on the company blog: 
Double Fine Productions today announced that Hack 'n' Slash, a hacking themed puzzle action game for Windows, Mac, and Linux, will release in the first half of 2014. A version of the game debuted during Double Fine's Amnesia Fortnight 2012 internal game jam. It was selected by the gaming public to be turned into a two-week prototype, after garnering more votes than any other Amnesia Fortnight pitch.

In Hack 'n' Slash, a young elf uses her computer hacking skills to cheat her way through a classic action/adventure game. The game was funded by Indie Fund, Humble Bundle, Hemisphere Games, make all, AppAbove Games, Adam Saltsman, The Behemoth, Morgan Webb, and Rob Reid as part of a two-game deal that also includes Spacebase DF-9, which released in Early Access Alpha and recouped its investment within two weeks.

"I've always loved games with lots of secrets in them," said Hack 'n' Slash project lead Brandon Dillon, "and when I first discovered a hex editor in an emulator, it dawned on me that I could be a kind of digital treasure hunter—no game could keep even its deepest secrets from me if I adventured long enough in its code and memory."

By subverting old-school gaming tropes with unique hacking mechanics, Hack 'n' Slash allows non-programmer players to experience that same sense of mystery and discovery.
I don't know about you, but this sounds like a pretty fun concept. Double Fine is notorious for producing some crafty little games, so keep an eye out for this one.