Nintendo Embracing Demos with Upcoming Pokemon Titles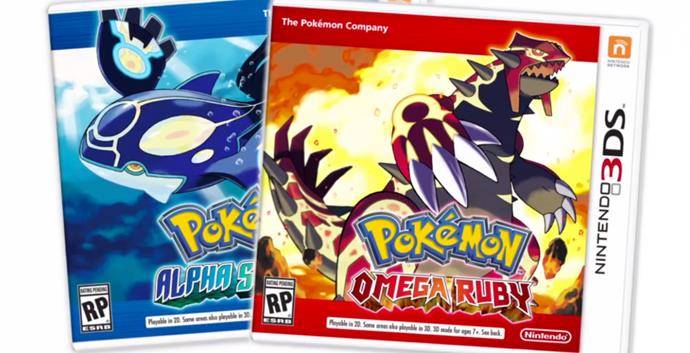 Demos are not something Nintendo has often done in the past, but with the Wii U and 3DS, it appears as if almost every AAA title will receive some kind of demo. Yes, the demos are hampered by one major problem: limits on the number of times you can play. Regardless, it is nice to try something ahead of release. This time around, the demo is for Pokemon Omega Ruby and Alpha Sapphire. There are a number of ways to get codes for this demo, outlined below.
Ways to Get Pokemon Omega Ruby or Alpha Sapphire Demo (From Gamespot):
1. Cinema's across the United States will have codes available.
2. Some local retailers will have codes, most likely Gamestop / EB Games.
3. Purchasing Pokemon Art Academy on October 24th will net you a code.
4. Buying Pokemon Puzzle Challenge (Nov. 6th) or Pokemon Trading Card Game (Nov. 13) will get you a code.
5. During the Week of October 31st, those that are signed up to receive promotional emails from Nintendo will be sent a code.
6. Codes can be obtained during Nintendo's holiday Mall Tour (US Confirmed).
I really wish Nintendo used this demo (again) as a way to reward Club Nintendo Platinum Members, much like what they did with Super Smash Bros 3DS. It seems like a missed opportunity, even if the reward was just a limitless demo. Regardless, look for demo codes soon!
We have reached out to Nintendo for a few codes to give away now. Stay tuned for an update here, or follow me on twitter (@adamroffel) for more information!