New Releases this week | Sept 16th – 22nd 2013
Finally! GTAV is mere hours away from releasing worldwide. Are you excited? Are you one of the lucky few who got it early? Needless to say, it's my most anticipated game since.. well since GTAIV I suppose. Still though, let's not forget all those other releases this week too. Hot Wheels, PES 2014 and Zelda HD are just some of the games brave enough to release in the following seven days.
This list was correct at time of publishing. Dates may change at short notice.

The Anticipation Rating is purely based on my own personal anticipation of the game and in no way reflects a game's actual quality.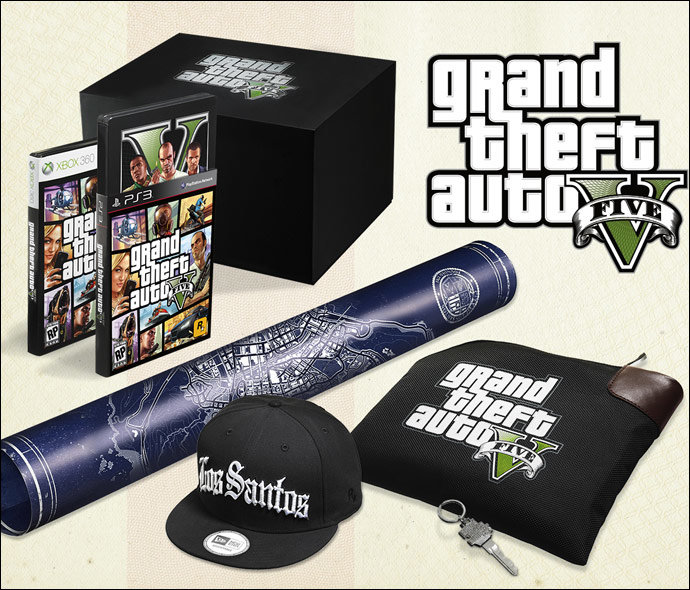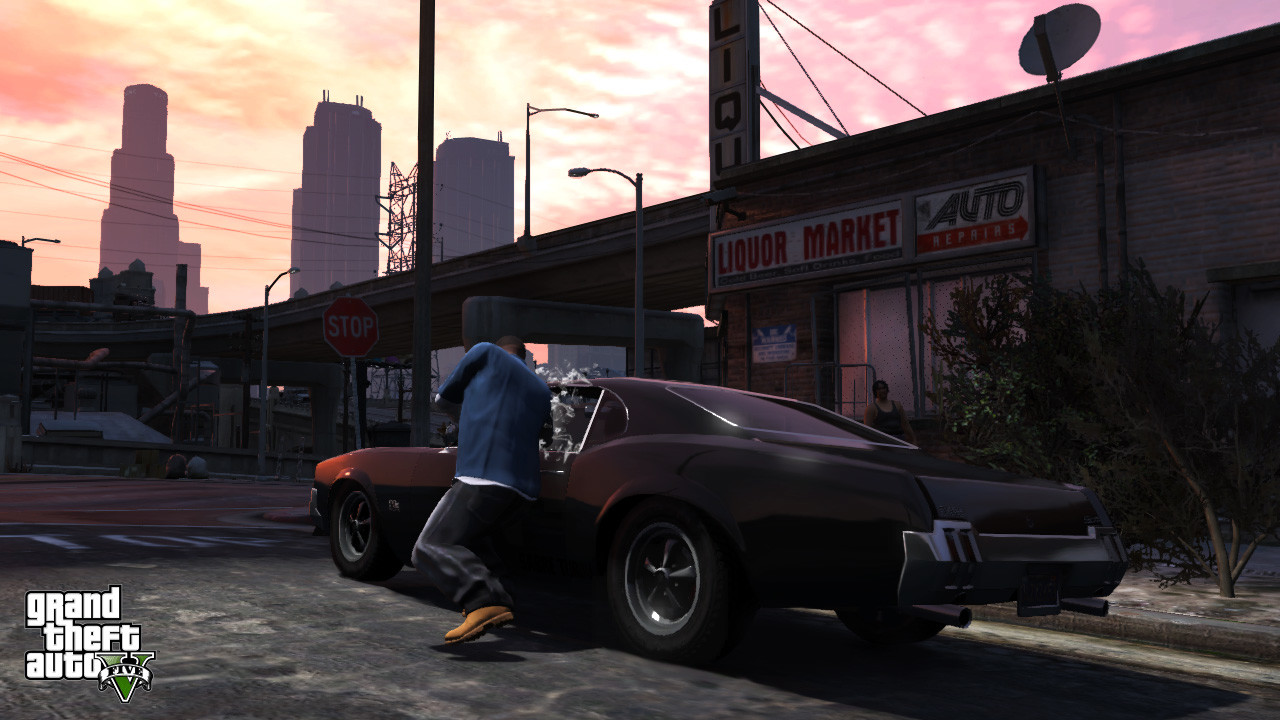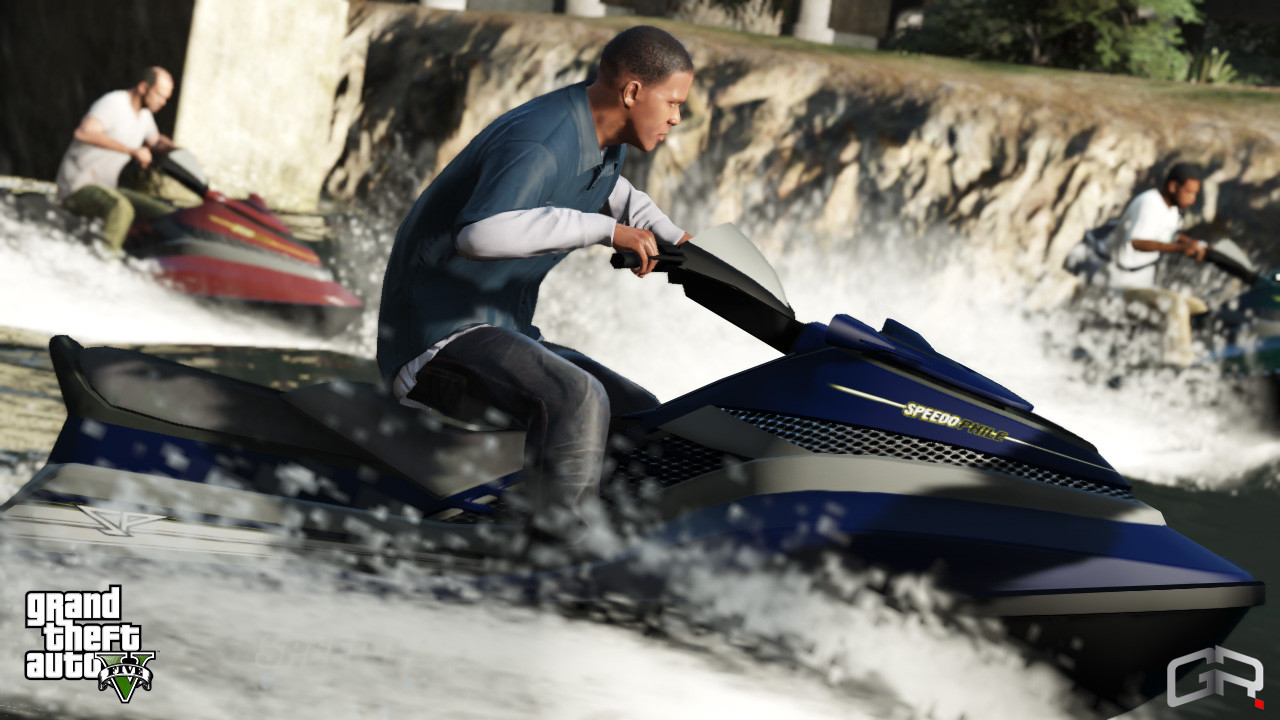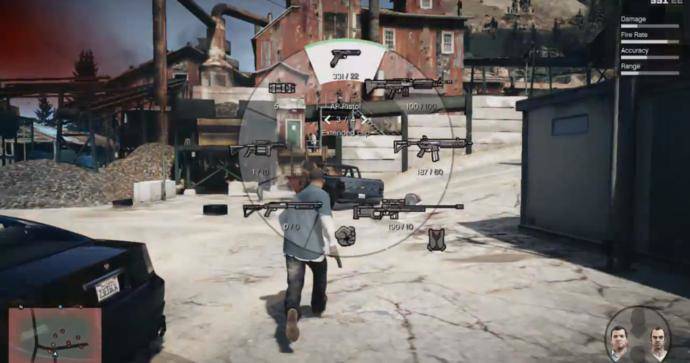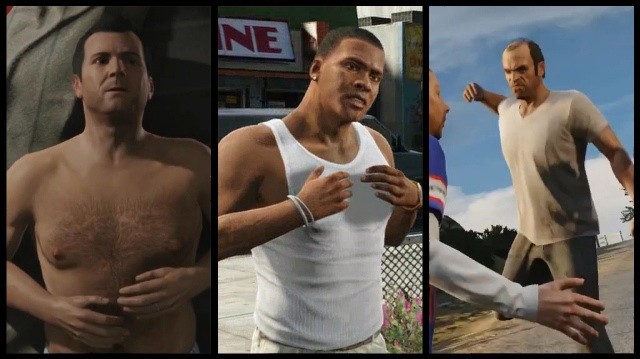 Grand Theft Auto V

This is it. The day we've been waiting five years, five months and 20 days for (but who's counting?). The game that is tipped to break box-office sales around the world. The game that has cost over 265 million dollars to make. That one game that will have schools wondering how so many pupils got the flu on the same day. Tuesday will be the day girlfriends and wives will be ignored, because Tuesday is the day Grand Theft Auto 5 releases around the world.
It may have been leaked already (thanks Amazon and PS Pre-loads),  but do we really care? Of course not. No amount of 10 second clips can ever come close to actually playing the game yourself.
We know what to expect from the game. Nothing I say in this write up will be news to you, because let's face it, we've all been keeping a close eye on R* and drooling over every tidbit of info they release.
You play as one of three characters. Family man Michael, gang member Franklin and all-round crazy hillbilly Trevor. Present day Los Santos and Blain County is your playground this time with a map reportedly bigger than that of San Andreas and Red Dead Redemption combined. In GTAV you can switch seamlessly between each character at the push of a button. This new mechanic is especially useful throughout the story missions, allowing players to approach each situation through the eyes of whichever character they decide is best for the task at hand. Michael is better suited for driving, Franklin is the go-to guy for any wetwork involving guns and Trevor, well Trevor is the hillbilly that just doesn't care about anything or anyone.
The game is huge. Colossal even. The story missions are just the tip of the iceberg. In true GTA fashion the meat of the game is the side activities on offer. Anything and everything goes. Base jump off Mount Chiliad, play a few rounds of golf, go deer hunting, solve the many mysteries scattered around Los Santos, chill in your apartment watching TV or even buy Ammunation stocks from the in-game stock market.
Some of you may be already playing GTAV right now, for the rest of us however, it's just a few hours away.
Grand Theft Auto V
Release Date:
Sept 17th
Developer: Rockstar
Platforms: PS3, Xbox 360


---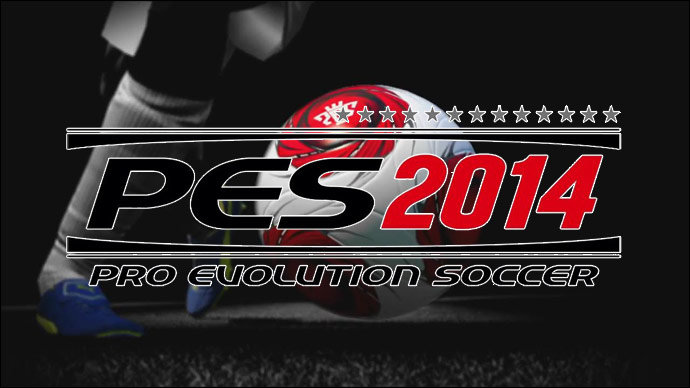 Pro Evolution Soccer 2014
Konami's offering in the football genre will likely end up being overshadowed by the inevitable Fifa 14, even though PES 2014 brings a lot of new mechanics and features to the table that rival, or even surpass anything EA has done. TrueBall Tech for example gives players realistic control of the ball and even lets you predict the ball's trajectory allowing you to intercept the ball mid-pass. You can even shift your body weight to set yourself up in the optimal position.
Then there's Team Play. This new addition to the franchise lets you pick a group of AI players in your line-up. Once you have hand picked your dream team you can give them orders/commands during the match to shift the balance in your favour. Tell them to flank and they'll set themselves up in strategic positions on the field to break your opponents defence with relative ease.
Players now show emotions with a full range of mental attributes. Players will be noticeably troubled as a result of a loss, and cheerful after a victory. 
Pro Evolution Soccer 2014 releases to Europe on Thursday, Uk on Friday and North America next week.
Pro Evolution Soccer 2014
Release Date:
Sept 19th (EU)
Sept 20th (UK)
Sept 24th (NA)
Developer: Konami
Platforms: PS3, Xbox 360, PC
Trailer

---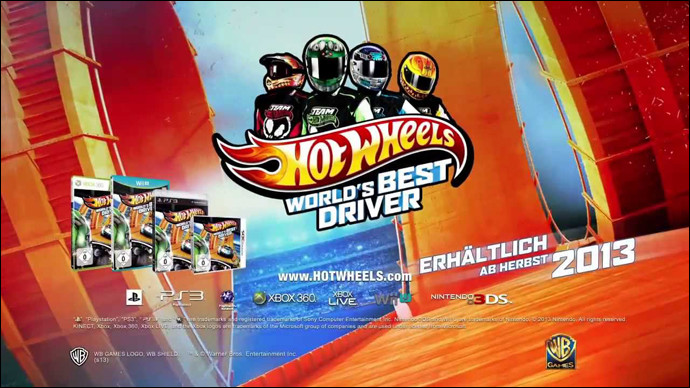 Hot Wheels: World's Best Driver
As a movie tie-in, Hot Wheels: Worlds Best Driver is unlikely to set any heart beats racing. The film itself has gone relatively unnoticed, and this game has appeared out of nowhere. Of course, it doesn't help that it's releasing on the same day as the game of the decade.
The game is severely lacking any pre-release info whatsoever. Even the official site has nothing but an embedded trailer of the game with almost zero information to offer those interested (or people like me looking to do a write-up on it). 
The trailer does however gives us some idea of what to expect. Players will get to experience high octane races using a variety of different vehicles including cars, motorbikes, snowmobiles and even anti-gravity Wipeout-like hover cars.
Hot Wheels: World's Best Driver releases to all major consoles on Tuesday in North America and Friday in Europe.
Hot Wheels: World's Best Driver
Release Date:
Sept 17th (NA)
Sept 20th (EU)
Developer: Firebrand Games & Mattel
Platforms: PS3, 3DS, Wii U, PC, Xbox 360
Trailer

---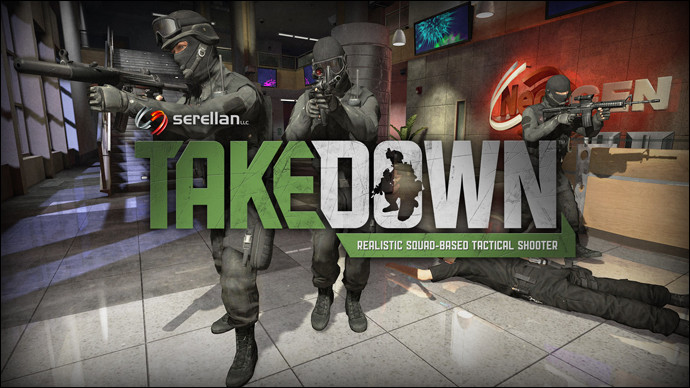 TakeDown: Red Sabre
TakeDown hopes to bring the FPS genre back to its routes. While the likes of COD gives players cinematic, run & gun gameplay, TakeDown takes things slow. Planning your attack and meticulous strategic tactics are key to your success. The CQC plays a central part in giving players a completely fresh experience. Take a bullet or two and it's lights out. Lose a comrade and you'll be forced to reassign your remaining partners to fill the void left by the absent player. There's no regenerating health. There's no hand holding guiding you through the missions step-by-step with clearly marked checkpoint markers. This is hardcore. Rainbow Six is the most obvious comparison.
TakeDown: Red Sabre releases to 360 and PC on Friday.
TakeDown: Red Sabre
Release Date:
Sept 20th
Developer: Serrelan
Platforms: 360 & PC
Trailer

---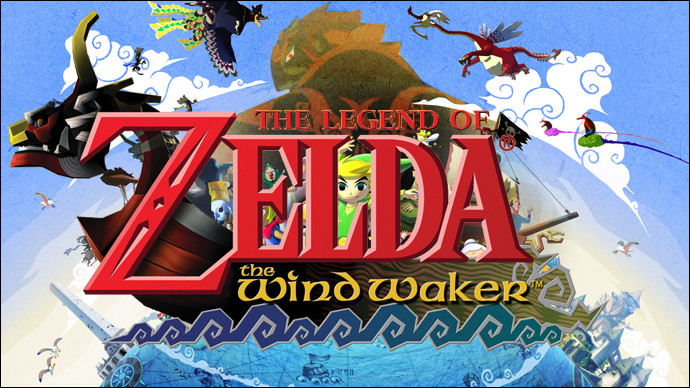 Legend Of Zelda: The Wind Waker HD
The much loved Link sees a return this week in the form of The Wind Waker HD. Originally released on the GameCube, this updated HD version brings with it a whole slew of new features thanks to the additional hardware features only found on the Wii U.
Players can now control the wind baton with the motion controls. Additionally, you can switch off your TV and play the entire game on your Wii U gamepad. Enter first-person mode and aim your bow using the gyroscope controls found in the Wii U controller. Tingle Bottle allows you to send and receive screenshots and comments across the Miiverse. All of this is in full 1080p HD of course.
Legend Of Zelda: Wind Walker HD will be available to download from the Nintendo Shop on Friday. A retail release is scheduled for October 4th.
Legend Of Zelda: The Wind Waker HD
Release Date:
Sept 20th (Digital Download)
Oct 4th (Retail)
Developer:
Platform: Wii U
Trailer

---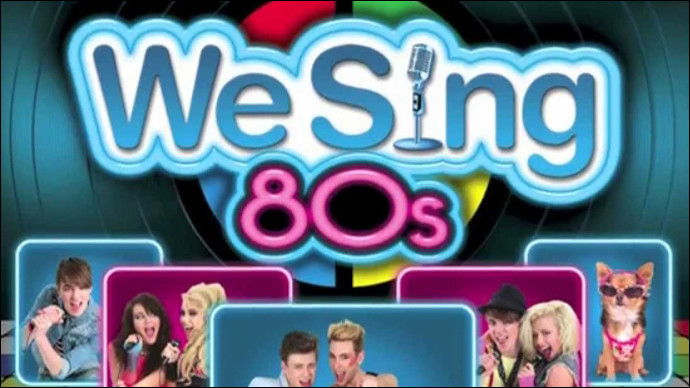 We Sing 80s
Fancy yourself a karaoke king? Well now is your chance to proof it with We Sing 80s for the Wii. This was released pretty much everywhere last year. Oddly though, North America is only getting it this week.
The list of songs on offer include Kylie Minogue, Roxette, Spandau Ballet, Frankie Goes To Hollywood, The Bangles and pretty much all cheesy songs we can't help but sing along to. So dust off those microphones and show the world what X Factor is missing out on.
It's worth noting that this is just for the Wii. A Wii U release has not been announced.
We Sing 80s releases to North America on Friday.
We Sing 80s
Release Date:
Sept 20th (NA)
Developer: Nordic Games
Platform: Wii
Trailer

---
---

PC/Mac releases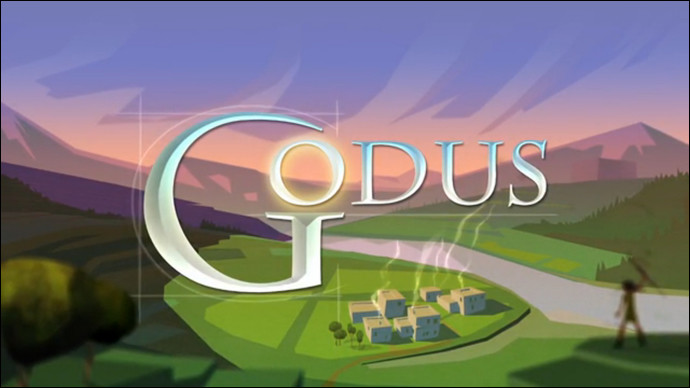 Godus
Amassing followers on Twitter is one thing, but do the same in Godusand you become a God. Sculpt the landscape as you see fit, get your followers off to a good start by preening them with your godlike powers and watch as your small settlement grows into a full blown civilisation. The more followers that believe in you, the more powerful you become.
You're not the only God seeking power though. Other Gods may challenge your people resulting in epic full blown multiplayer skirmishes.
Godus releases to PC on Tuesday.
Godus
Release Date:
Sept 17th
Developer: 22Cans
Platform: PC
Trailer

---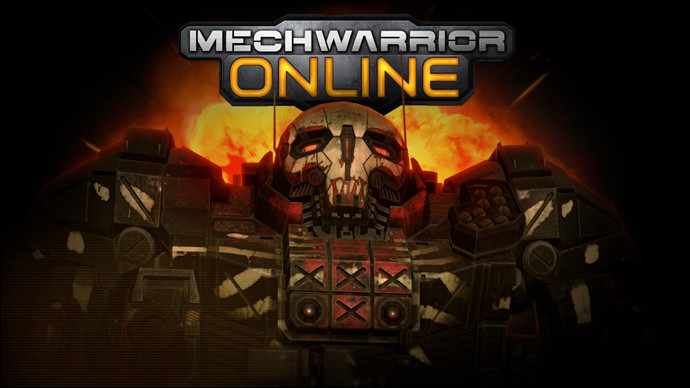 MechWarrior Online
Massive robotic machines in 8v8 online battles is what to expect in MechWarrior Online. The year is 3050AD. You are what's known as a MechWarrior. A highly skilled pilot trained to command these massive metal beasts.
Each Mech is assigned to a weight class. The light, agile mechs are best suited for scouting ahead and relaying vital information back to the rest of the team. More heavier mechs hang back, dealing slow yet extremely powerful blows to weaken the enemy's defences.
Mechs are equipped with a wide variety of offensive and defensive weaponry including lasers, flamethrowers, particle projectiles, cannons, missiles and electronic monitoring and targetting systems for more precise accuracy.
MechWarrior Online releases to PC on Tuesday.
MechWarrior Online
Release Date:
Sept 17th
Developer: Piranha Games
Platform: PC
Trailer
---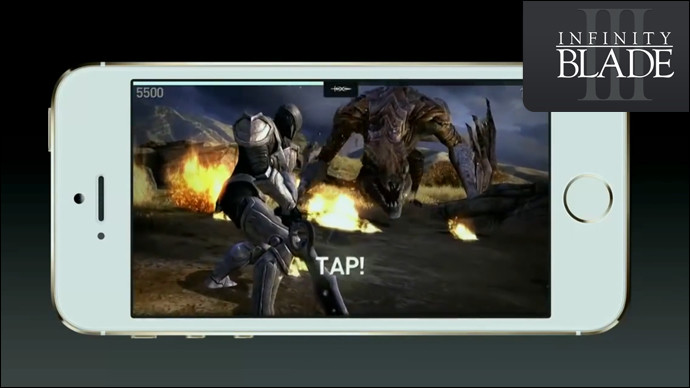 Infinity Blade III
Infinity Blade III concludes this fantastic story of honor, love and betrayal by Chair Games. Isa and Siris have joined forces with the God-King Raidriar with the sole purpose of destroying the Worker Of Secrets and his Titan army. This collaboration of Isa and Siris means players will be in control of both characters, switching between them when needed.
The game has been designed with touch controls as its main input which leads to some very intuitive swipe and touch interactions. Slaying enemies, dodging attacks and exploring the massive open world is all done with easy to use touch screen controls.
Infinity Blade III releases to iOS on Wednesday.
Infinity Blade III
Release Date:
Sept 18th
Developer: Chair Games
Platform: iOS
Trailer
---
Angry Birds: Star Wars 2
Release Date:
Sept 19th
Developer: Rovio Entertainment
Platforms: iOS, iPhone
Trailer
---
Devil Summoner: Soul Hackers
Release Date:
Sept 20th (EU)
Developer: Atlus
Platform: 3DS
Trailer
That's it for this week. Come back next week for a new list of releases.
If you see any mistakes in this article or know of a release not listed here feel free to email us or contact me directly on Twitter. @SteveVanEekeren