Pokemon Art Academy Hands-on Preview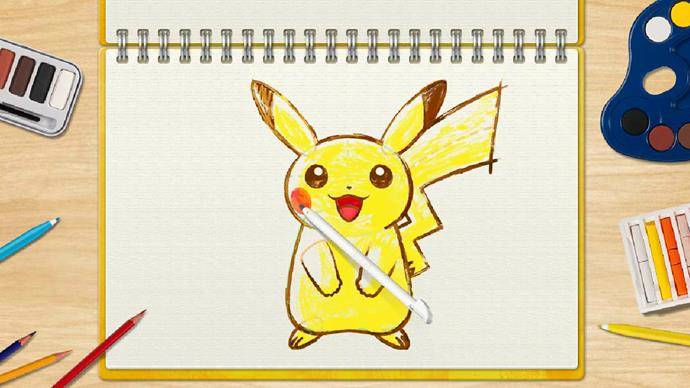 Pokemon Art Academy Preview – Introduction
It's nice to get some hands on time with a game that can be fully appreciated in just a short period. Late last month, I was able to play a number of Nintendo's E3 titles in Toronto, Ontario. Most games would require thirty or forty minutes of playing to fully appreciate, but Pokemon Art Academy was great, even with just a small window of opportunity to try it out.
Impressions
Nothing scared me more in high school than art class. Not only was I incapable of coming up with original, interesting ideas, I was also flat out terrible at the execution. I knew I would be getting a copy of Pokemon Art Academy for review, and frankly I wasn't really looking forward to it.
Well, as all the booths for other titles filled up in Toronto, I wandered over to a lone 3DS that wasn't being used. My hope of playing Super Smash Bros 3DS, or even Fantasy Life, were dashed. It was the one game I really didn't want to play. But, with time on my hands, I dove in.
Pokemon Art Academy is different from other Art Academy titles because it has a specific theme. Many of the tools and editing options are exactly the same, although the tutorial seems a bit more in depth, perhaps because this title is meant for a wider age range of gamers. Added to this version is the ability to place your artistic creations on their own 'cards.' Essentially, you can create your own Pokemon Cards, except without the attack details (although this would be a nice feature for a future update or title). Although the title seems to be child friendly, the same editing features are still available for more experienced artists.
The game – if you can really call it a game – was set on a tutorial mode. I was tasked with recreating the water Pokemon, Oshawott. It was incredibly easy to understand, especially since every line, color, and shaded area was outlined nicely. It was easy, but for a tutorial, it's probably suppose to be. The amount of time it took to actually understand what I was doing was minimal. In only a few minutes, I was completing the Pokemon like a professional, complete with correct shading (a feature I was worried I wouldn't completely understand).
After following all the instructions, my Oshawott still looked terrible, but I feel that with some practice, drawing Pokemon is something I could begin to master. What was more impressive, however, is the art that others are doing. It seems that uploading to MiiVerse will be incredibly easy; the game came out in Japan in mid June, and the art that has surfaced so far has been stunning.
Pokemon Art Academy Preview – Conclusion
Although I was originally uninterested in this title, I think I'm now very much looking forward to it. It was simple enough for me to understand and potentially master; my five year old son was even able to complete the entire Oshawott tutorial, and his final product looked comparable – if not slightly better – than mine. Hopefully, Pokemon Art Academy is released as both a digital download and a physical cartridge, and at a competitive price. There are individuals who will play this for ten minute spurts, and people who will log hours upon hours. All in all, it appears as if this game should do alright at retail. And having the Pokemon brand behind it probably doesn't hurt either.