Are Nintendo Directs Beneficial?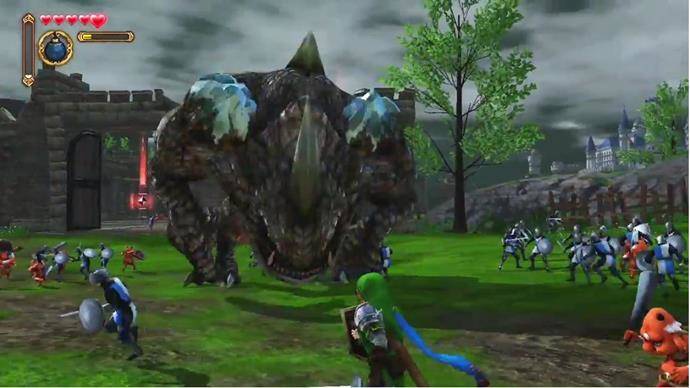 I've always been a firm believer that when Nintendo releases one of their Nintendo Directs, the content is interesting, and generally, will sell me on one of their products. However, I heard an alternate opinion today that made me rethink these videos. Is there such thing as too much information when it comes to Nintendo Directs?
On last Friday's IGN Nintendo Voice Chat podcast, the hosts debated the necessity of having Monday evening's Hyrule Warriors Nintendo Direct. The argument: at this point, what more can Nintendo show to make someone buy the game? These directs provide so much information that they take away the surprise of uncovering things as they are played.
Interestingly enough, my article from earlier today praised Nintendo latest video, since it really explained to Nintendo fans what Dynasty Warriors was, and assured the skeptics that it was still very much a Zelda spinoff title. Then I listened to the IGN podcast and I began to rethink my previous assertion.
I still believe Nintendo latest Direct was beneficial to selling North Americans and Europeans on a style of game that has dominated the Japanese marketplace for well over a decade. However, that doesn't at all negate the comments made by the Nintendo Voice Chat podcasters. Nintendo needs to be careful with what they choose to show, and what they let stay a surprise. I think that gamers outside Asia were very confused on what Hyrule Warriors was exactly, and this latest direct clarifies it completely.
However, if we turn away from Hyrule Warriors and look forward to Super Smash Bros, a potential problem lingers. Personally, I'm already sold on Super Smash and we are still five plus months away from launch. However, I am attempting to avoid any new Super Smash Bros updates, which is difficult to do when working in the video game industry. It is my job to know what Nintendo is doing. But I feel that things are starting to get ruined for me. I would rather load up Super Smash Bros on launch day and realize that there are a few characters Nintendo failed to announce beforehand. Unfortunately, I think that surprise will not be waiting when Smash Bros is first played on my Wii U.
Personal opinions aside, are these Directs going to become a problem for Nintendo? Although I'm tired of the Smash Bros announcements, there is very little chance they will stop me from buying the game when it comes out. It's annoying to have everything spoiled, but a few hours of playing the game and all these problems will be washed away. So while the people at IGN and Nintendo Voice Chat have a very valid opinion, Nintendo will only increase sales of their big titles as more and more gets announced. Very few Wii U owners will opt out of purchasing a title, especially once like Smash Bros, if everything is announced beforehand.
Essentially, Nintendo stands to benefit more than it stands to lose with each announcement about upcoming titles.