New Releases this week | Aug 26th – Sep 1st 2013
A great week for releases with something for everyone. The featured game for this week is none other than Final Fantasy XIV Online. Will the MMO impress or will we be choking the Chocobo this time next week in a fit of rage? Only time will tell.
Other releases include the long awaited return of Rayman, four turtles in a half shell, an ultra violent executioner and a co-op game that.. well.. isn't really a co-op game.
This list was correct at time of publishing. Dates may change at short notice.

The Anticipation Rating is purely based on my own personal anticipation of the game and in no way reflects a game's actual quality.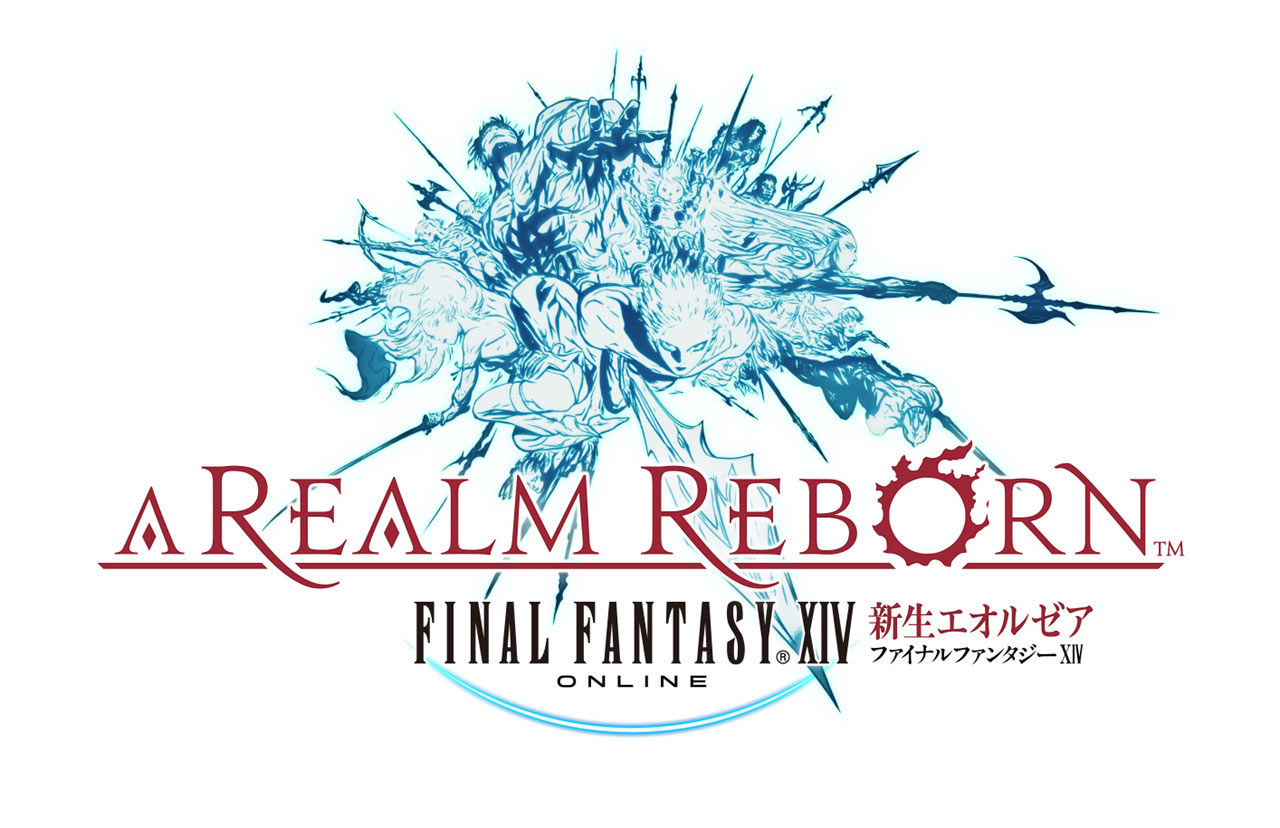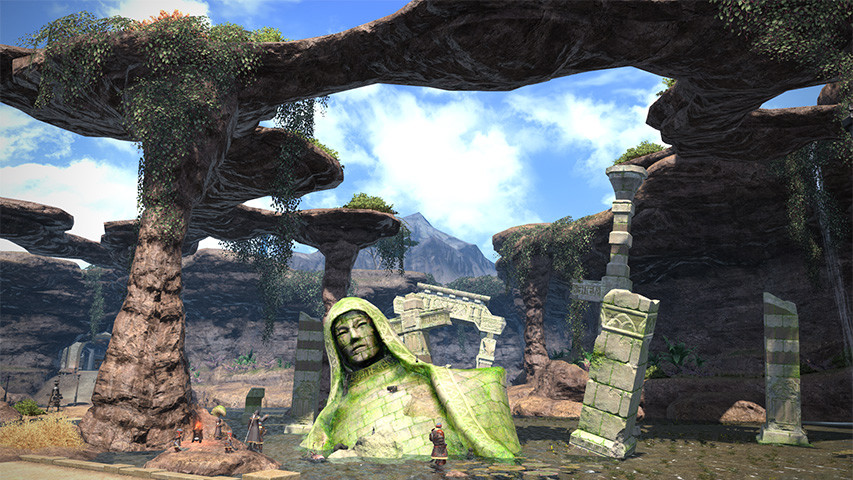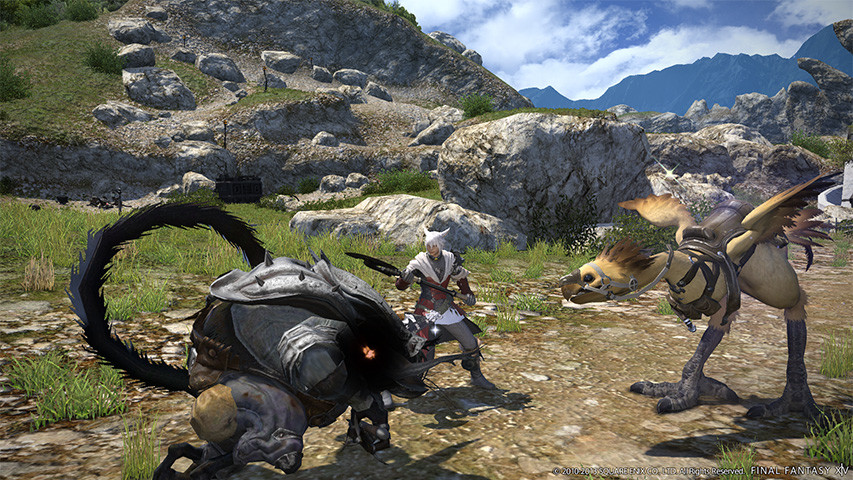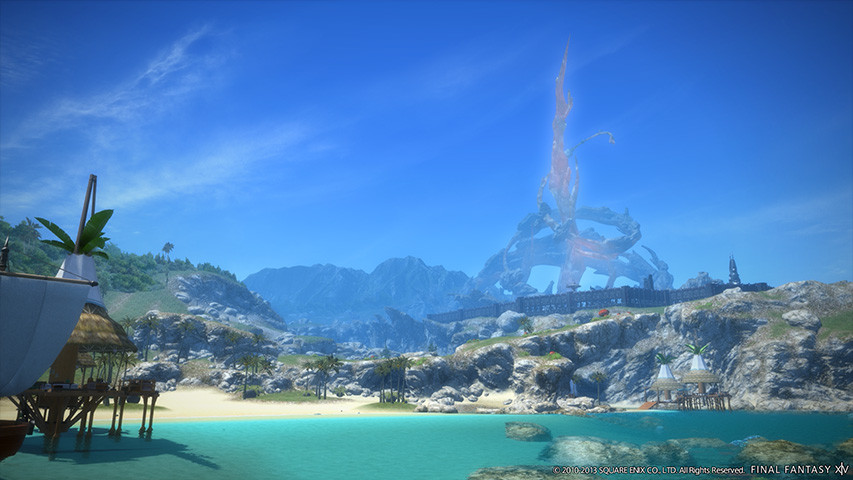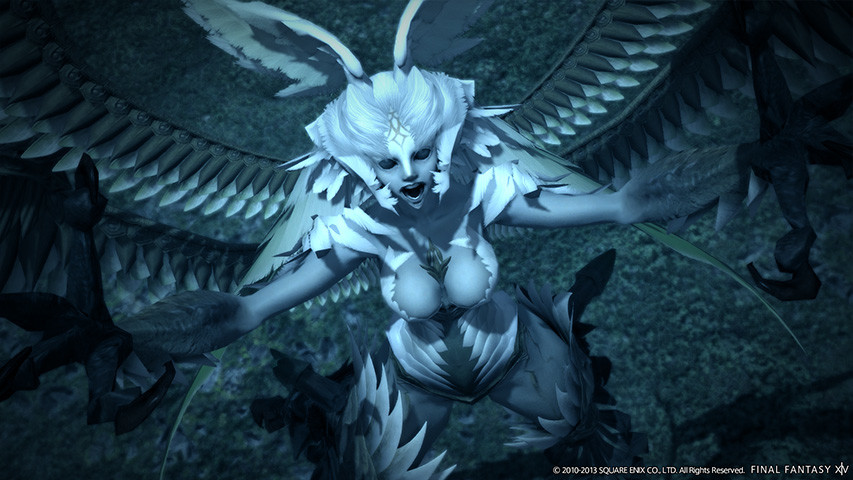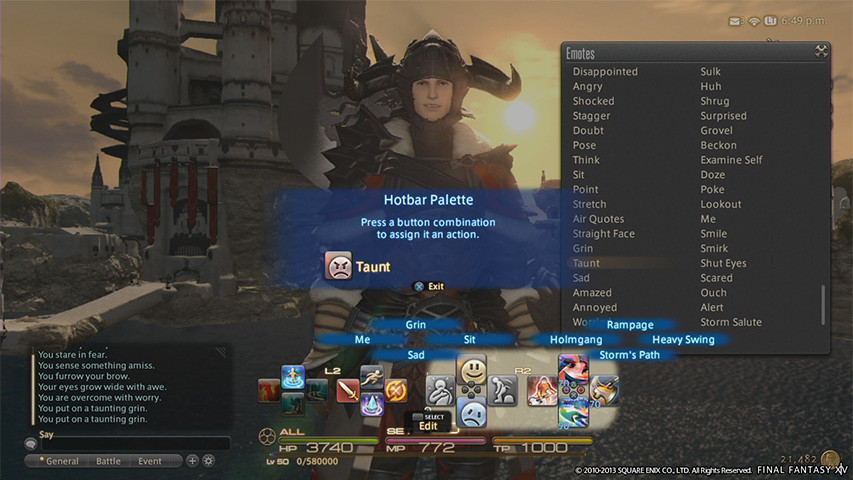 Final Fantasy XIV Online: A Realm Reborn
Final Fantasy XIV released back in 2010 to some pretty shocking reaction from critics and fans alike. In fact, it remains as one of the worst reviewed game's of the franchise with a Metacritic score of a below average 49/100. With such a poor initial reception, fans around the world were shocked to hear Square were developing yet another Final Fantasy MMO. But that was 3 years ago, we've moved on, technology has gotten ever more powerful, and Square Enix have learned from their mistakes… hopefully.
So here we are. Mere days from the release of yet another MMO Final Fantasy and this time it's releasing to PS3 too.
FFXIV: A Realm Reborn continues the story from the original 2010 game. Allow me to jog your memory.
In the last few scenes of FFXIV, the dragon Bahamut escapes from his prison inside an artificial moon orbiting the land of Eorzea. He initiates what's known as Seventh Umbral Era, or in layman's terms, the apocalypse. The game then ends with much of Eorzea in ruins. 
A Realm Reborn starts you 5 years in the future, by that I mean you travel through time with the help of a God's blessing. While the town folk are working on rebuilding the once thriving city, the player tackles an impending invasion by the Garlean Empire.
The game is built from the ground up by an entirely new team. Every flaw from the previous game has been ironed out (or at least that's the claim) and features includes much improved servers, a brand new engine, revamped gameplay and modernized UI interface. The Character Creator (see last image in above slider) is said to be extremely deep offering an immense array of possibilities.

Final Fantasy XIV Online: A Realm Reborn releases to PC and PS3 on Tuesday worldwide.
Final Fantasy XIV Online: A Realm Reborn
Release Date:
Aug 27th
Developer: SquareEnix
Platform: PS3, PC


---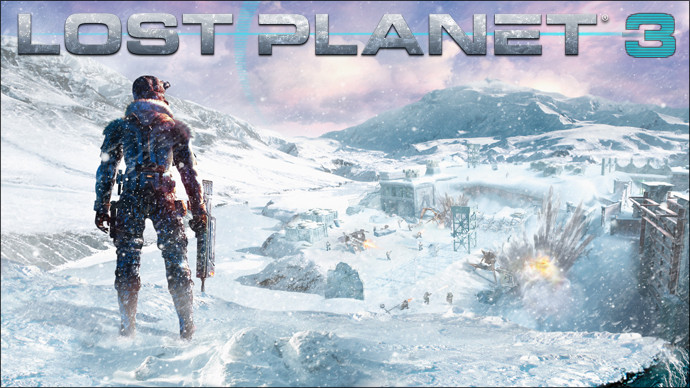 Lost Planet 3
A prequel to the previous two games, Lost Planet 3 is set yet again on the planet of E.D.N.III and follows the story of Jim Peyton, a NEVEC employee mining for valuable minerals to send back to Earth. Due to the game being a prequel to the events that occurred in Lost Planet 1 and Lost Planet 2, players will discover how the now corrupt Neo-Venus Construction (NEVEC) initially tried to help terraform the white planet into a habitable environment for humans by building Thermal Posts to overcome the icy conditions.
Unlike LP2, which focused more on multiplayer than single player, LP3 returns to its roots of being a heavily story driven adventure. Players can now free-roam and pick and choose missions at will. Side-missions provide a welcome distraction from the story and NPCs are scattered throughout the world just waiting for you to spark up a conversation with them. You can also find upgrades for your weapons and armor, and with enough parts you can build your own Rig -the equivalent of mechs from the preceding games.
Lost Planet 3 releases to PS3, 360 and PC this week.
Lost Planet 3
Release Date:
Aug 30th (EU)
Aug 27th (NA)
Developer: Spark Unlimited
Platform: PS3, 360, PC
Trailer

---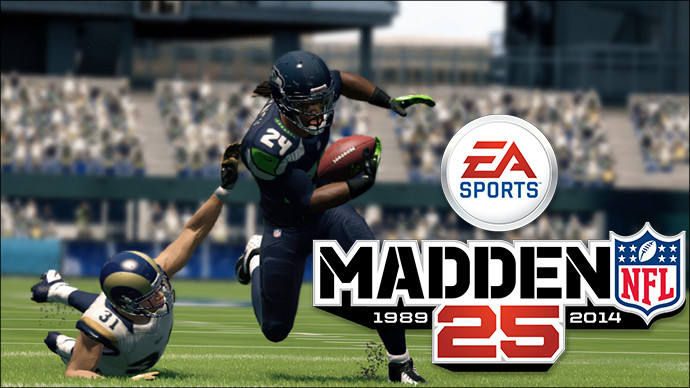 Madden NFL 25
The hard hitting American Football franchise by EA makes a return this week in the form of Madden NFL 25. Don't let the name confuse you. You haven't been in a coma for the past 11 years, and it isn't 2024. The traditional numbering is put to the way side this year due to it being the 25th anniversary of the series. 
Barry Sanders from Detroit Lions makes the cover this time around thanks to getting 58% of the votes in a cover competition held by EA earlier this year.
EA have made improvements in most areas including better graphics, improved physics, new running controls and even a dynamic environment – areas of the field with a lot of activity will gradually become visibly stressed throughout the match.
Madden NFL 25 will also be a launch title for the upcoming PS4 and Xbox One and is supposedly vastly superior to current-gen iterations.
If you can't wait that long however, it's releasing to PS3 and 360 this Tuesday.
Madden NFL 25
Release Date:
Aug 27th
Developer: EA
Platform: PS3, 360
Trailer

---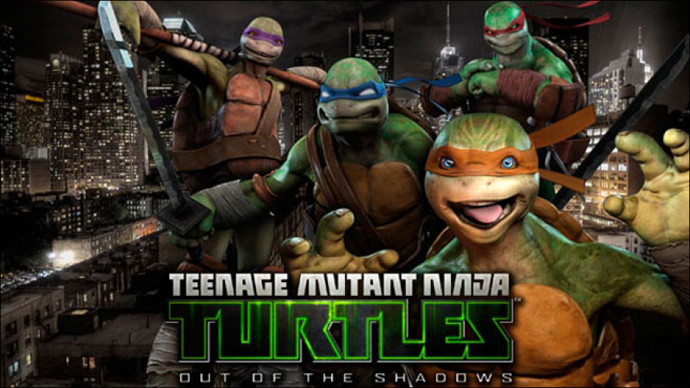 Teenage Mutant Ninja Turtles: Out of the Shadows
The turtles in a half-shell kick their way to XBLA, PSN and Steam this week in this action packed hack 'n' slash adventure. Play as Donatello, Raphael, Michelangelo and Leonardo and take the fight to the mutants in present day New York City. Judging by the trailers -there really is not a whole lot else to go by- the game seems to take its influences from games such as Devil May Cry or perhaps even Batman: Arkham Asylum. String combos together and seamlessly jump from one hapless mutant to the next with apparent ease.
The Nickelodeon cartoon is its biggest reference point although the movies and original comics get a few nods too.
The game also includes a 4-player coop mode allowing for even more frantic ass kicking mayhem.
TMNT: Out Of The Shadows is exclusively for download on Steam and 360 this Wednesday. A PSN release date is set for September 24th.
Teenage Mutant Ninja Turtles: Out of the Shadows
Release Date:
Aug 28th (Steam & 360)
Sept 24th (PS3)
Developer: RedFly Studio
Platform: PS3, 360, PC
Trailer


---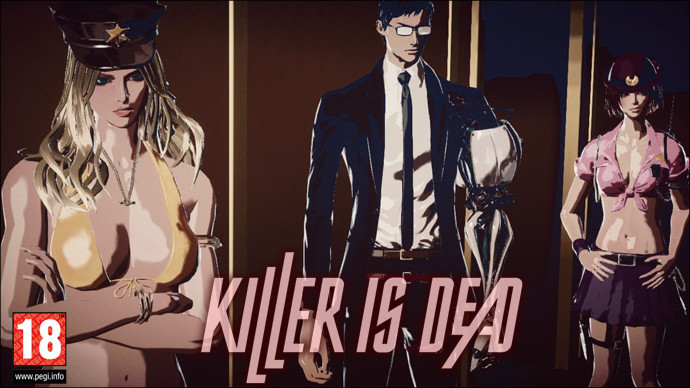 Killer is Dead
Finding an appropriate image to use for this entry was no easy task. Each sequential picture was either too sexualized or overly blood soaked to even be considered embedding in this page. That's not a bad thing though of course. Extreme violence is a more than welcome addition to any release schedule as far as I'm concerned. I would have eventually just added the logo to a black background had I not found the above image.
Killer Is Dead, as you may have guessed, is an adult game. You play as Mondo Zappa, a recently assigned executioner/assassin who travels the world (and even beyond that) to track down and behead criminals of all walks of life. Mondo himself is as troubled as the people he brutally kills and over time his disturbed past becomes his own personal demon.
The graphics rely on a unique art style by none other than Suda 51. Rich colors with deep contrasts bring each scene to life and those of you who have seen Sin City may feel right at home with this game. As explained on the official site:
Be he a killer, a lover or a gigolo, his many tales of passion and brutality begin with his appointment at Bryan´s Executioner Office. A whole world of pain and pleasure awaits, and there's no telling where it might take him next…
Killer Is Dead releases to PS3 and 360 on Tuesday in North America.
Killer is Dead
Release Date:
Aug 27th
Developer: Kadokawa Games
Platform: PS3, 360
Trailer

---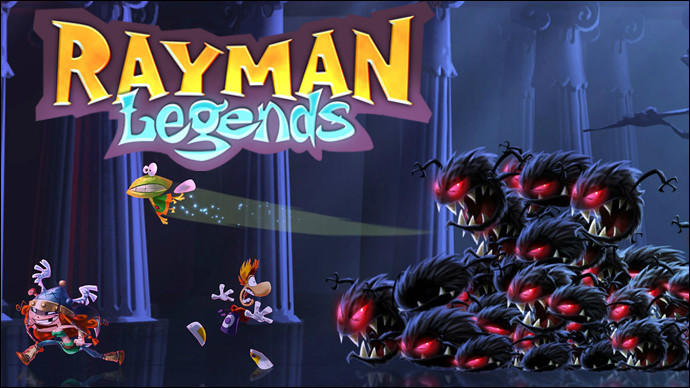 Rayman Legends
Widely considered to be the best platformer this generation, the (h)armless hero that is Rayman makes his much anticipated return this week to all major consoles (despite being originally only planned exclusively for the Wii U). Technically the Wii U version was finished and ready to ship way back in February, but Ubisoft decided to hold out and release the game simultaneously across all platforms, much to the dismay of fans.
Rayman Legends features everything you would expect from a Rayman game. A silly story, stunning visuals, expertly designed levels, and a wide assortment of crazy characters and enemies. Oh yeah, let's not forget the genuinely fun platforming too.
Aside from Rayman himself, players will also get the chance to play as many other key characters including Globox and a new female character called Barbara.
Being built with the Wii U as the intended console, the game features exclusive gameplay elements with the touchpad in mind. In the Wii U and Vita versions a second player can take control of Murfy the Fairy by using the touchpad/touchscreen.
No matter which platform you choose to play it on though, you can be sure it's going to be great.
Rayman Legends releases first to EU on Friday with an NA release date penned for September 3rd.
Rayman Legends
Release Date:
Aug 30th (EU)
Sept 3rd (NA)
Developer: Ubisoft
Platform: PS3, Xbox 360, Wii U, Vita
Trailer

---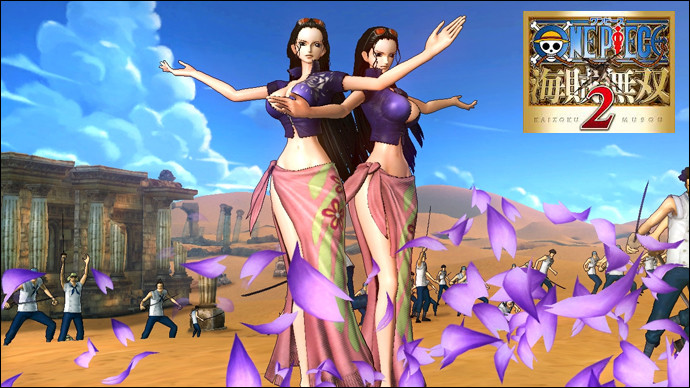 One Piece: Pirate Warriors 2
Released to the Japanese market back in March, One Piece: Pirate Warriors 2 is now making it's way across to the western world.
The game takes place two years after the events of the first game which concluded with the Straw Hats Crew entering the New World. The same over the top, in your face, action remains but this time it's bigger and more intense than ever before boasting an increase in on-screen enemies, a wider range of moves and combos, and a more fleshed out story – unlike the cannon fodder from before.
As of now it is unclear if the original Japanese voice cast will be included with English subtitles or if it will be dubbed with amateur english voice actors instead.
One Piece: Pirate Warriors 2 releases to PS3 and Vita this Friday in Europe and September 3rd in North America.
One Piece: Pirate Warriors 2
Release Date:
Aug 30th (EU)
Sept 3rd (NA)
Developer: Tecmo Koei, Omega Force
Platform: PS3, Vita
Trailer

---
---

PC/Mac releases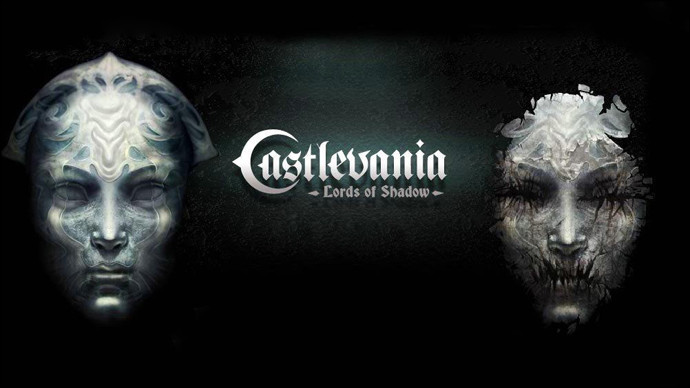 Castlevania: Lords of Shadow
Released to consoles way back in 2010, Castlevania: Lords of Shadow is finally making its way to Steam this week.
This action-adventure game by MercurySteam (with a little help from Hideo Kojima) was actually very well received 3 years ago. Its Metacritic score sits comfortably at a very respectable 85/100. Some have compared it to the likes of God Of War and Bayonetta while others feel it's uncomparable and deserves to stand out on its own.
In Lords of Shadow you play as Gabriel Belmont, a member of an elite group of holy knights known as the Brotherhood of Light. Sworn to protect the innocent from the supernatural. After his wife is brutally murdered by a fellow holy knight, and she becomes stuck in limbo between the living and the dead, Gabriel sets out on an adventure to resurrect his lost love.
Narrated by none other than Patrick "make it so" Stewart, Castlevania: Lords of Shadow borrows many elements from other games in the genre. The hack 'n slash gameplay is reminiscent of God Of War, platforming seems to be taken straight from Darksiders, while the puzzles have a Resident Evil vibe to them. Its length is often its biggest praise, clocking in at over 20 hours.
Castlevania: Lords Of Shadows releases to Steam this Tuesday. A retail release is scheduled for Friday.
Castlevania: Lords of Shadow
Release Date:
Aug 27th (Steam)
Aug 30th (Retail)
Developer: MercurySteam
Platform: PC
Trailer



---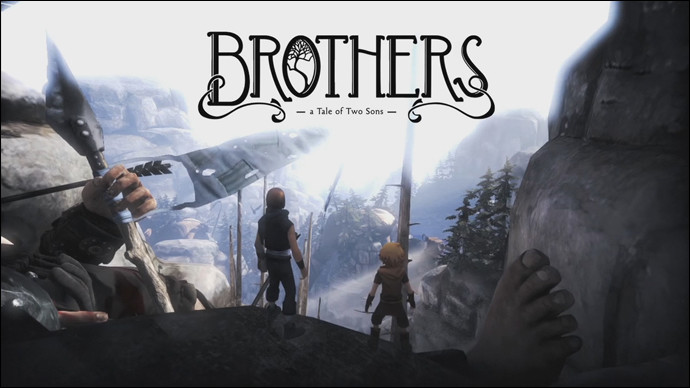 Brothers: A Tale of Two Sons
A co-op game without co-op is pretty much the best way to describe Brothers: A Tale Of Two Sons by developers StarBreeze.
After their mother drowns out at sea and their father becomes sick (it's not a spoiler, it's in the opening scene), two brothers are left to fend for themselves and take on the quest of finding a cure for their bedridden father. With just a map in their pocket and the clothes on their back they set out on an adventure taking them through a beautiful landscape filled to the brim with ingenious co-op based puzzles.
Here's the catch though, unlike other escort based games such as Ico, or other dedicated co-op based games such as Army Of Two, Brothers: A Tale Of Two Sons puts you in control of both brothers at the same time. With the left stick controlling big brother and the right stick controlling little brother, expect a lot of faffing about until your brain gets a chance to process this sensory overload. Who says men can't multitask?
Brothers: A tale of Two Sons is already available on XBLA but releases to Steam this week with a PSN release dated for September 3rd.
Brothers: A Tale of Two Sons
Release Date:
Aug 28th (Steam)
Sept 3rd (PSN)
Developer: StarBreeze Studios
Platform: PC, PS3
Trailer



---

Handheld & Mobile releases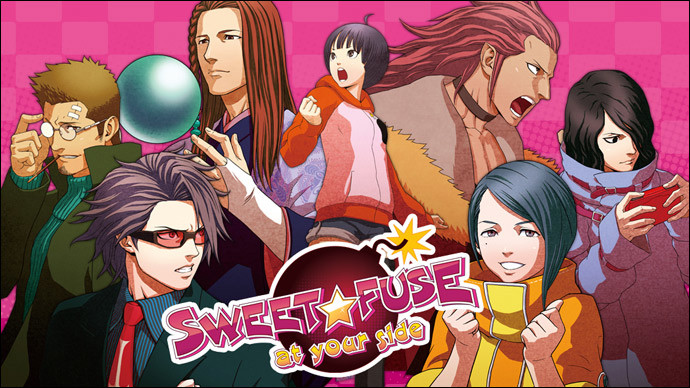 Sweet Fuse: At Your Side
 Described as being a 'visual novel adventure,'  Sweet Fuse follows Saki Inafune, the niece of real life game designer Keiji Inafune.
At the opening of her uncle's theme park, the evil Count Hogstein destroys the ferris wheel and takes Keiji hostage. In order to free her uncle Saki must partake in a series of deadly games with the help of six single guys.
Sweet Fuse offers a branching story with 14 entirely different endings. Conversational choices you make can lead to the death of one of your accomplices so choose your words wisely.
The game is in Japanese with English subtitles, and while a Vita version is available it includes no touchscreen support of any kind.
Sweet Fuse: At Your Side
Blog announcement
Release Date:
Aug 27th
Developer: Idea Factory and Otomate
Platform: PS Vita, PSP
Trailer

---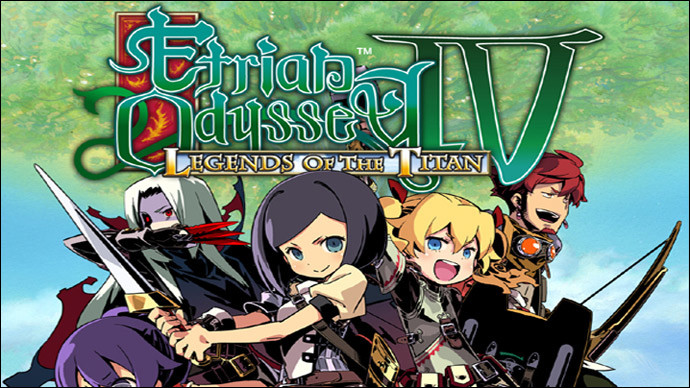 Etrian Odyssey IV: Legends of the Titan
 Released in Japan last July and to North America back in February, this dungeon crawler finally finds a home in the European market this week.
An ancient tree known to the local people as Yggdrasil has been a prominent feature which can be seen from anywhere in the town of Tharsis for centuries. It's roots are rumoured to span miles into uncharted territory where no man has ever set foot. An Explorers Guild is organized to explore where the roots lead and uncover the secrets of the ancient oak.
You volunteer to venture out of the safe zone and track down the lucrative treasures hidden away within the unknown.
Etrian Odyssey IV: Legends of the Titan releases in Europe on Friday.
Etrian Odyssey IV: Legends of the Titan
Release Date:
Aug 30th (EU)
Developer: Atlus
Platform: 3DS
Trailer

---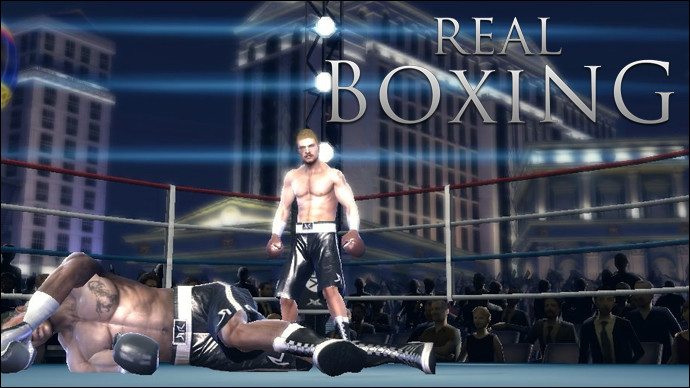 Real Boxing
Real Boxing by Vivid Games will be the first boxing game to release to the Vita. The name is slightly misleading though. This isn't real boxing in the traditional sense. Players can't move around the ring for starters, and there are no real life fighters to be found anywhere in the roster. Due to the limitations of iPhone (the platform this game was originally designed for) movement around the ring is automated. Your only input is what punches to throw and when to dodge or block. All of which is done with either the touchscreen or the traditional face buttons.
A character editor allows you to change your fighter's hair, shorts, tattoos etc, while a training mode lets you train in a gym to keep your fitness levels high with punching bags, skip ropes and such.
The Vita version makes good use of Near, allowing you to trade customization objects with people in your vicinity. Graphics have also been given a slight touch-up from the iPhone version.
Real Boxing releases to Vita on Tuesday in North America and Wednesday in Europe.
Real Boxing
Release Date:
Aug 27th (NA)
Aug 28th (EU)
Developer: Vivid Games
Platform: PS Vita
Trailer

Spelunky
Release Date:
Aug 27th (NA)
Aug 28th (EU) 
Developer: MossMouth
Platform: PS3 & Vita
Trailer
---
SimCity
Release Date:
Aug 29th
Developer: Maxis
Platform: Mac
Trailer
---
Driving Simulator 2013
Release Date:
Aug 30th (EU)
Developer: Astragon
Platform: PC
---
---
That's it for this week. Come back next week for a new list of releases.
If you see any mistakes in this article or know of a release not listed here feel free to email us or contact me directly on Twitter. @SteveVanEekeren