New Releases this week | Aug 19th – Aug 25th 2013
 Excellent week this week for releases with two high profile games coming out in the next 7 days. Other releases include a couple 2D fighters and a 90s remake.
As always this list was correct at time of publishing. Dates may change at short notice.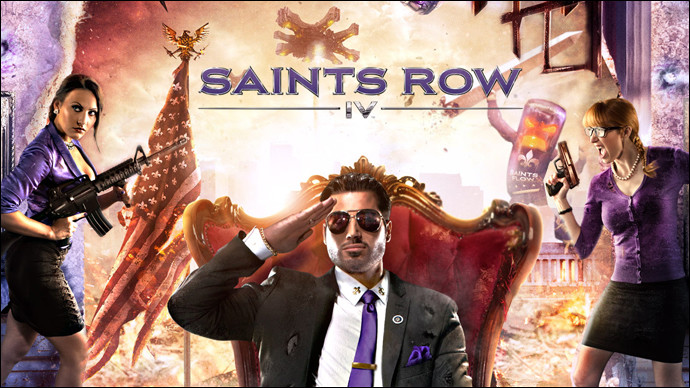 Saints Row IV
With GTAV mere weeks away, it may have been very wise of Volition to create a game polar opposite of what R* are creating. After all, there's only room for one serious sandbox, and we all know which of the two most people will be getting. When it comes to providing stupid fun, there really is only one choice. The crazy, over the top gameplay of Saints Row gets even more absurd with a story riddled with aliens, superpowers and Matrix-like virtual reality.

In Saints Row 4 you play as the president. Aliens have touched down on earth and are systematically wiping out cities across the globe. It's up to you and your Saints to launch a counter-attack and fight back.
Saints Row IV launches on Tuesday in North America and Friday in Europe.
Saints Row IV
Release Date:
Aug 20th (NA)
Aug 23rd (EU)
Developer: Volition
Platform: PS3, 360, PC
Trailer
---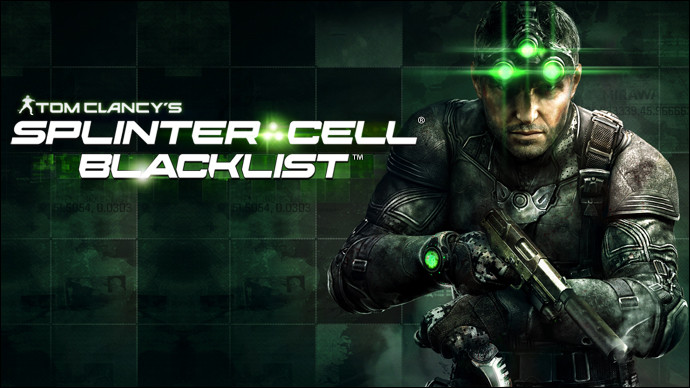 Tom Clancy's Splinter Cell: Blacklist
Sam Fisher dons his iconic night-vision goggles and split jumps back onto the scene in Ubisoft's latest offering of the popular stealth franchise. A terrorist group known as the Engineers have initiated a series of time sensitive attacks on the US and abroad, and it's up to Sam to stop them. Using his wealth of high-tech gadgets, the stealth operative is given the freedom to stop the threat at any means necessary. 
Blacklist also provides a co-op experience and a unique multiplayer game mode that has one team being highly agile stealth operatives while the other team tank it out as heavily armoured thugs defending an objective.
Tom Clancy's Splinter Cell: Blacklist releases this Tuesday and Friday in North America and Europe respectively.
Tom Clancy's Splinter Cell: Blacklist
Release Date:
Aug 20th (NA)
Aug 23rd (EU)
Developer: Ubisoft
Platform: PS3, 360, Wii U, PC
Trailer
---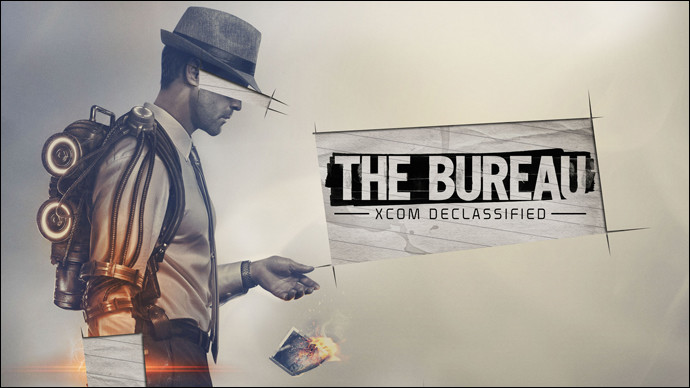 The Bureau: XCOM Declassified
The world's population lives oblivious to top secret investigations pertaining to alien activity and, more importantly, alien threats to mankind. Take on the role of William Carter in a gripping third-person tactical shooter set in the 1960s era. The streets of a war torn America provides the setting for strategic planning as you fight your way to uncover the truth behind a supposed alien invasion. 
The Bureau shares many similarities to XCOM: Enemy Unknown, providing compelling turn-based action.
The Bureau: XCOM Declassified releases this week to PS3, Xbox 360 and PC.
The Bureau: XCOM Declassified
Release Date:
Aug 20th (NA)
Aug 23rd (EU)
Developer: 2K Games
Platform: PS3, 360, PC
Trailer
---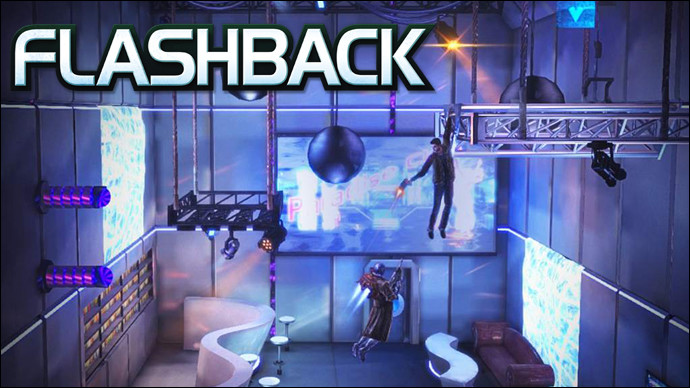 Flashback

I'm noticing a trend recently. Remakes or reboots are releasing more frequently in the past few months than ever before. It seems every week there's some kind of HD remake or a re-imaging of an age old franchise. This week, it's Flashback. A 20+ year old franchise remade for gamers of today.
True to the original spirit but made a million times better by using modern engines such as Unreal and Havok. – Official site
Flashback brings back all the addictive, smooth gameplay from the original but gets a complete makeover in regards to pretty much everything else. A new engine, stunning graphics and a fairly deep (and modernized) story will appeal to gamers of today.
Flashback releases to Europe this Wednesday on PS3, 360 and PC.
Flashback
Release Date:
Aug 21st (EU)
Developer: VectorCell
Platform: PS3, 360, PC
Current Metacritic Score: No score yet
Trailer

---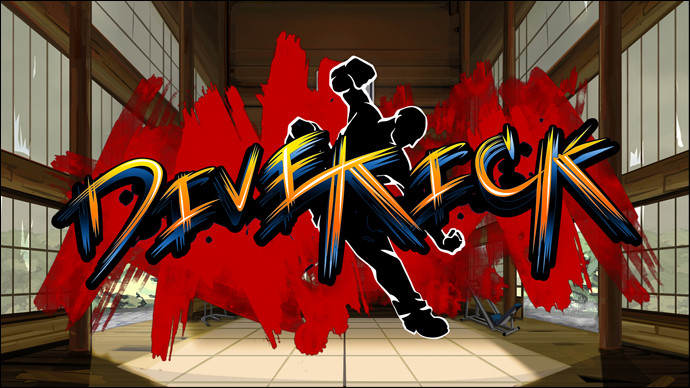 Divekick
Divekick is a fighting game, or rather, a parody of other fighting games. All characters in Divekick represent characters from other, more popular fighters such as Kung Lao from Mortal Kombat and Rufus from Street Fighter. Players win each of the 5 rounds by connecting with a dive kick. The first to hit their opponent with a dive kick wins. It's an unusual concept to say the least and one you will likely have to experience first hand to fully comprehend and probably appreciate.
Players who are knocked out with a headshot start the next round with a concussion which limits both their jump distance and speed considerably. Multiple headshots in a row will result in the iconic Unreal Tournament 'Double Kill' from the announcer.
Divekick releases this week on PS3, Vita and Steam in North America.
Divekick
Release Date:
Aug 20th (NA)
Developer: Iron Galaxy Studios
Platform: PS3, Vita, PC
Trailer
---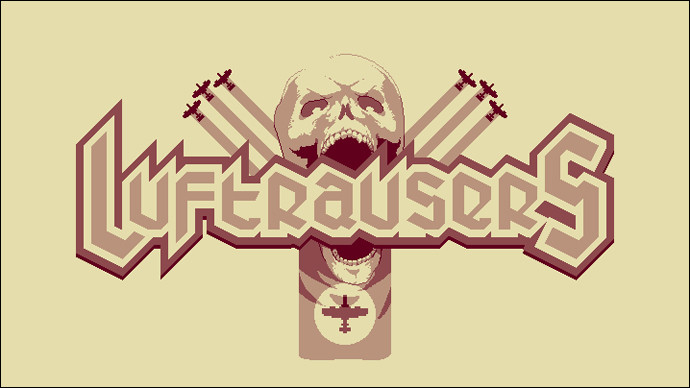 Luftrausers

Massive dogfights are the aim of the game in Luftrausers. What Luftrausers lacks in big budget presentation is more than delivered in pure fun. Small airplane sprites and basic and drab backgrounds may not sound too exciting, but dodging homing missiles and flak cannons with precision flight controls most certainly does. 
Over 125 planes fill out the roster to choose from while scoreboards provide a great reason to retry again, and again, and again.
Luftrausers doesn't have a specific release date. Some time in August is all that has been confirmed. Expect to see Luftrausers within the next couple weeks on Vita and PS3.
Luftrausers
Release Date:
August
Developer: Vlambeers
Platform: Vita, PS3
Trailer
---
---

PC/Mac releases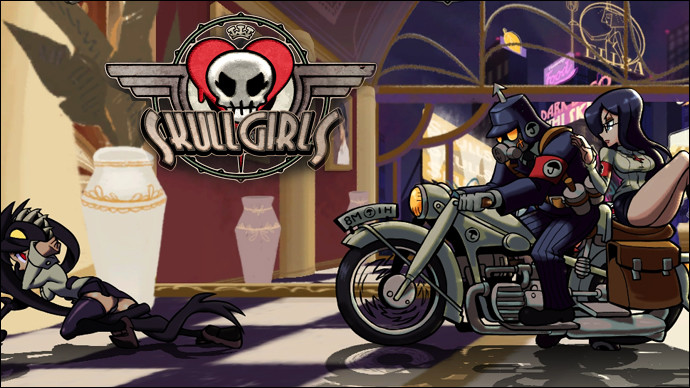 SkullGirls
Accompanying Divekick in the 2D fighter genre this week is SkullGirls. A fast paced 2D fighter by Reverge Labs.
SkullGirls boasts the most frames for animation in any fighting game and features beautiful hand drawn visuals and real-time lighting. The 6-button commands give each character a huge amount of unique moves. Also included is a tag-team 2 player mode and AI that gradually improves to match your skill and you can customise each of the characters with outfits and accessories as they unlock.
SkullGirls releases this week to PC in Europe.
SkullGirls
Release Date:
Aug 22nd (EU)
Developer: Reverge Labs
Platform: PC
Trailer


---

Handheld & Mobile releases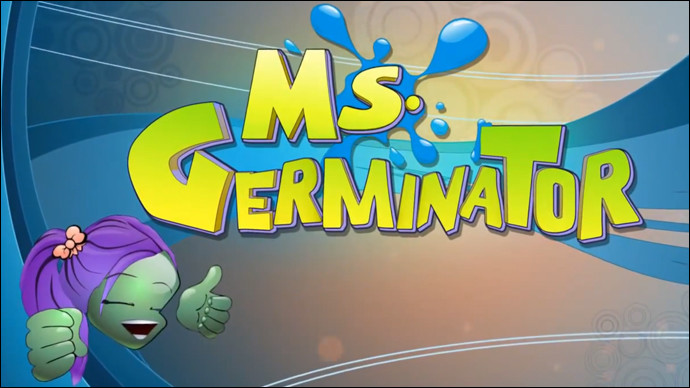 Ms. Germinator

Ms. Germinator is a puzzle game in a similar vein to the likes of Candy Crush or any other game that has you popping three identical things that are lining up either horizontally or vertically. Clean up bacteria infected surfaces in fast paced and frantic gameplay. Featuring hundreds of challenging levels and even co-op mode Ms.Germinator is sure to keep you entertained for a long time.
Cross-buy gives you access to both versions for one single price.
Ms. Germinator releases in America to PS Vita and PS3 this Tuesday.
Ms. Germinator
Release Date:
Aug 20th (NA)
Developer: Creat Studios
Platform:PS Vita, PS3
Trailer
---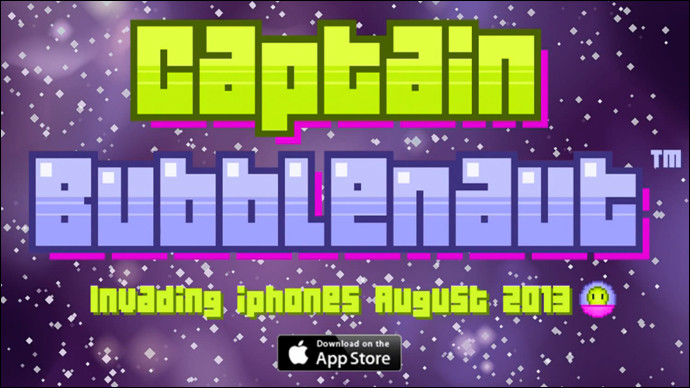 Captain Bubblenaut

Describing this game is no easy task. Even the trailer doesn't really give too much away. Captain Bubblenaut is a 2D platformer for the iPhone. You play as Captain Bubblenaut who wants to impress his father, warmonger Admiral Pop, by invading and obliterating everything on Planet Erf. Bounce on all the 'Erflings' to eliminate them while avoiding those wearing hats and horns.
Captain Bubblenaut releases on Monday to iPhone.
Captain Bubblenaut
Release Date:
Aug 19th
Developer: Dean Tate & Owen Macindoe
Platform: iPhone
Trailer
---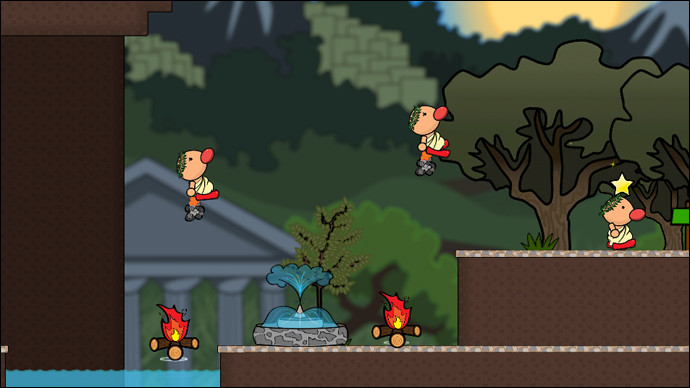 Wobbles
Wobbles (not to be confused with the Wobbles app, no seriously, don't mix them up) is a 2D side scroller by Play Nimbus. Utilize your touch screen to move objects around the world to aid your cute little wobbles in advancing through the ages. Each new level brings with it new mechanics and new ways to play the game. Taking inspirations from the likes of Lemmings, Wobbles is as much a puzzler as it is a platformer.
No exact date for Wobbles, although mid-August was mentioned by the developers themselves.
Wobbles
Release Date:
Mid august
Developer: Play Nimbus
Platform: iPhone
Ducktales: Remastered (Retail)
Release Date:
Aug 20th (NA)
Developer: Capcom
Platform: PS3
Click to Watch Trailer
---
Disney Infinity
Release Date:
Aug 20th (EU)
Developer: Avalanche Software
Platform: PS3, 360, WiiU, 3DS
Click to Watch Trailer
---
The Walking Dead: Season 1 + 400 Days
Release Date:
Aug 20th (NA)
Developer: TellTale Games
Platform: PS Vita
Trailer
---
Air Conflicts: Pacific Carriers
Release Date:
Aug 20th (EU)
Developer: Maximum Games
Platform: PS3, PC
Click to Watch Trailer
---
---
That's it for this week. Come back next week for a new list of releases.
If you see any mistakes in this article or know of a release not listed here feel free to email us or contact me directly on Twitter. @SteveVanEekeren