Minigore 2 free for Anniversary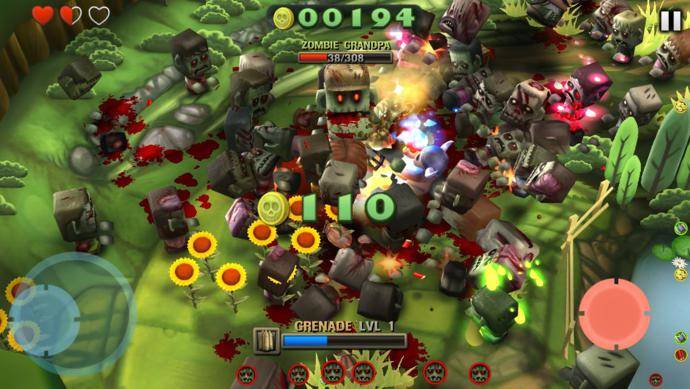 Four years ago, developer Mountain Sheep introduced the world to a new hero: John Gore, the man who found himself eternally chased by hordes and hordes of zombies, zombie sheep, and other undead creatures. When Minigore hit iOS back in 2009, it was one of the first dual-stick shooters on the platform, responsible for the genre's huge popularity in the early days of premium iOS gaming.
Since then, they've made other titles like Bike Baron and Ice Rage, returning to the franchise that put them on the map last winter with the long-awaited sequel Minigore 2: Zombies. With 20 unlockable characters, 30 different enemies to obliterate, and 300 challenges to complete, it was everything the original was and more, winning multiple game of the year awards from mobile-centric sites.
To celebrate their fourth anniversary, Minigore 2: Zombies went free in the App Store today, bringing its beautiful brand of undead slaughter to iPhones and iPads for zero dollars for a limited time. So if you've been looking for a game that puts over 150 zombies on your screen at once (and awesome weapons in your hand to deal with them), then definitely grab Minigore 2 before the sale runs out (I'd assume it'll last for the weekend).