Just Cause 3 to Feature Asynchronous Multiplayer, Mobile Compatibility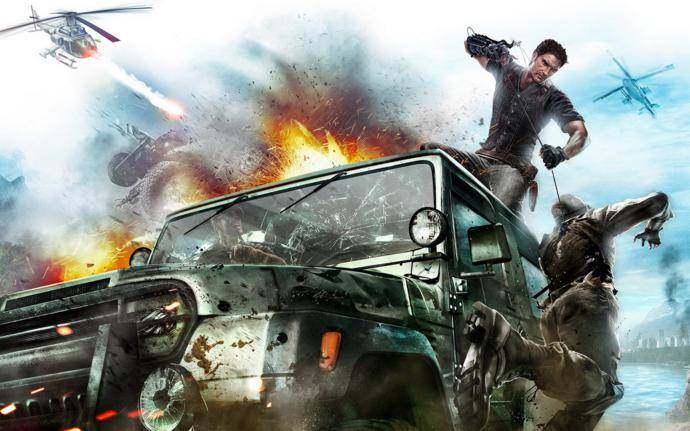 Before the next-gen consoles were officially announced, we saw only a few flashes of what might be happening with our favourite franchises. Job postings and vague teases that meant nothing twelve months ago now contain a wealth of information that hint at the games we'll be playing in 2014 and beyond; it's fascinating to look back and line things up.
Take this juicy piece of information about Just Cause 3, for instance. This job post was largely ignored at the time, but with hindsight (and more information about how we'll use our mobile devices to tie into our single player games), it all seems to make sense.
A job post from the middle of 2012 (now only available via some of the places that wrote it up) advertised a position for somebody interested in working on a "ground-breaking" well-known Square Enix open world AAA franchise. The new entry in this franchise – Just Cause 3 – will include asynchronous multiplayer, web-based tools and mobile apps.
This opens up a ton of questions, not least what exactly asynchronous multiplayer entails. It could be anything ranging from challenge-based leaderboards through to some kind of semi-RTS action mini-game, or both. With the focus on social next-gen, there's no doubt that this sort of multiplayer will be more than welcome, although some may have preferred actual open world multiplayer on the scale of Grand Theft Auto Online.
The mobile apps will most like be used as a second menu, as an indicator of how you're progressing or as a means to buy things in-game (or, again, all of the above). Just Cause 3 is obviously going to be as big as its predecessor, and very next-gen to boot.