Call of Duty: Ghosts Reveal was on PC With Xbox One Controllers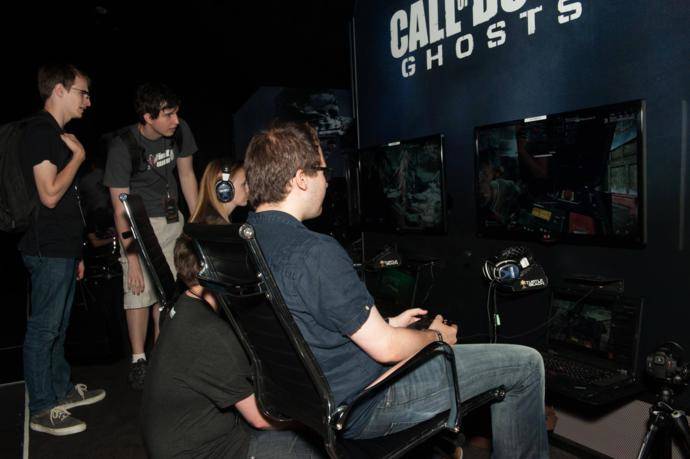 It's been revealed that the Call of Duty: Ghosts unveiling was actually done on PC, with Xbox One controllers plugged in. With only three months before the launch of both the console and the game, some may be worried by this, although it's not really as bad as it sounds.
Multiple sources, not least some of the YouTube users that were allowed to record on the day, have confirmed that there was no actual Xbox One hardware present, although the PCs being used ran at equivalent specs.
Skip forward to about the three minute mark for confirmation.
IGN's Scott Lowe also confirmed it in his Call of Duty: Ghosts preview.
This week's Call of Duty: Ghosts event wasn't just the first opportunity to see the game's much-anticipated multiplayer content, it was also my first chance to see how the new Xbox One controller performs when playing a competitive first-person shooter. While the controller wasn't paired with the Xbox One console — rather, PCs configured to next-gen specs — the demos highlighted the new changes to the ergonomics, thumbsticks, d-pad, and trigger design.
This isn't especially good news for Microsoft, at least not on the surface, but it isn't necessarily bad news in itself. It would have been nice to see something running directly from the hardware, but when there needs to be dozens of stations set up, it's just unlikely that there would be that many Dev Kits in one place. That's especially true where there are certain things about the console that are yet to be locked down.