The Phantom Pain Release Date Leaked?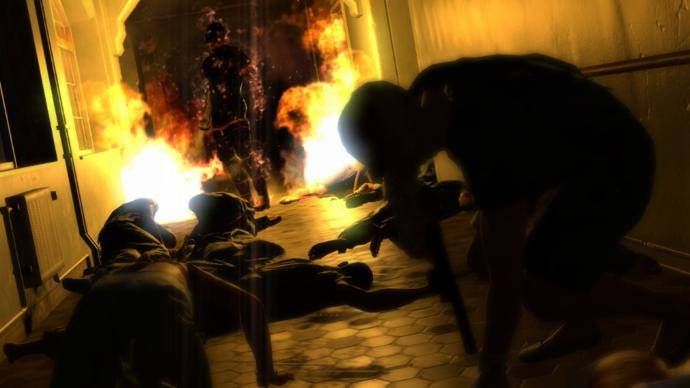 Once they'd calmed down from the drama that was Ground Zeroes and its status as a glorified demo, fans of the Metal Gear Solid franchise were hungry for more. Unfortunately, a release date for The Phantom Pain hasn't been announced – until today. An article by The Guardian accidentally spilled the beans on exactly when you might be able to get your hands on Big Boss's next adventure, but they were incredibly quick to remove the reference.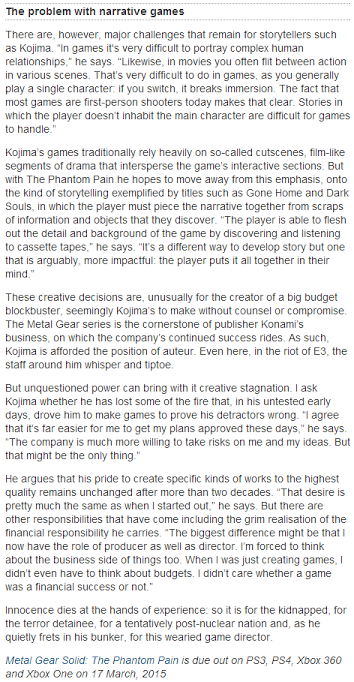 Eagle-eyed readers might notice the slip in the last paragraph.
Metal Gear Solid: The Phantom Pain is due out on PS3, PS4, Xbox 360 and Xbox One on 17 March, 2015
That's an awfully specific release date, considering the potential of it just being something made up by a fan of the franchise. More likely the date was given in private and then 'accidentally' published, only to be removed minutes later. The line now reads 'early 2015,' although no mention of the gaff has been made. 
Let's face it, a March release date definitely makes sense. It'll be just over a year since Ground Zeroes was released and it'll mean that it's practically there on its own, unchallenged. It's also an early enough release for the fact that it's multi-gen to not quite feel like it's a terrible thing.
Spotted by DustyRetina at the Metal Gear Solid Subreddit