Is Diddy Kong Racing 2 a Good Idea?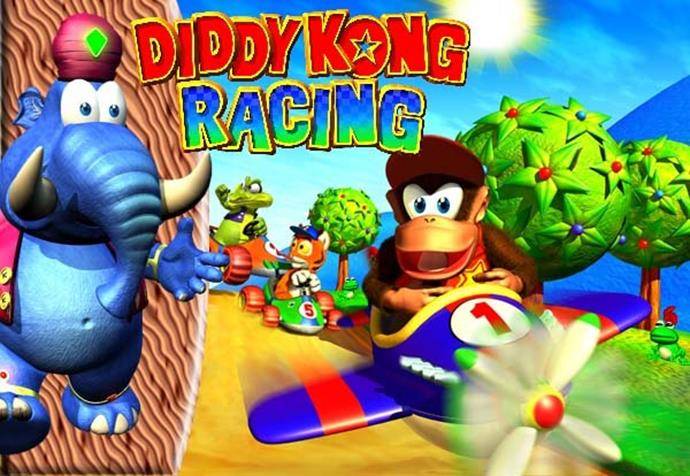 Last week, rumors surfaced on the Internet from industry insider Kevin Callahan that Diddy Kong Racing 2 was a real thing, and that it was currently in development for the Nintendo Wii U. Initially, I was skeptical, but after reading Callahan's lengthy blog post, even I have been convinced. Reiterating the details here would just be copying and pasting Callahan's own post, so be sure to head over to his blog to read all the details.
There are a few questions which need to be answered: do we need a Diddy Kong Racing sequel, and how can it be successful?
Do We Need a Diddy Kong Racing Sequel?
The short answer is yes. Why wouldn't we want a sequel to an amazing karting experience. Back during the N64 era, there was one karting game that dominated the mark: Mario Kart. While Mario Kart is great fun, and does trump Diddy Kong Racing in overall experience, Diddy Kong Racing stood its own ground and offered up a different experience. The people behind Diddy Kong Racing were able to mesh together the racing and adventure genres in an interesting, yet effective, way.
What made Diddy Kong Racing so appealing back on the N64 was the open world feel the game had. Once a player chose a character – ranging from well known characters such as Banjo to my personal favorite, Tip-Tup – he or she was dropped into the world of Diddy Kong Racing, free to roam about through fields, tunnels, and water. Throughout the world, players would find doors that opened up racing rooms. Each race had its own door, and each world, its own boss. Boss battles is one way in which Diddy Kong Racing is unique compared to other racing games.
Another way that the game is unique is the story. While Mario Kart focuses on capturing trophies, the ultimate goal of Diddy Kong Racing is defending the island from the evil Wizpig.
Success Will be Based on How Different It Can Be
Two console karting games ruled the N64 back in the day, and as stated above, they were two completely different experiences. To be fair, Mario Kart is leaps and bounds more popular than Diddy Kong; since Mario Kart 64 and Diddy Kong Racing there have been 4 more Mario Karts and only one Diddy Kong Racing, that being a port to DS. Mario Kart's success also resulted in a bunch of clones, not limited to Shrek Kart Racing, M&M's Kart Racing, and more recently on mobile, Angry Birds Go. These titles all do what Mario Kart does, but no one has replicated the Diddy Kong formula.
To be relevant, Diddy Kong Racing 2 needs to be different. It cannot be another Mario Kart clone. Almost every Mario Kart style game I have seen has hit the retail bargain bin incredibly quickly. Doing more of what they did in Diddy Kong Racing would probably be enough; however, I can't help but assume this game may also go the route of Mario Kart. If that is the case, Diddy Kong fans should be in for a disappointment. However, if they can get it right, they could have another big hit on the Wii U.
People will buy a well made Diddy Kong Racing. The question is, will we get it? Here's hoping, although it could be something we don't see for at least a year.