Borderlands 2 New DLC, Level Cap Announced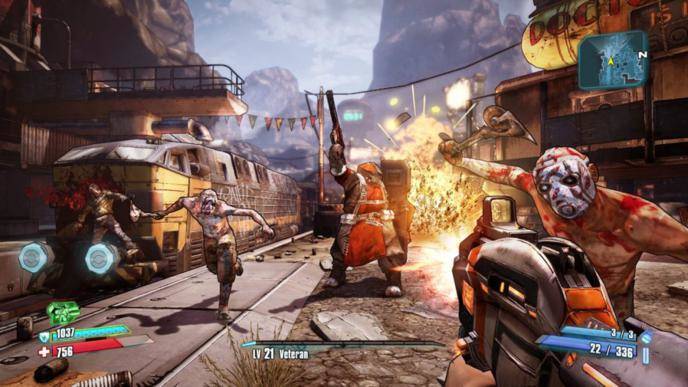 Although the season pass for Borderlands 2 ended with the fantastic Assault on Dragon's Keep, Gearbox isn't done with their smash hit action-RPG just yet. During a panel at PAX Australia, Gearbox announced new plans to keep the world of Pandora fresh through the fall, with new 'Headhunter' mission packs and a huge raise to the level cap.
The new 'Headhunter' mission packs are like mini-DLC's: the first of these, to be released before Halloween, stars the deceased T.K. Baha in T.K. Baha's Bloody Harvest, where players will hunt down the new Halloween-themed raid boss Jacques O' Lantern. Plans for future 'Headhunter' packs were vague (and they didn't announce a price while speaking at PAX), but Gearbox did say they had plans to do additional missions in the future. Scheduled to hit marketplaces around the same time (for the price of $5) is the Ultimate Vault Hunter Upgrade Pack 2: Digistruct Peak Challenge pack, which raises the level cap to 72 and introduces a new challenge map hosted by Patricia Tannis. Contained in the new Digistruct Peak map are powerful enemies and "overleveled" foes, which will drop all the powerful, unique loot and goods every Vault Hunter dreams of.
If that's not enough new DLC to bring you back to the vast world Gearbox has built, a free update arriving in the same pre-Halloween window will add additional ammo, backpack, and bank slots to stash the legendary gear waiting to be found.