Metro: Last Light Massively Outsells 2033 in Launch Window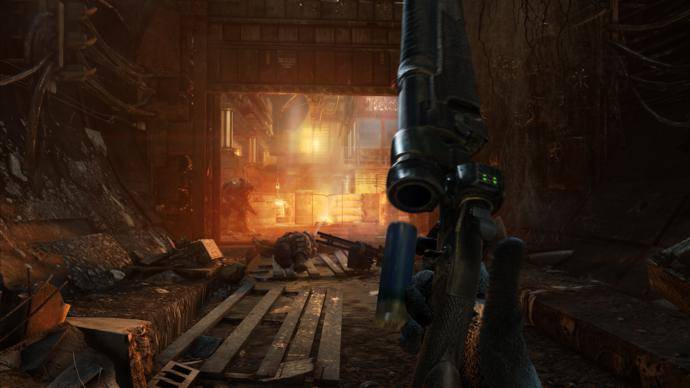 Metro: Last Light is a success. It's garnered largely positive reviews critically, people seem happy about it in forums and it's done well financially as well. That's something of an understatement: it's done fantastically, far more than the average Metro fan was likely expecting. Last Light sold more in its first week than 2033 sold in its first three months, and that's just the beginning.
PC gamers, likely people who got hold of 2033 in the various THQ fire sales, took to Last Light in droves. Good news for Deep Silver and an interesting comment on pricing  and series attachment. It sold three times as many copies on PC than 2033 had in the same time period, no small task considering Metro's place as a graphical powerhouse. Last Light also managed to shift more boxed units in its first week of sales than 2033 sold throughout its lifetime, although that's not hard to understand. Release on PS3 alone would massively improve the amount of boxed games being sold, let alone more attention for the franchise from those that bought used or in double packs after 2033's original release on 360.
Finally, Last Light found itself at number one across multiple charts around the world.
Although we said in our review that a sequel may be hard to pull off, there's definitely a demand there, and it wouldn't be surprising to learn that it's on its way.