Dead Space 3 Coming to PlayStation Plus Next Month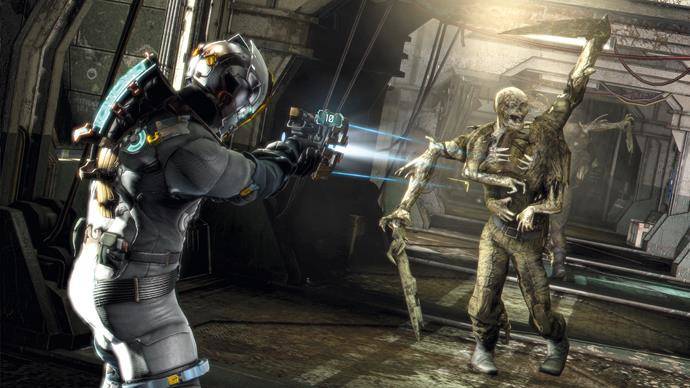 Sony have today announced the games that'll be available in the next round of PlayStation Plus releases. There's a nice variety of things, although PlayStation 4 owners desperate for something more meaty will likely still be disappointed by the offerings on the new console. Still, each to their own, and actually there's plenty to look forward to.
First and foremost, the biggest title of the month in Dead Space 3. Although it got mixed reviews from those who felt it had strayed a bit too far from the franchise's horror roots, it was still a decent experience and well worth checking out. With it now being included in Plus at no extra charge, it'll be a good chance for people that were on the fence to check it out without the pressure of actually giving out money. The other PS3 title is a 2D platformer called Vessel, which looks decent enough and would have likely stood out more if not for the fact that there's been something of an overkill lately when it comes to this particular genre.
On Vita, players will be able to download LEGO Batman 2: DC Superheroes. This is in support of the recently announced Lego Batman 3, but it's actually a step back if you're a LEGO fan. It was released before Lego Lord of the Rings, which we had ages ago. Still, they're always fun to play and an extra game on the download list is never a bad thing. You'll also be able to pick up Doki Doki Universe, which is cross-buy on PS3 and PS4.
Finally, on the PS4, you'll be able to grab Towerfall Ascension and Capcom's Strider. The first is a "frantic" platformer that's received some great reviews across the board, while the latter is more a Metroidvania sort of affair. 
These will be available from Wednesday next week.