New LEGO The Hobbit Trailer Released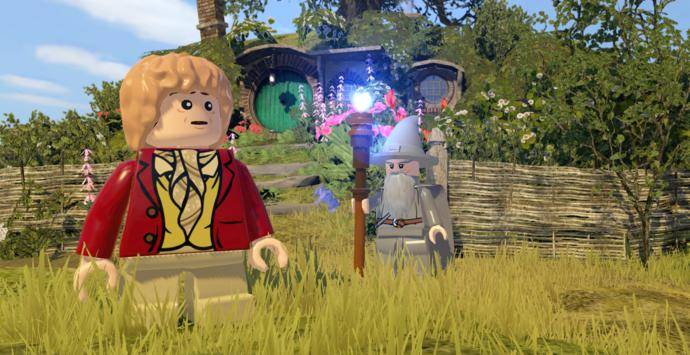 While the Lord of the Rings franchise focussed on a small group of people changing the world in a big way, The Hobbit was more about the group (at least up to a point). This isn't something that's been lost on the team behind LEGO The Hobbit either, as they've added new ways for you to work together with your "buddies." Warner Brothers today released a new trailer showcasing these new abilities, and the importance of your group.
It's not really very surprising that your main company in LEGO The Hobbit will each have their own unique skills, making them helpful in certain situations. This has been going on for the best part of the franchise, going back even to the first LEGO Star Wars games. It's a pretty huge shame that half the dwarves are chucked together as "the rest of them," but the idea of having a bigger reliance on friends in co-op is something that's great to hear. Let's just hope they managed to allow trophies to pop for both parties on the PlayStation 4.
LEGO The Hobbit will be available later this year on PlayStation 3, PlayStation 4, Wii U, Xbox 360, Xbox One, PC, 3DS and Vita.