Dead Nation: Apocalypse Edition Coming to PS4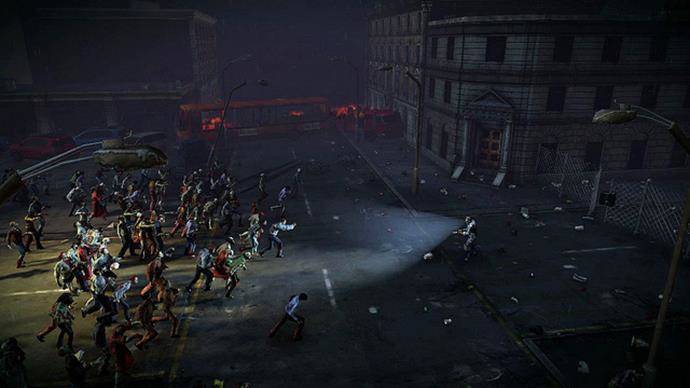 After quite a lot of rumours, and a leaked PS+ list for next month, it seems much of it has been confirmed. Dead Nation: Apocalypse Edition has been announced for PlayStation 4 over on the Asian PlayStation Blog, along with the reveal that it'll be free on PlayStation plus. No more information is given, but I imagine we'll be finding out the specifics over the next few days.
The rest of the PlayStation Plus line-up supposedly consists of Tomb Raider and Brothers: A Tale of Two Sons for PlayStation 3, and Smart As… and Pixeljunk Monsters Ultimate HD for the PlayStation Vita. That's an awesome month of games to sit unplayed in your download list, at least if your PlayStation Plus habits are anything like mine.
The original Dead Nation was a PlayStation Network exclusive and was given out as one of the "we're sorry" titles after the network hack a few years ago, so there's a good chance you've played it before. As a twin-stick shooter, it worked fairly well, and was popular enough to warrant people asking for a sequel. The whole outage ended up being something of a pilot program for PlayStation Plus, so it's interesting that it seems things have come full circle.