Everything You Need to Know About Poker Tracker Software
It's no secret that the game of poker has seen some incredible improvements over the years. The latter is why everything seems to get much easier with each passing day, especially with the new software that keep on being improved with every single version that comes out. One such software is none other than the poker tracker software. The poker tracker software was created with one goal; to make the life of all poker loves, amateurs and pros alike, a tad easier.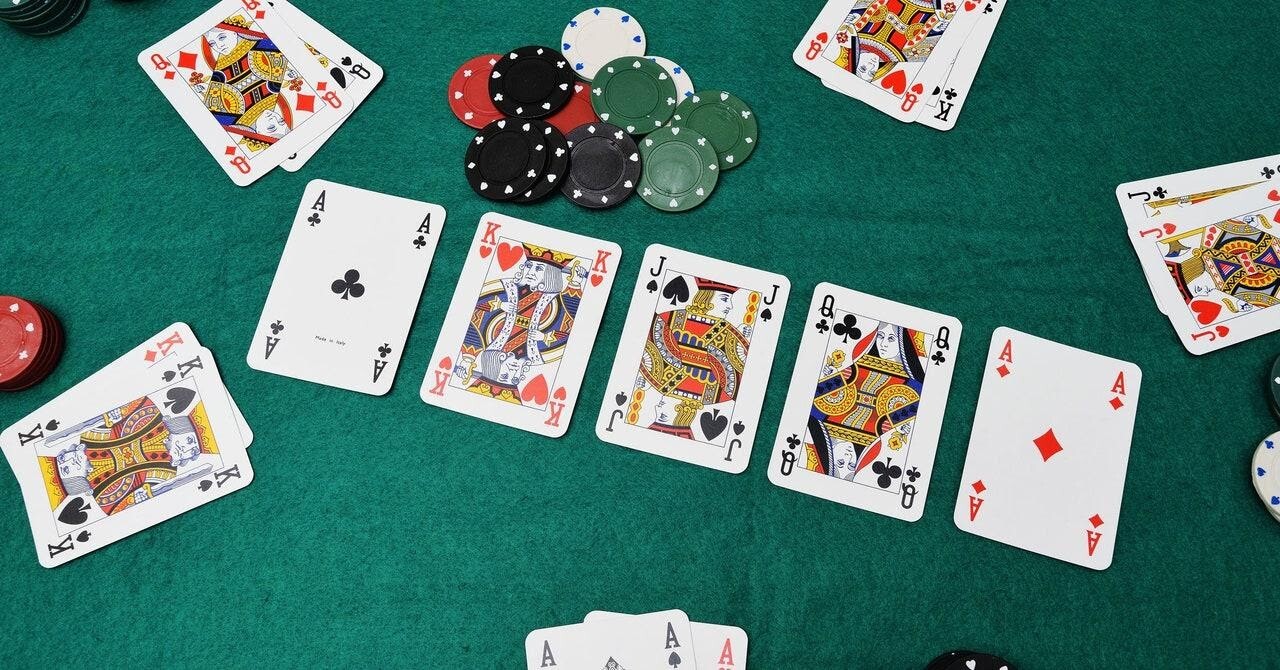 The first poker tracker software we are going to start with is none other than poker tracker 4 software. What makes this software amazing is the fact that installation has been made a tad easier. Once you've downloaded it, the installation process will begin almost immediately.
Once the installation process is complete, the software will compile all the information from all of the gambling sites you've ever visited and played in of course. Another advantage of having this software is the fact that it has a plethora of features that are geared towards making your life a tad better.
One of these features is none other than the software's ability to compile your gaming history from most of the sites you've played on, as mentioned earlier. The software can also display all of your stats as well as your opponents in real time. All you've got to do is check out your HUD (heads up display) to find out everything you need. This kind of information should give you more than enough to plan a course of action before starting the game.
Another poker tracker software is the Simple GTO Trainer. True to its name, this software is created to be simple, meaning even the greenest of the newbies can have an easy go on it. Besides helping you analyze the most unimaginable situations, the software can also help you calculate strategies that can, in the end, help increase the chances of you winning. Its installation is almost as easy as the one for POKERTRACKER 4 SOFTWARE, which automatically makes it a fan favorite.
ICMIZER is yet another software that every poker player needs to hear about, especially for because of its superb calculator. Let's be honest, most newbies don't have the slightest clue on how to make pre-flop decisions, let alone the very best ones. Therefore, it is always an incredible idea for them to have the ICMIZER with them.
You'll also have an easier time knowing when to push and when to fold, which is incredible as far as playing poker is concerned. Again, the software is famed for its user-friendliness which, ones again, will almost always favor the up and comers in this realm of poker. If the features of the ICMIZER have tickled your fancy, then feel free to try it out for free. Then if you like it, you can proceed with making the payments for fulltime usage.
The POKERSNOWIE is yet another poker tracking software that you need to be aware of, especially if you want to win the games. What makes this one stand out is its reliance of artificial intelligence when assisting you. In other words, little thinking is required here because most of the thinking will be done for you. I mean, how cool is the POKERSNOWIE?
Unfortunately, the POKERSNOWIE has been known to have one flaw. The flaw has everything to do with the software's inability to give you tips and strategies to have wins over weaker opponents.
In other words, you'll have to use whatever data it provides for you to formulate your own strategies, which can be quite daunting especially for newbies. But that singular flaw doesn't take away from the several advantages that come with using the POKERSNOWIE, and that's why it remains as one of the most popular poker software out there.

The NOTECADDY EDGE 3.0 is another poker software that you ought to know, especially if you haven't already. Besides being extremely easy to use, the NOTECADDY EDGE 3.0 comes packed with a plethora of features geared towards giving the players a plethora of advantages. One of these features is the HUD's ability to analyze data and in the process, expose all of your opponent's flaws, especially the ones you can exploit thus giving yourself an edge.
The only downside associated with the NOTECADDY EDGE 3.0 is the price tag. It's no secret that the software costs a few extra bucks over most top ranked software. But if you are take all of the benefits that the software brings to the table into consideration, then you'll most certainly see why the price tag is justified.
Last but not least – the POKER STRATEGY EQUILAB. True to its name, this software is designed to offer you all the working strategies you may need. The software also gives you the ability to enter board textures and safe them if you wish. The latter is made possible thanks to its powerful interface that's also quite easy to use. And despite all the good that the POKER STRATEGY EQUILAB does for humanity, it's absolutely free!
Conclusion 
When all has been said and done, it is important for you to go with whatever software that tickles you're fancy. The best thing about these software is that they are designed to make your life as a gambler several times easier. So, it would be in your best interest to focus on all the pros and cons for each software before making a choice on which one to use. Once you've found the right one for you.
It would also be in your best interest to learn how to gamble. If you tend to know all of the rules by heart, then everything should work for you with ease, including the tracking software you would've chosen to use. Lastly, do I have any tracking software in mind that I would want to recommend? The answer is no, because different people have different preferences. In other words, feel free to choose whichever software that tickles your fancy.