How To Make Friends In VRChat: A Beginner's Guide
In today's world, it can be tricky to meet new people. With more and more people using online forums instead of going out to meet new friends, it's becoming increasingly difficult to find friends who share your interests.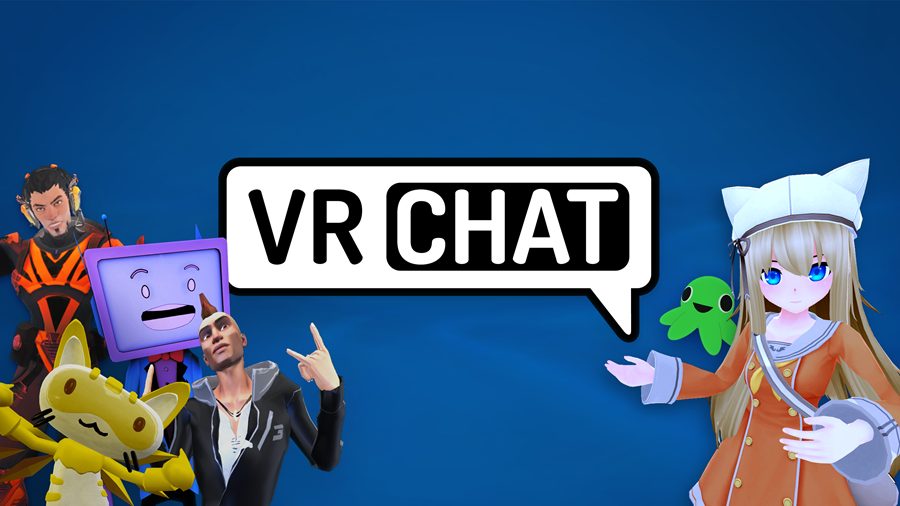 As a result, virtual reality is proving to be quite an appealing option for those seeking like-minded individuals. VRChat offers users a chance to make friends in a virtual space where they can express their true selves. With the help of this article, you will learn how to make friends in VRChat and have the best time making new buddies!
What Is VRChat?
VRChat is a virtual reality platform where people can meet and interact. You can use VRChat to chat with other people, make friends, and even find a significant other. Additionally, VRChat lets you create your own virtual world, once you build up enough trust, where you can invite your friends to visit.
The freedom to add and create anything within the game inspires creativity hence why so many talented artists are attracted to the game. One main feature is selecting or creating an avatar. VRChat avatars are fully customisable and allowed to be imported into the game. Hence many artists with skills in 3D modelling offer commissions for VRChat. They work closely alongside players to create an avatar exactly how they want it, so they can show it off to their friends in-game.
On a similar note creating VRChat worlds is another component of the game loved by fans.
The virtual world you create can be anything you want: a space station, a forest, or even a replica of your bedroom! VRChat is a free online multiplayer virtual reality game or MMORPG. That means you can play the game with other people over the internet. That's what makes VRChat different from other virtual reality games like Beat Saber, Skyrim VR, and Superhot VR. VRChat is multiplayer, so you can play it with other people at the same time.
Why Is Making Friends In VRChat So Important?
VRChat is a virtual world where you can express yourself freely and make new friends. This can help you get to know your true self, as you will not be afraid to talk about your passions, interests, and what you love. As a result, you can easily make friends in VRChat.
If you want to be more social, make new friends, and have a ton of fun, then you should definitely try out VRChat. It removes a lot of the social pressures that you find in the real world. It's by no means a replacement for the real thing but is certainly a great place to start. You can make friends with similar interests just by visiting worlds that you like. For instance, if you're into anime you can hang out in anime avatar worlds, where fellow fans will congregate to try out some cool new avatars.
Making friends in the virtual reality world can be a great way to build connections, especially if you're someone who is introverted or doesn't get out much. Due to the sheer volume of players, you're bound to find some people that you hit it off with, just from a statistical standpoint. VRChat also has a number of different features you can use to make friends and keep in touch with the people you meet in the game.
Using the Speaker Feature
The speaker feature will allow you to talk through a computer-generated voice. By using the speaker feature, you will be able to communicate with others in the virtual world without using an actual microphone.
The speaker feature is helpful when it comes to easing anxiety about others hearing your voice. Since the speaker feature is only a computer voice, you can replace the voice with a custom computer voice if you want. There are a variety of different computer voices you can choose from, so a funny one can definitely break the ice.
Using the Rec Room Feature
The rec room feature allows you to make friends in VRChat by playing games with other people. It's an online multiplayer platform where you can play different types of games. You can play games like paintball, laser tag, and disc golf. If you want to make friends in VRChat quickly, the rec room feature is the way to go. You can start playing games as soon as you log in to VRChat. You can invite your friends to play with you, or you can make new friends while playing. It's always nice to have something to do whilst you hang out so why not try out the Rec Room?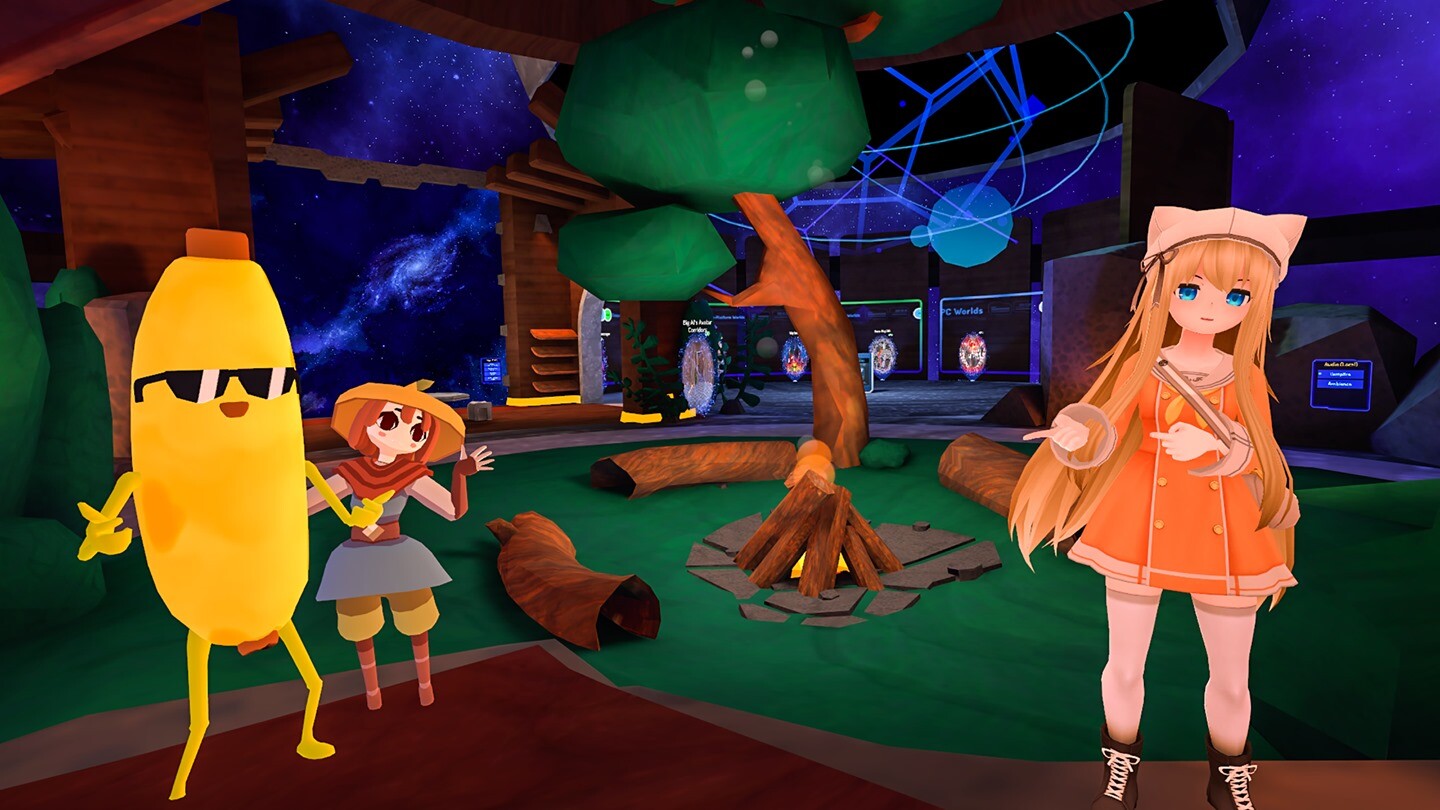 Making Friends In VRChat By Using Voice Chat
Voice chat is a feature that allows you to talk in real time with other users. Since the voice chat feature uses a microphone, you must be comfortable talking to strangers within a certain proximity. If you are comfortable using a microphone, voice chat can be a great way to make friends in VRChat.
Sometimes things can get a bit hectic when you are bombarded by people in a massive crowd so try to stick to smaller groups. Even if you don't have a microphone it's not the end of the world as you can use text chat. This might ruin the flow of the games that you're playing but some communication is better than nothing.
Conclusion
Making friends in VRChat can be a super fun experience. As VR progresses it may become more relevant to interact with people in this way so it'll be great to get a head start. The game act's as the social app of the future which you either love or hate. The fact that it is marketed as a game annoys some players as there is no end goal or purpose to playing. The game is a social environment and is entirely what you make of it. So if it sounds like your cup of tea then hop on and join in the fun!