The Hottest Indian Game Developers For American Gamers To Keep An Eye On
No matter if you are a seasoned gamer or a newbie, one thing is for sure: names like Nintendo, Valve Corporation, Rockstar Games, or Electronic Arts are at least familiar to you, if not some of your all-time favourites. After all, they are some of the biggest gaming developers in the world. Besides Japan's Nintendo, all the other giants we have mentioned before have their headquarters in the US.
However, the amazing universality of the gaming world is undeniable and has made it possible for developers from all parts of the world to reach the American gamers' market. Among them, Indian game developers seem to be on the rise in recent years, thanks to their incredible skills, talent, and creativity.
If you are curious to know who are the makers behind some of the most popular online games in India, keep reading.
Is India The New Haven For Game Developers?

According to a report from KPMG for India, the total gaming market in the country is projected to grow 113% by 2025, reaching INR 290 billion or the equivalent of $3.91 billion. The unparalleled growth that will occur within the next four years is a result of the increased use of smartphones in India, as well as the development of the online infrastructure, the young age of the population looking for new sources of entertainment, as well as the quality work of Indian gaming studios.
The country is also expecting the official number of gamers to grow over 50% and reach 657 million by the year 2025, covering all types of players ranging from casual gamers who engage in PUBG, Candy Crush, or Dota 2, players who enjoy real money casino games, as well as fans of fantasy e-sports games that can be played online. This means Indian game developers are expected to stay busy in the next few years, working at brand new titles meant to cater to the needs of this growing market.
However, no one says the new games they are working on will not also reach the US as well as other global markets. Accessibility is the word of the day when it comes to today's world and mobile apps seem to be the best proof for this. Here are some of the hottest Indian gaming companies that we advise you to keep a close eye on in the upcoming months.
Hyperlink InfoSystem
This company specializes in some of the top gaming apps in India, and their strong points are the design, production, as well as development of expert 2D as well as 3D games. To date, they have created over 300 amazing games that have considerably marked the world's gaming trends. The genres they cover are incredibly versatile and they cater to the needs of all types of players.
Infosys Limited
They specialize in IT, business consulting, as well as outsourcing solutions and they are the second-largest IT company in India, counting over eighty offices specializing in sales and marketing as well as over 120 centres used for development across the globe. They employ some of the most skilled and experienced developers of games who are experts in 3D gaming animations, as well as Augmented Reality and Virtual Reality games.
Zensar Technologies
Another irrefutable Indian giant when it comes to revolutionary web and mobile app development services, the company has been around for over three decades and it employs more than ten thousand people dispersed in offices located in over twenty countries worldwide. They specialize in the development of mobile apps, as well as games, Cloud, and AI technologies, among other things, and they are definitely experts in handling and working with the freshest technologies in the industry.
Orangesoft
This is another hot Indian game developer you should keep a close eye on as it specializes in mobile and web app development with the help of advanced technologies meant to create the most elegant games with high functionality and sleek features.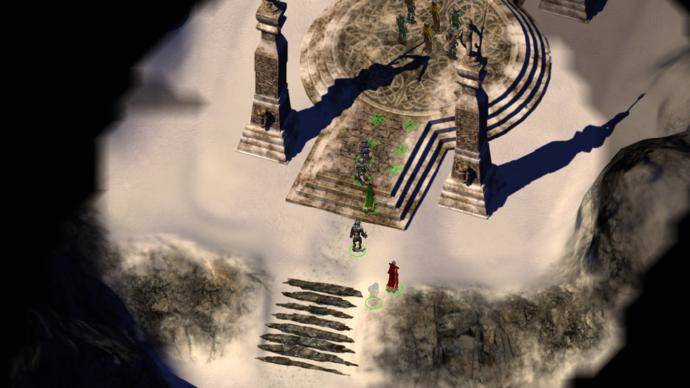 2022, The Gaming Future Looks Brighter Than Ever
Next year, we can expect to witness the release of a huge number of brand new titles from the previously mentioned Indian game developers, as well as other beloved studios all around the world, along with much-anticipated sequels to the best video game classics. Indie games are also expected to be on the rise in 2022 and live service games and PC games with several Crysis-tier types of graphics pushers, which means that the games will become even more convenient to buy and easier to access than ever before.
Elden Ring, Stalker 2, Redfall, and Baldur's Gate 3 are just a few of the highest anticipated games we cannot wait to play in 2022. In the meanwhile, games like Booming Bananas from the guys at Booming Games, Play'n GO's Book of Dead, or NetEnt's Starbust will continue to remain some of the most popular and accessed casino games online.