The casino industry in Canada Online vs land-based
Did you know that gambling in Canadian territories predates the European settlers, as there are documented cases of sticks and bones used by the indigenous population to play a game named Slahal? It is safe to say that Canadians love to bet. And it has been like that always, but even more so since the 2000s when online casinos became popular.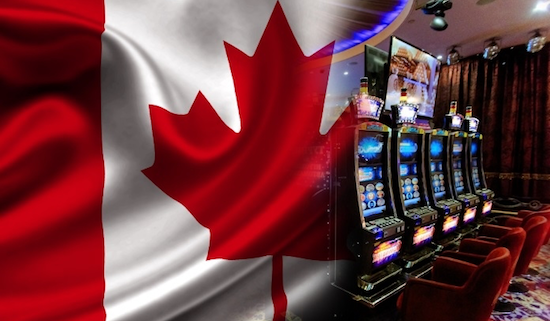 Canada has benefited from its liberal gambling legislation, a hub for several online gambling operators, especially online gambling. Thanks to this liberty in the gambling laws, Canada and the Canadian gambling industry are now one of the world's leaders in the gambling business.
Apart from the land-based casinos, most of which are situated in British Columbia and Ontario, Canada also shines with impressive online gambling jurisdictions. Just outside Montreal is Kahnawake, where the Kahnawake Gaming Commission (KGC) is hosted. KGC is the responsible party for all the licences in Canada for online casinos, poker and sports betting sites.
Recent studies in Canada show that more than half of the Canadian citizens visit a land-based casino more than once a year, with 20% visiting at least once per month. It is estimated that at least 75% of adult Canadians engage in gambling, which equals a whopping 30 million people. Both land-based and online, the Canadian betting industry creates more than 135,000 full-time jobs and generates over 15 billion dollars per year.
The market size of the gambling sector has been steadily increasing since 2016, reaching its peak in 2019. Due to the COVID-19 pandemic, however, the revenue has dropped to 14 billion dollars. This is based primarily on the fact that land-based casinos have lower payout percentages and higher net winnings than online casinos.
Does that mean online casinos are better?
No, it doesn't. As much as we love online casinos (and trust us, PrivateCasinos loves them for their convenience), there are other things to be considered. Many players would still prefer to go to a land-based casino as they're worried about their personal and financial data security; they want to have human to human contact or just because of the luxury and glamour the land-based casinos evoke.
But Canadian online casinos sites are believed to be the future of gambling. Advances in technology have put Canada in 8th place worldwide in online gambling. Land-based casinos are becoming less popular, with a 24% decrease in land-based revenues because of that increased popularity. On top of that, the COVID-19 pandemic is making punters worldwide transition to online casinos, and Canadians are no different.
This shift, however, started long before the virus. With only a device and an Internet connection needed to play, conditions have made online gambling accessible to almost everyone.
There is a wide array of video casinos available online for players who miss the feeling of a physical casino, its glamorous style, and its luxurious appearance. They offer you the opportunity to interact with a live dealer through live casino games.