Xenoblade Chronicles 3 Direct Announced for 6/22
Its that time of the year when everyone expects a Nintendo Direct. Though, we didn't get one during Not-E3. And now…Nintendo has announced a Nintendo Direct. Its just not the one we were all expecting. Check out the details and our thoughts on this announcement below.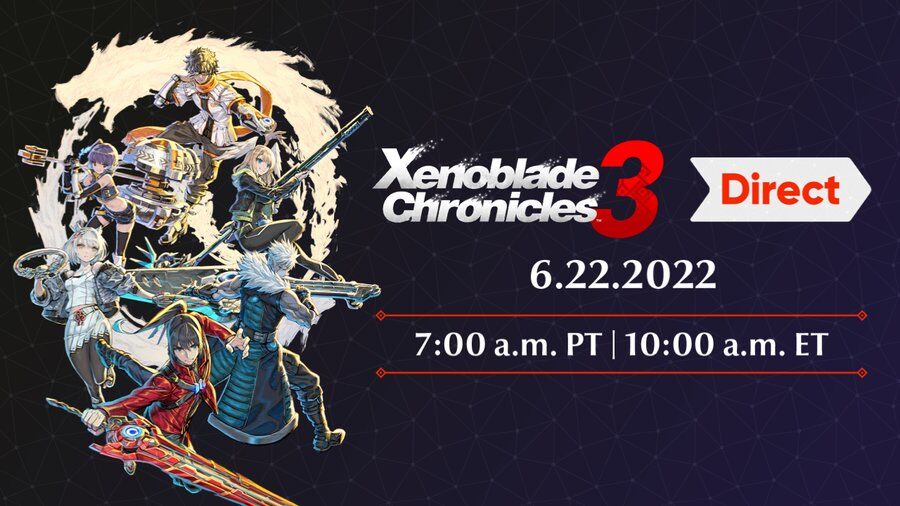 A Xenoblade Chronicles 3 Direct was announced for 6/22. This Wednesday. It will be about 20 minutes long. It will air at 9am central time.
What new things could be shown during the Direct? We haven't seen too much of towns in Xenoblade Chronicles 3, so hopefully that'll be shown off along with more of the game's story. We have seen plenty of Xenoblade Chronicles 3's battle system, though we will likely see some more. Perhaps there will be some surprises too.
Of course, this Direct is not at all the one everyone thought we would be getting. Will we still see a regular Nintendo Direct after this? Hmm. Its starting to seem unlikely. Maybe they won't do one till next month. We'll eventually need to know whats coming the rest of the year though.
For now, it seems like Nintendo wants to focus on game's that are coming soon. We will definitely be watching the Xenoblade Chronicles 3 Direct on Wednesday and have our thoughts on it then. Stay tuned to GamesReviews.com for more on this game and Nintendo in general!