What's new in Minecraft 2022?
The developers from Mojang Studios have implemented the best game features in Minecraft 2022. Players will meet both friendly and dangerous creatures among the mobs.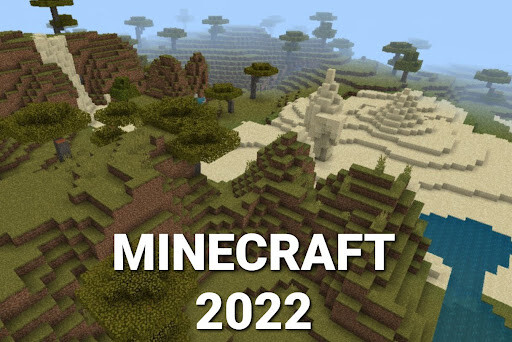 Some of them have lived in the game world since Minecraft PE 1.18.32. Users will also be able to travel on water and study the properties of new blocks.
Biomes
There are many beautiful places in Minecraft 2022, some of which are not only picturesque but also dangerous. Players will be able to get acquainted with the local vegetation and mobs.
Mangrove Swamp
It is the most beautiful territory of the game. This place looks perfect with no additional shaders for Minecraft Pocket Edition. The Mojang developers planted these places with mangrove trees, and they serve as an excellent source of construction materials.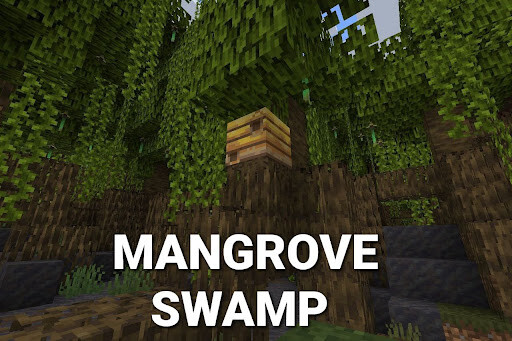 Minecraft 2022 players can also find mud in the swamps, which can become bricks.
Ancient City
It is an interesting structure of the Deep Dark biome. Steve can unexpectedly find a chest among the gray blocks and dangerous mobs. It will contain various items for survival.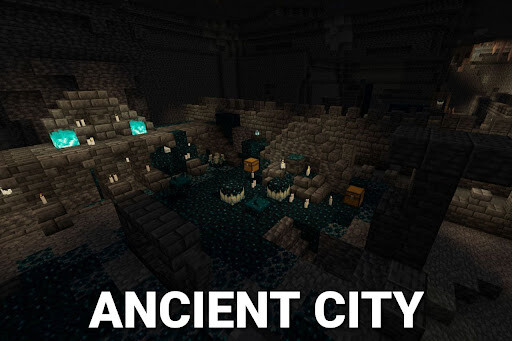 By the way, Ancient City in Minecraft 2022 is a place where Warden lives.
Mobs
Exploring the Deep Dark territories, players will probably meet Warden. This scary creature appears in the game world since Minecraft 1.19.0 and can hear every sound but is blind. So if you want to sneak past it unnoticed, do not make loud noises.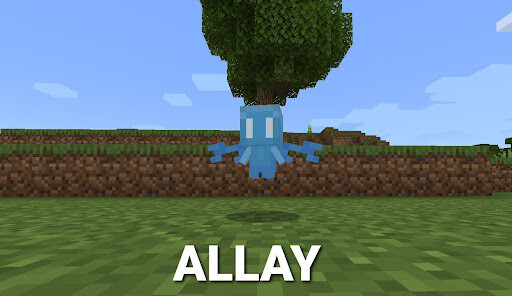 Allay is another new mob in Minecraft 2022. This creature is a great helper for finding the right items. It can also dance sweetly to the music.
Other inhabitants of the pixel world are frogs. In addition to the fact that they jump and croak funny, mobs can share a froglight. These are beautiful blocks that emit a multicolored glow. Steve can feed the frogs and watch them grow and reproduce.
Blocks and Items
There are many opportunities for travel in Minecraft 2022. For example, Steve can create a boat with a chest and sit on it with all his luggage.
To get a goat horn, you need to catch a goat in the mountains and make it collide with a solid object.

Glowing sculk blocks have unusual functions. For example, the catalyst can collect the experience of mobs after their death. The shrieker will be an alarm system for the home.
Mud blocks are one more recourse for building. Dried mud in MCPE turns into bricks and thus becomes a durable material.
Download Minecraft Bedrock Edition 2022
Free APK: https://mcpedl.org/downloading/