Playstation Showcase Recap
With E3 dead and gone at this point, we have been waiting for the big three to pull back the curtain and let us know what they have up their sleeves for the rest of 2023 and beyond. Last night Sony showcased over 30 titles and announcements giving players a roadmap of what is to come both exclusive to Sony and not.

On the hardware side of things, they showcased the new Project Q, which while isn't a Vita comeback is more akin to a Wii U gamepad in theory. Details are incredibly sparse just now, but what we do know is that Project Q will have an eight-inch HD display, all the buttons of a regular DualSense controller, and will be able to play games installed on a PS5 over a WiFi connection. Although we don't have a specific launch date or price, SIE CEO and President Jim Ryan did say during the Project Q reveal that the device will be coming "later this year", which means sometime in 2023.

They also announce a pair of official PS5 earbuds. No price or release date have been announced as of yet, but one would imagine this would pair nicely with Project Q so I would expect them to launch at the same time. Touted as the first ever PlayStation earbuds and set to bring "next generation audio immersion to PS5 and PC", the buds carry the signature swish of the PS5's design language, with a crisp white outer chassis and a bulb design to fit into the inner ear. Housed in a slick charging case shaped in a pouch style, they're certainly impressive to look at. There's plenty of tech under the hood, though. With Jim Ryan stating that the buds will offer a low latency connection (2.4GHz to you and me) and lossless audio, the PS5 earbuds look set to keep up with the rest of the competition.
Onto a bunch of PSVR2 announcements:
Beat Saber launches on PS VR2 today with new Queen Music Pack
First PS VR2 footage for Resident Evil 4 VR Mode revealed
First look at Arizona Sunshine 2 revealed, launches on PS VR2 this year
New gameplay details revealed for Crossfire: Sierra Squad, coming to PS VR2
Five Nights at Freddy's: Help Wanted 2 – hiring again on PS VR2
Immersive PS VR2 action-shooter, Synapse, launches on July 4
Then onto the exciting announcements:
Discover the origin story of iconic military operative Snake and begin to unravel the plot of the legendary Metal Gear series. Metal Gear Solid Delta: Snake Eater brings unprecedented new graphics, immersive stealth action gameplay and sounds to its riveting story as players once again return to the world of Metal Gear. A cinematic trailer was only shown, while I am excited for this for sure, I am also reminded that Kojima has nothing to do with these and it makes me wonder if it can still hold the same magic it did without him. Only time will tell but it was awesome to see Snake peer out at us through the screen once again.
Bungie showed off Destiny 2: The Final Shape, which will serve as the epic conclusion of the decade-long Light and Darkness Saga. A brief teaser trailer was shown, culminating in a surprise cameo from popular character Cayde-6, the Hunter Vanguard who met his match during the events of Destiny 2: Forsaken in 2018. Cayde will be played by actor Nathan Fillion, who Bungie announced is reprising the role. Destiny fans will have their next chance to learn more about The Final Shape expansion during the upcoming Destiny 2 Showcase, a livestreamed event which will be broadcast on August 22 on Bungie channels. Along side this they have also revealed their first original game in over a decade called Marathon which is a PVP extraction shooter game.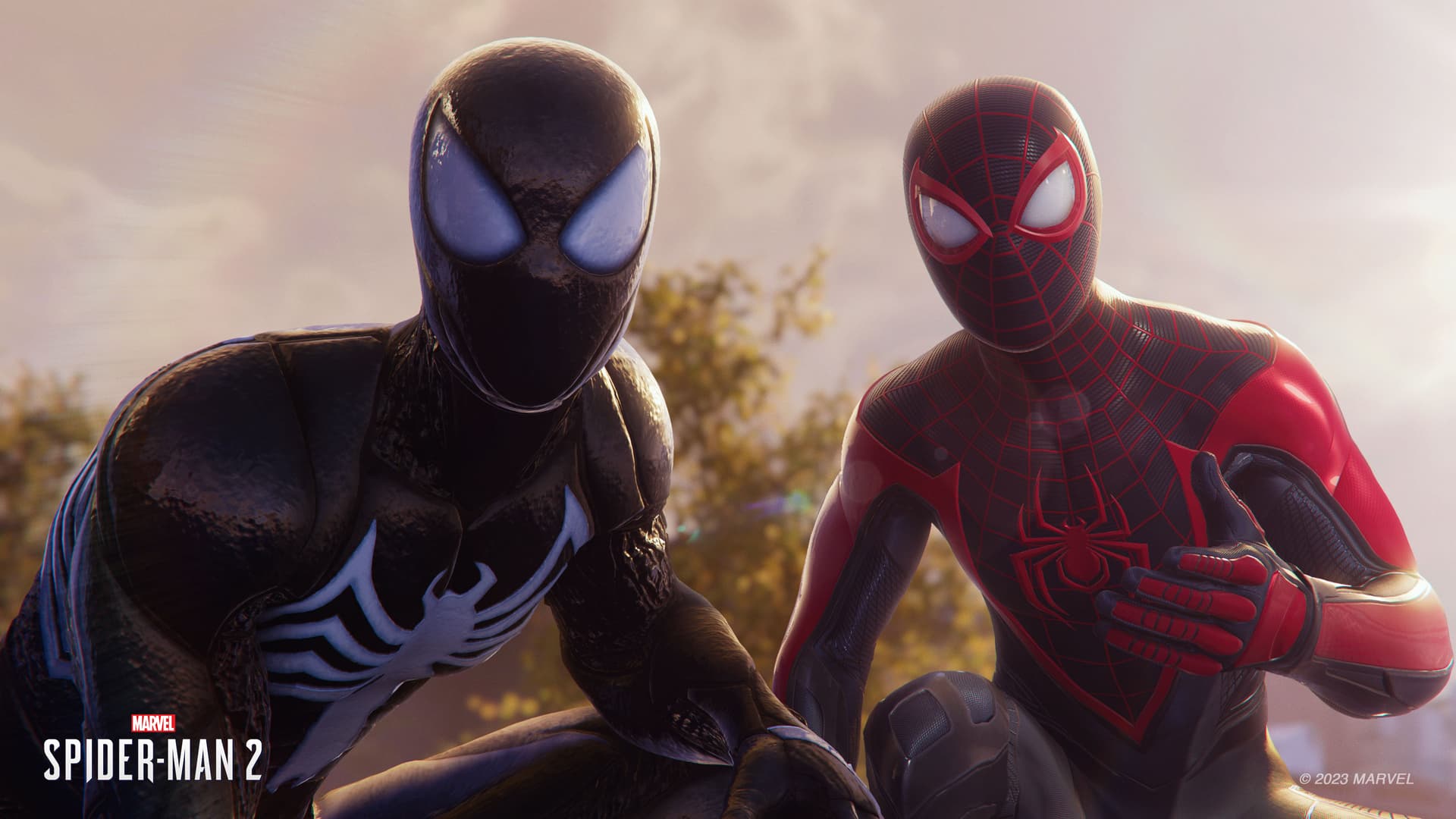 We got our first gameplay look at Spider-Man 2 which looks phenominal as we get a look at the symbiote Peter Parker with new abilities, Miles also with some new abilities in tow and a look at our villian Kraven the Hunter.
Introducing Fairgame$, a competitive heist experience coming to PS5 and PC – This one seemed pretty cool and I am definitely excited to see more of this one. Basically its a futuristic robbery game where you steal from the UBER rich to rebalance the scales of society.
Helldivers 2 drops on PlayStation 5 later this year
Introducing Concord—a new PVP multiplayer FPS from Firewalk Studios coming to PS5 and PC

Alan Wake 2 launches on PS5 October 17 – I am VERY excited for this one. It was great seeing Alan Wake come back in the remaster and in CONTROL as well. So I am 100% ready for the next outing, luckily we don't have long to wait.
First Assassin's Creed Mirage gameplay revealed, launches October 12. This one also looked very cool, sure we might have known about this for awhile but still cool to see in action. After playing Valhalla for so long, it's nice to revisit and not have a viking setting again.
The first trailer for Dragon's Dogma 2, Capcom's upcoming action-RPG was shown, interesting to see what they do with this title this time around. I think it may fair better in sales if it's away from a release of Dragon Age or Elder Scrolls for sure.
Final Fantasy XVI launch trailer, Salvation, revealed
Foamstars, a fresh new party shooter revealed for PS5 and PS4 – So you want to play Splatoon but you don't want to play on the switch? This game looks to be alot of fun albeit a blatant rip off!