Minecraft Day is May 17th, and The LEGO Group Has New Sets!
If you've been following along with the site over the past year, you know we have done a ton of LEGO reviews! One of the few franchises we haven't really touched on in a long while is Minecraft, and we hope to change that tomorrow in light of Minecraft Day! Let's see what new sets are coming from The LEGO Group.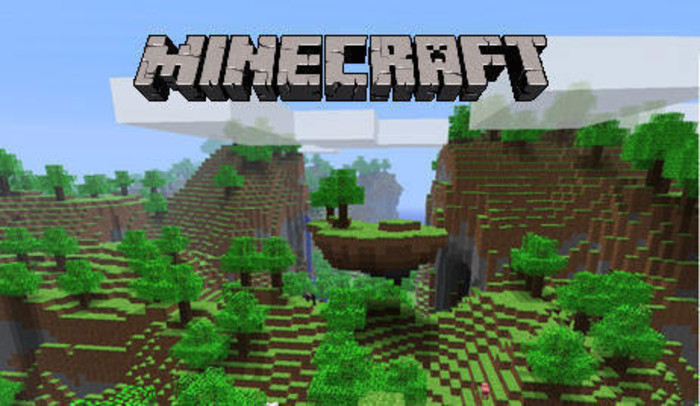 What we love about Minecraft LEGO is how well it is priced. While there are huge sets that cost a bit of money, there are also dozens of inexpensive options for those who want a little LEGO Minecraft in their lives. We highlight a few sets we are excited about, and most are very affordable!
The Mushroom House
While a pretty small set, it only comes in at 24.99 CAD and there is quite a bit to get excited about with this set. Not only are you getting a little house to play with, but the set also includes a character, a skeleton, and an animal. So many figures in one small set is not as common as you might like, but it does make this set one that can be played by multiple people at one time. So often, sets in the sub 29.99 space only come with one character – you get three here, and we think that is fantastic!

The Creeper Ambush
Even cheaper than 24.99 CAD is 13.99 USD, and again I am so impressed with how much is included in this set. Again, a character is part of the set – as most Minecraft sets do include at least one – but you also get a Creeper, a pig, and a duck. Although I probably wouldn't purchase this set on its own, this is a fantastic additional set to your Minecraft collection.

The Guardian Battle
Another set I'm looking forward too is a bit more expensive, but also provides a bit more in terms of pieces and playability. The Guardian Battle comes in at 34.99 and is the most expensive set on this list. This set, which is based in an underwater area – includes 3 different sized guardians, a few axolotls, and a character to play with. This is a really great substitute set to other Minecraft sets, as not many are based in underwater settings. For those looking for something different than the standard Minecraft LEGO set, this is the ideal purchase from the list!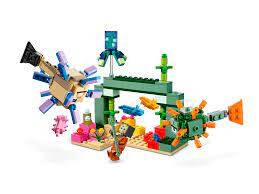 There are so many other sets available to buy, so check out your local retailer tomorrow, May 17th, more Minecraft Day!