Licenced Board Games Matter
I have a decade-long history of playing and buying board games, and while I love unique game experiences that create their own world and rules, I like licensed games just as much. Recently, I've become infatuated with games that include miniatures, and my first big dive into that gaming genre has been with Lord of the Rings: Journey's in Middle Earth.

To be honest, miniatures games have always intrigued me, but I've never pulled the trigger because of the cost. As GamesReviews moved further and further into the board game space, I knew at some point I would need to take a dive and review a miniatures board game.
A few hundred dollars later, and I had the entire Journey's in Middle Earth collection sitting on my board game table, ready to be played. Since that moment, I have played over 20 hours of the game, and just began another campaign that will take another 15-20 hours. I absolutely love the mechanics of this game, and the money spent getting to the table has been well worth every penny.
Here's the thing – I'm not sure I would have take a deep dive on a miniatures game if it hadn't been licensed. In recent discussions with some board game publishers, I've learned that I will get the opportunity to review one of the biggest miniature board games available on the market. If I'm being honest, I'm not 100% sure I would have said yes if I hadn't at least tried a miniatures game before. And I wouldn't have tried a miniatures game if it hadn't been a licensed one.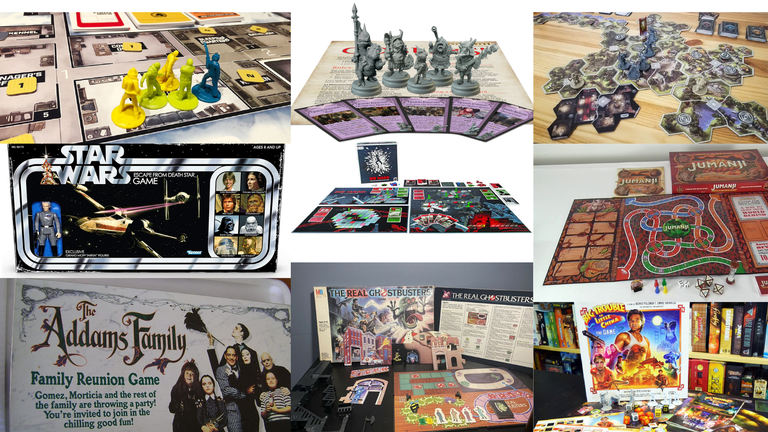 I absolutely love Lord of the Rings, and my passion for that franchise brought about a brand new passion for miniatures board games. If it hadn't been for Lord of the Rings, I probably wouldn't have purchased a miniatures game.
They are expensive. Now I cannot wait for more miniatures games. I'm on the lookout for Star Wars Imperial Assault, and all of the extras for that as well. I might sink a lot of money into this, but it will be 100% worth it. I love these games. My family loves these games. And they will all see lots of time on the table.