3 things to know before playing live casino games
Live casino games have become one of the most popular genres in the online casino world. Only live games can recreate the atmosphere of being in a real casino where players play against professional dealers and with real cards. In this article, we will explain how live casinos work and how to play.

1. How live casino games work
If you like to gamble online, you probably hit the table games now and then. Classic table games such as blackjack, roulette and baccarat have been available in online casinos for decades. But instead of playing against a computer, live casino games let you go head to head against a professional dealer in an authentic casino setting.
Live tables are equipped with HD cameras which live stream the action directly to your screen. With almost no delay, you can place your bets and choose your next action in real-time. The games are played with real dealers, cards and roulette wheels, and you can chat with the dealer and the other players as you play. There's no doubt that live casino games offer the most immersive casino experience on the internet.
2. What to play in a live casino
Most live casino games are made by third-party game providers. The two leading providers are Evolution Gaming and NetEnt Live, both of which you can find at TeleVega live casino. Whether you prefer classic table games such as baccarat and roulette or love to play poker, most live casinos have a wide variety of games. Here are some of the most popular live casino game types:
Roulette: Roulette is the most iconic casino game of all time. The roulette wheel has 36 numbers plus one or two zeros, and players place chips on where they think the ball will land.
Blackjack: Every live casino features numerous blackjack tables. The player starts the round with two cards, and the goal is to beat the dealer by getting a higher score. The best possible score is 21.
Baccarat: Baccarat, also known as Punto Banco, is a classic card game that is very easy to play. Players bet on whether the banker or the player will get closest to nine, or if it will end in a tie.
Poker: Poker is traditionally played against other players, but there are several casino poker games as well. The most common variants are casino hold'em, Texas hold'em and three card poker.
Game shows: Evolution Gaming is the biggest live casino provider on the market, and they have released several game shows in recent years. The most popular game shows are Monopoly Live, Dream Catcher and Deal or No Deal.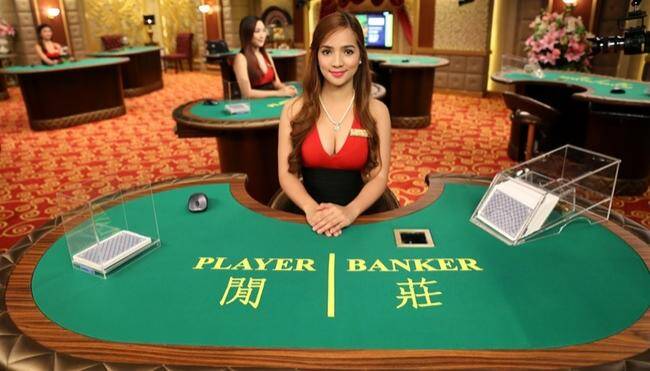 3. How to play live games
It is easy to play live casino games. All you need is a PC or mobile device, an internet connection and an account at an online casino. Once you have an account, simply visit the live casino and open the game you wish to play. Keep in mind that some games, such as blackjack and casino hold'em, have a limited number of seats per table. Since you only have a few seconds to act before the round begins, you should also make sure that you have a stable internet connection before you play. Experience the real thrill of gambling with live casino games!