Super Lucky's Tale: Gilly Island DLC
If you've never played Super Lucky's Tale you are definitely missing out. Despite a few hiccups that have plagued platforming titles since the beginning of time, Super Lucky's Tale is a charming adventure platform title that will have you scurrining across four world, collecting coins and clovers, defeating bosses, and bringing peace to the land. For 4.99, owners of Super Lucky's Tale can grab a 5th world, with roughly 3-4 hours of gameplay. While nothing new mechanically is added to the experience, the new character and world are definitely wroth the 5 bucks you are likely to throw down.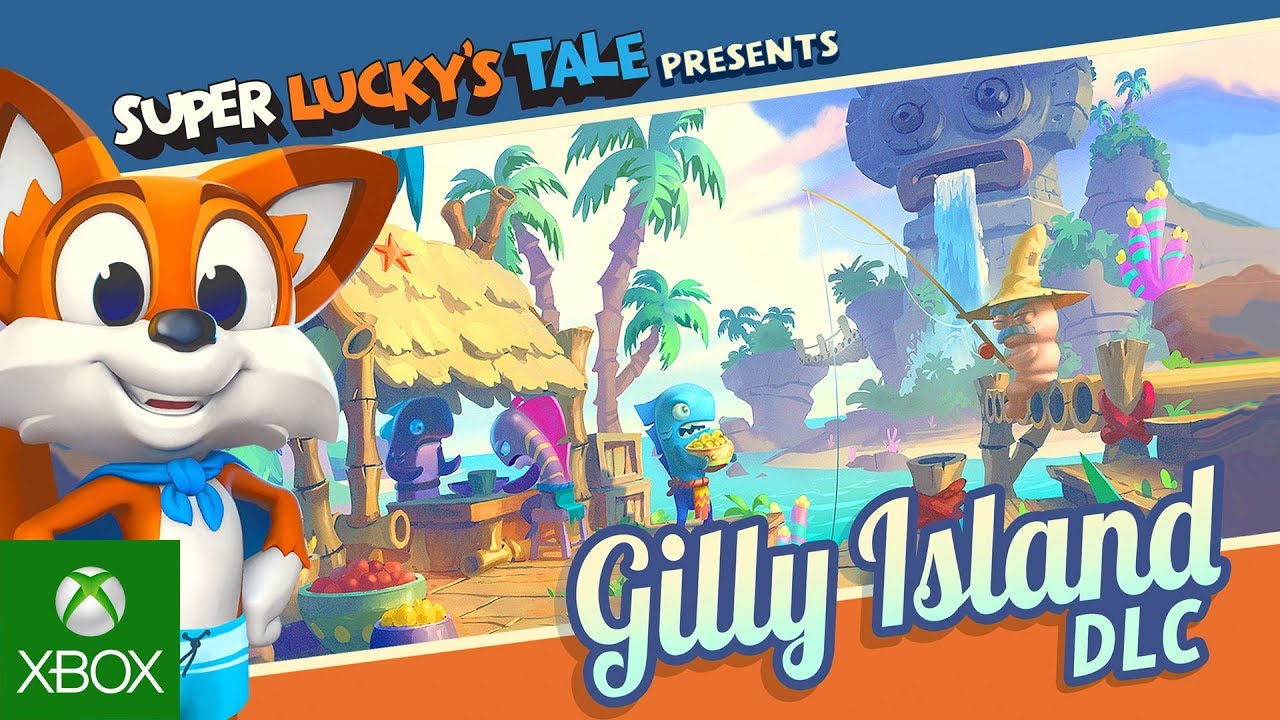 All the Same, But New
Mechanically, Super Lucky's Tale: Gilly Island is no different from the rest of the experience. All your button presses perform the same actions, you'll be collecting the same items in each and every level, obtaining clovers in the exact same way. What is different, however, is a host of new characters and a tropical paradise to run around in. The 'story' of Gilly Island is that pop star cat Meowmalade has descended on the island, boom boxes and all, and her music is annoying the local residents. It is up to Lucky to destroy the speakers and audio equipment, fight a few bosses, and bring peace back to the island once and for all.
During my initial play through of Super Lucky's Tale in 4K, I noted that things got a bit boring by the time I reached the 4th and final world. Everything began to blend together, giving me a vary bland experience. Coming back a few months later to tackle just one world was actually refreshing, and the frustrations that set in after hours upon hours of playing the original title were no where to be found. Gilly Island is a clean, fairly quick experience that is easily wroth the 4.99 that Xbox is charging. And like the original, if you get to play the game in glorious 4K via the Xbox One X, you are in for a real treat!
Free To Play Games:
Like what we are doing? Support our writers and website.Thanks!