Elder Scrolls Online: Imperial City DLC Review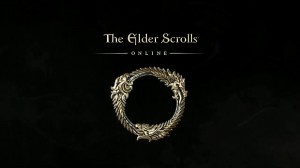 A few months ago we posted our review for the Elder Scrolls Online for Xbox One. We really, really liked it! Even with the various issues that were present at the time, Bethesda still delivered an excellent, Skyrim like experience on Xbox One. And as an Elder Scrolls fan, that was all I could ask for. Bethesda recently launched its first large DLC pack entitled The Imperial City. For fans of Oblivion, the city layout and various areas may feel slightly familiar, although we are dealing with a different time period in the Cyrodiil timeline. The city you will visit is long before the time period in Oblivion. The city is currently in ruins and overrun by Daedra, Players will enter the city via one of three entrances, all of lead through the city sewers – again, this will feel familiar to Oblivion fans – and into the city.
Gaining access to the city can take some work, and having a higher level character wouldn't hurt. Remember that Cyrodiil is the Elder Scrolls Online Players versus Player area, which means you will need to travel from your teams fortress – dependent on which race you choose at the beginning – to the city itself. Be prepared to fight! Once inside the city, however, players will find lots of new content. There are two new dungeons to explore, the City Sewers and the White-Gold Tower, along with new quest. While these quests do not take very long to complete, it is an added bonus.
Bethesda has also introduced a new type of currency, Tel Var Stones. This new currency is obtained by defeating monsters within the Imperial sewers and by defeating other, human players within the city. The more Tel Var Stones in your inventory, the better multiplier you will get. 100 stones gets you 2x, 1000 for 3x, and 10,000 for 4x. This new currency can be used to buy all new sets of armour.
Although it is not a requirement, I strongly suggest tackling this DLC with veteran rank and with friends. Traveling solo through the Imperial City – while doable – is ill advised as you never know what you might encounter. Most enemies and boss fights are not what you typically find aimlessly wandering around the rest of the game. If you are looking for more Elder Scrolls Online content, we strongly recommend the Imperial City DLC. While this DLC is geared at the hard core ESO player (lets face it, a lot of players have barely scratched the surface on the disc content), even someone looking for something different will find something to love here.