Pokemon Trading Card Game Online coming to iPad in 2014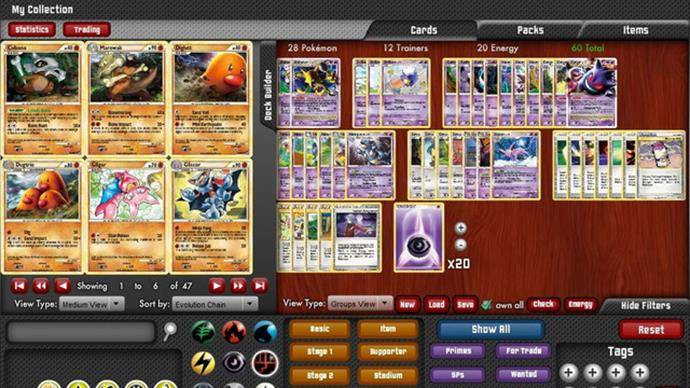 It has been suggested by fans and shareholders for years. It has been rumored from many major media outlets. It has been teased by Nintendo brass themselves in January. And now it is official: it's not Mario, but Nintendo is bringing arguably their second largest franchise to iPad in 2014, and I for one could not be more excited.
I'm not a fan of free-to-play titles, and this game does seem to be leaning this way. However, I love Pokemon and have collected physical cards for many years. So while I doubt this would be something I will spend money on, the 'free' aspect of the game does intrigue me.
Whether this has been in the works for a long time, or if it is trying to steal some of the success of Blizzards Hearthstones, Nintendo is sure to have a mega hit on their hands. The Pokemon Trading Card Game Online is already available on PC and Mac, and Polygon expects this to simply be a port of what is already available on the other platforms.
I still feel the likelihood of seeing Super Mario on smartphones and tablets is highly unlikely; however, the success of this title could be what Nintendo investors need to prove to the Nintendo brass that developing for smartphones is a wise idea.
Don't worry though. When Nintendo announced plans to do something on smartphones and tablets in January, Iwata assured the press that this did not mean the end of Nintendo games on the consoles. However, it is a welcome step that should be enjoyed by both Nintendo and Pokemon fans. Only time will tell how Nintendo will implement a payment structure into this game.