Is Half Minute Hero 2 Coming to Vita?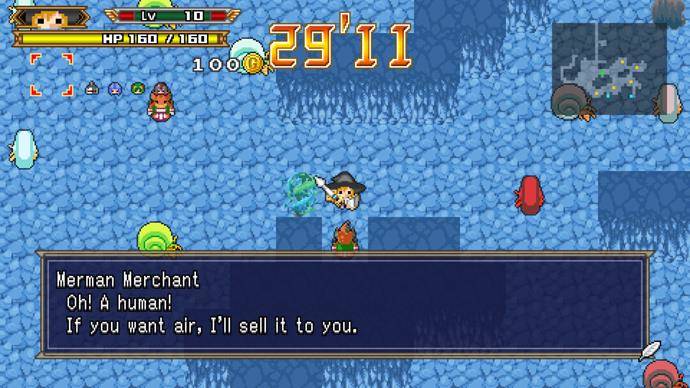 A rather hint-laden Twitter conversation involving Sony's Shahid Kamal Ahmad seems to hint at the release of Half Minute Hero 2 on Vita. Is it too obvious a connection to make, or have they just been a little careless in their implication?
Half Minute Hero: The Second Coming, the sequel to the popular PSP/PC title Half Minute Hero, was released on Steam earlier this year to mostly positive reaction. The PC version is actually a PSP port of the Japanese version of the game, released in 2011, so it makes sense that it could easily end up on Vita. Until today (and maybe not even then), there's been no official mention of it, but that might be about to change.
Shahid posted to Twitter a few days ago, saying that he was hinting towards a future game:
I haven't teased you in ages, but today Spencer pitched a game for Vita and I said yes in about 30 seconds. You're going to like it. 🙂
Ok, it's a pretty obvious hint if it turns out to be in reference to Half Minute Hero: The Second Coming, but there's more. Holly Bennett, community manager for PlayStation UK replied to Shahid's tweet:
Spencer is my hero 😀
Shahid:
you know what he pitched me right? 😉
Holly:
haha yeah, he did call me to tell me as he knew how unbelievably excited I would be 😀
So if it's not Half Minute Hero, it's something – but what?