Sony Conference – Our Verdict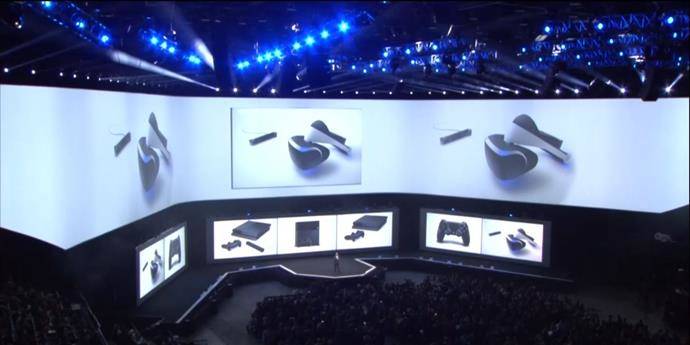 Sony had to finish up the set of conferences last night and therefore had the most to prove. With talk of Uncharted 4 and The Last Guardian pre-E3, could they ever manage to live up to the hype? Our editors give their final verdict.
Mat Growcott
Grim Fandango. End of discussion. Oh, and Uncharted 4 looked awesome.
Allison Hill
Sony's conference was jam packed with content. There were many franchises that we are excited to go back to like Little Big Planet 3, Uncharted 4, Metal Gear Solid V, and Farcry 4, but also new IPs such as Let It Die, ABZU, and Bloodborne. There were also exciting news about Playstation Now, Playstation TV, Project Morpheus, and the ability to upload videos directly to YouTube. Overall it was a very exciting show! Oh, and let's not forget the remastering of Grim Fandango. That's huge! It's hard to say if I liked Sony's conference better than Microsoft's or not. They both had tons of content and I can't wait to dig in to a lot of it later this year!
Rob Heek
Sony showed up with a good line up of games.
There seemed to be a lot of monster killing, zombie shooting.
Destiny got some gameplay and Little Big Planet 3 got announced.
They talked a lot about hardware and new features, Playstation Now and Playstation TV for example. 
I think they could have focused a little bit more on games, but in the end it was a solid conference.
Although I'm not overwhelmed by what has been shown.
John Clements
One thing is for certain after the Sony E3 press conference. The Playstation Vita is done. I really wanted Sony to give me a reason to buy one, and the bottom line was that they just don't know how to make people want it. They have tried everything from bundles, to gimmicks like off TV play, and peripherals like Playstation TV. They even removed the magnificent OLED screen to a more palpable LCD option to control the price. The main issue is that there just aren't any games. Hopefully Sony can turn the Vita around but after seeing this year's conference, I am seriously losing faith. There was so much packed into the Sony conference that many of the games announced will be over looked due to the 20+ minutes of extremely dry numbers talk and TV show announcements. Little Big Planet 3 was announced with a Nintendo esq 4 player co-op. "Project Beast" was revealed as Bloodborne as well as the Dead Island 2 announcement. There were some let downs like the absence of Team Ico's The Last Guardian, The Final Fantasy VII re…uh never mind, and where was Team Ninja's game? The show stopper though was Uncharted 4, and it was enough to satisfy Ps4 users for the time being. It's coming and it's going to be amazing. We now just have to be patient.