Bayonetta 2 Comes with the First Game Free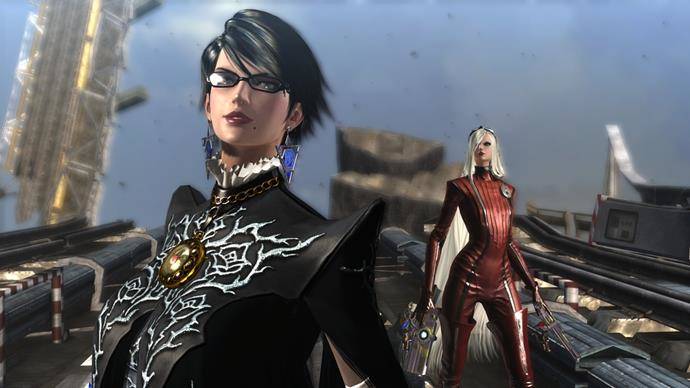 Subtly isn't Bayonetta's strong point, although one of the main announcements of Nintendo's E3 presentation involved her and has largely gone unnoticed in the conversations about The Legend of Zelda Wii U and Yoshi's Wooly World. When you buy Bayonetta 2 on Wii U, the first game (originally published by SEGA) will be included at no extra cost.
It was one of the common complaints about the fact that Bayonetta 2 would be Nintendo-exclusive: "…but the original was never even ON a Nintendo console." It was a bad argument that basically tried to dismiss Nintendo's role in Bayonetta 2's existence as a major inconvenience to any "true" gamers. The developers heard this complaint and, obviously, agreed that it'd be nice to make sure everybody is on the same page when they begin to play the Witchy sequel later this year.
Not only that, but it'll include a few Nintendo-exclusive extras, including costumes based on a few famous faces. Bayonetta will be able to dress up as Princess Peach, Link and Samus Aran, and each will have their very own familiar moves. More than that, there'll be other changes as well (including Bowser's foot coming through the portal for one of Bayonetta's moves).
All in all, a fantastic move on the part of the devs, and one that's definitely going to pay off among the new Wii U owners lured in by Mario Kart 8.
Bayonetta 2 will be available to purchase some time in October, although no specific release date has been given.