Borderlands: The Pre-Sequel in Development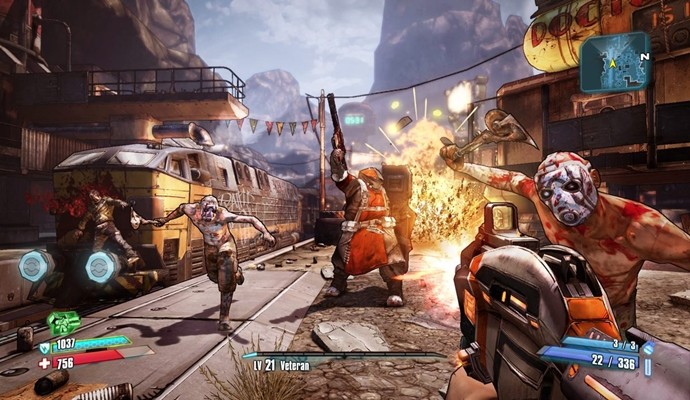 It was only a month ago that Randy Pitchford said his studio wasn't working on a new Borderlands title and that hiding work on new titles was pointless, and here we are. Although it's true that Gearbox aren't directly working on Borderlands: The Pre-Sequel, a new game set between Borderlands and Borderlands 2, 2K Australia apparently are.
The new game will showcase the rise of Handsome Jack, then a hacker called John. You'll play as one of his four lieutenants, Athena The Gladiator, Wilhelm The Enforcer, Nisha The Lawbringer and Fragtrap. Some of those names are likely familiar, especially if you've played each game and all the DLC. Fragtrap is something new, a weaponized Claptrap robot.
The Pre-Sequel will take place on Pandora's moon, Elpis, which will offer new ideas like cryo-effect weapons and lower gravity. GamePointsNow has released some extra information including that Oxygen will play a big role, and that you'll have to loot as much as you can in order to survive. 
GamePointsNow also claims The Pre-Sequel will be a 360, PS3, PC exclusive and that there's no new-gen version in development. It seems legit, although hopefully that's something 2K change their minds about between now and the supposed reveal at PAX.