Mario Party: Star Rush Comes Out This Week
Mario Party: Star Rush is the newest game in Nintendo's Mario Party franchise. The game is coming to the 3DS eshop and retail stores soon. In fact, the gaming is coming this week! Check out my thoughts on the game and the latest trailer.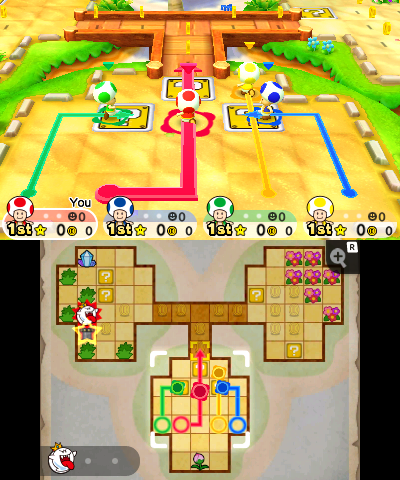 Mario Party: Star Rush is coming to the 3DS this Friday, November 4th. The 3DS had one previous Mario Party, Island Tour. Star Rush looks to include even better graphics, quicker movement in the board game, and some new modes to play! And as always, there looks to be a lot of mini-games included. Star Rush will have support for Nintendo's amiibo figures too!
Speaking of which, take a look at this recent trailer from Nintendo about Mario Party: Star Rush amiibo support:
It looks like amiibo figures will be helpful if you don't have more then one or two people playing the game. Adding amiibo characters to your team could make this game even better. Well, of course, it'll really depend on how smart the characters turn out to be! Still, this is a neat addition to the Mario Party franchise.
What do you think of Mario Party: Star Rush? Will you be picking it up this week? Let us know in the comments!