The Ultimate Guide on How to Win at Australian Casino Games
If you want to win real money at an online casino, then you need to know how to play the games. While there are many different casino games available, some are better suited for winning real money than others.


Everyone knows that the most popular online casino game in Australia is online pokies. While no one will argue that they are a fun and entertaining casino game… But are they really the best choice for winning real money? In this guide, we'll show you how to choose the best games at an online casino when you are gambling for real.
Choose a casino game wisely
The best way to increase your chances of winning is to choose the right game and play it intelligently.
Many players would think that the best game to play for real money is online slots. They are easy to understand and don't require any special skills or knowledge to play. Plus, there are many different online slots games to choose from, so you can find one that suits your interests and playing style. However, pokies online are the worst choice in terms of the House Edge – it tends to be much higher than at table games. Additionally, online slots are a pure game of chance requiring close-to-zero skills. It means that it is hard to influence the flow of the game and improve the results.
A great game for winning real money at a casino online is Blackjack. Blackjack is a classic casino game that is popular among Australian players. While Blackjack does require some strategy and knowledge, it's still relatively easy to learn and can be played for low stakes.
Another valid choice is Craps. It is a dice game whose objective is to roll the dice and bet on the outcome of the roll. Craps is a fast-paced game and can be a lot of fun. Plus, there are certain types of bets that have the lowest House Edge in the whole casino.
But actually, there is no one-size-fits-all answer. The best game to play and win depends on your personal preferences and goals. If you're looking for a fast-paced game with the potential for big payouts, slots may be the best choice. If you're more interested in strategic gameplay and long-term success, table games like blackjack or poker may be more your style. Ultimately, the best game to play and win is the one that you enjoy the most and that gives you the best chance of success. So take some time to explore different games and find the one that's right for you.
Know what you are doing
While there is no surefire way to win at casino games, there are some strategies that can help you improve your chances of winning.
For instance, if you're playing slots, it's generally best to stick to machines with lower jackpots since they're more likely to pay out.
Similarly, if you're playing blackjack, you should always try to split pairs of Aces or 8s since it gives you a better chance of coming out ahead.
And you should definitely know what you are doing if you opt for Poker. Video poker machines are based on five-card draw poker, but they allow you to play against the house instead of other players.
Play for free before playing for real money
Free online casino games are a great way to learn about the different types of gambling options without risking any money. It is also a good way to learn the rules and practice your skills and strategies before you play for real money.
Practice makes perfect. The more you play, the better your chances of winning (and the more fun you'll have in the process)!
Stay in control of the gambling budget
Gambling is a form of entertainment that costs money. That is why it is important to set and stick to a budget when gambling. One way to do this is to only bring a certain amount of cash with you to the casino. Once that cash is gone, you can walk away and enjoy the other amenities that the casino has to offer without spending any more money. Another way to stick to your budget is to set a loss limit. This is the amount of money that you are willing to lose before walking away from the table or slot machine.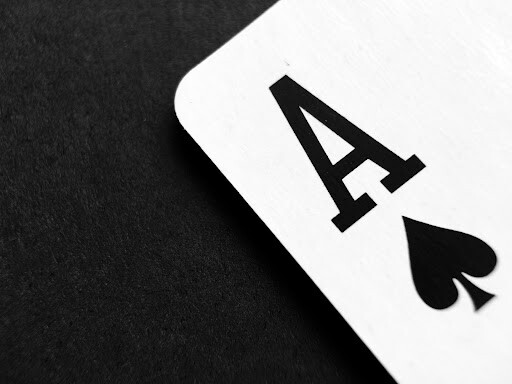 The same goes for online gambling: have a limit and try not to pay for casino games with a credit card.
Choose a reliable casino
First and foremost, you should know that the best online casino is legitimate and has a good reputation. There are a few ways to research this. You can start by reading online reviews of the real money casino. Make sure to read both positive and negative reviews to get a well-rounded idea of what other players have experienced.
You should also make sure that the casino is licensed by a regulatory body such as the Malta Gaming Authority or the UK Gambling Commission. This ensures that the casino is subject to strict quality control and that it adheres to fair gaming practices.
The Final Word
To sum up, we'd like to say that whether you're looking to gamble at a real money casino or just hoping to win some fun prizes, there are a few things you can do to improve your chances of success. First, it's important to choose the right casino. Look for one that offers the games you're interested in playing and that has a good reputation. Once you've found the best online casino Australia that you can trust, take some time to learn the games before you start gambling. Many online casinos offering online pokies and classic table games include free demo versions of all the titles in the collection. Take the chance and play them for free! Read up on the rules and practice playing for free so you're familiar with the gameplay.
Ultimately, the best casino game to play and win depends on your goals and preferences. If you're just looking for a fun diversion, then any game will do. But if you're hoping to actually make some money, then you'll need to put in some time and effort to learn the ropes. Whichever route you choose, remember to always gamble responsibly.