Is Ubisoft+ Coming To Game Pass?
Ubisoft has announced today that its Ubisoft+ Classics service will come to PlayStation Plus's extra and premium tiers when it launches over the next couple of months. This is fantastic news for fans of all things Sony. But will the service be coming to Xbox?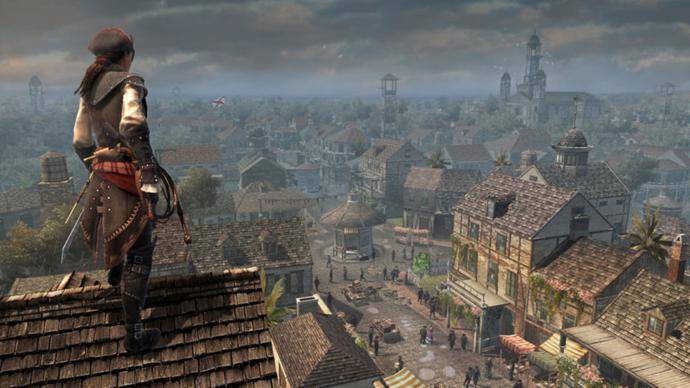 It's a fair question considering there have been rumours that the service would be coming to Microsoft's Game Pass service for nearly a year now.
Here's what we know, and here's what we expect to find out over the next couple of months.
Ubisoft+ Is Coming To Xbox
Sony's new premium PlayStation Plus services will have Ubisoft+ Classics included at no extra cost. That means subscribers will be able to download and play the following games:
Assassin's Creed Valhalla
For Honor
The Crew 2
Child of Light
Eagle Flight
Far Cry 3: Blood Dragon
Far Cry 3 Remaster
Legendary Fishing
Far Cry 4
Risk: Urban Assault
South Park: The Fractured but Whole
South Park: The Stick of Truth
Space Junkies
Star Trek: Bridge Crew
Starlink: Battle for Atlas
STEEP
The Crew
The Division
Trackmania Turbo
Transference
Trials Fusion
Valiant Hearts: The Great War
Trials of the Blood Dragon Game
Trials Rising
Watch Dogs
Werewolves Within
ZOMBI
Many more games are expected to be added by the end of the year. The total, currently at 27, will grow to 50 in 2022.
Earlier this year, Ubisoft announced it was bringing its Ubisoft+ subscription to Xbox, although no more details have been announced. We don't know what will be included, we don't know how much it'll cost and we don't know when exactly it'll be available.
Furthermore, there's nothing official to indicate that it'll be coming to Game Pass. That means Ubisoft's games will likely be an additional subscription cost. Whether there'll be some cheaper option to include it in your current subscription is, again, unknown.
…But rumours persist
But without a doubt, something is happening between Ubisoft and Xbox.
The French publisher has not been particularly active on Game Pass, but in the last few months that has started to change. We've seen games appear, including Rainbow Six Extraction on day one. And more Ubisoft games are due to be added in the coming months, including Assassin's Creed Origins.
Insiders have repeatedly said that talks are going on between Xbox and Ubisoft about bringing their games to Game Pass. It would be easy to assume that if Classics is coming to PlayStation, it probably isn't coming to Xbox. But that's as much an assumption as anything.
At the very least, we can be certain Xbox will continue pushing for more service and more games on Game Pass. That's especially true now that PlayStation are bringing some competition.
Is Ubisoft+ Coming To Game Pass? – Conclusion
It seems that as of now, only Ubisoft+ is coming to Xbox. Ubisoft+ Classics are not coming to Game Pass, although that may change.
Fans with both consoles will be able to get two catalogues included in their subscriptions, so long as they are involved in the right tiers. EA games are already included in Game Pass Ultimate.