How Online Casino Games Changed Over the Years
Over the past decade, the online casino market has undergone tremendous changes. Long gone are the days when players were limited to just a few game titles, which often required huge downloads.

The industry has witnessed numerous revolutionary trends that have changed how players interact with online casinos.
Technological developments and innovations have played a vital role in revolutionizing the online gambling sector. This blog post seeks to highlight the key moments that have transformed the industry. We will also touch on what the future holds for this thriving entertainment sector.
The Debut of Mobile Casinos
Mobile casinos have changed how we access casino games and place wagers. At the turn of the century and through its first decade, mobile technology was taking shape, alongside the internet. The combination of these two innovative and revolutionary technologies welcomed a new way of doing things, including casino gaming and gambling.
Casino establishments began launching online gambling platforms where players would access their games remotely. Ever since operators and developers have been working on enhancing their mobile casino services.
Today, you can easily enjoy your favourite online casino games via your smartphone or tablet. This has attracted more players to virtual casinos because it's more convenient to gamble in the comfort of one's home instead of visiting a land-based casino.
With the launch of Android and iOS app stores, online casinos began developing downloadable casino applications for an enhanced mobile gaming experience. Casino apps have been gaining traction among gamblers across the world.
The latest mobile technology is HTML 5 which allows developers to create casino games that are not OS-based. In effect, players can now enjoy online casino games from any smart mobile device.
Polished Player Perks
As more online casinos emerged, competition stiffened, forcing operators to rethink their promotional offers. Online casinos would soon begin rewarding regular players for loyalty and attracting new players with generous sign-up bonus offers.
Today, there are numerous types of online casino offers ranging from welcome bonuses, deposit match bonuses, cashbacks, free bets, VIP offers, and no-deposit bonuses. These offers allow players an opportunity to enjoy casino offerings without risking their money.
To take advantage of these perks, all you have to do is sign up with a reputable online casino site and redeem the bonuses offered. However, take time to read through the site's fine print for any applicable bonus terms and conditions.
Online casino operators continue to sweeten their promotional offers. This is how we recently saw no-wagering or free bonuses being introduced. These are bonuses that do not come with strict wagering requirements.
The introduction of Live Dealer Games
Live dealer games are games dealt by a human dealer from an actual land-based casino, but where players participate remotely by joining a live stream broadcasted by the operator. Unlike other casino games, live dealer game outcomes are not computer-generated.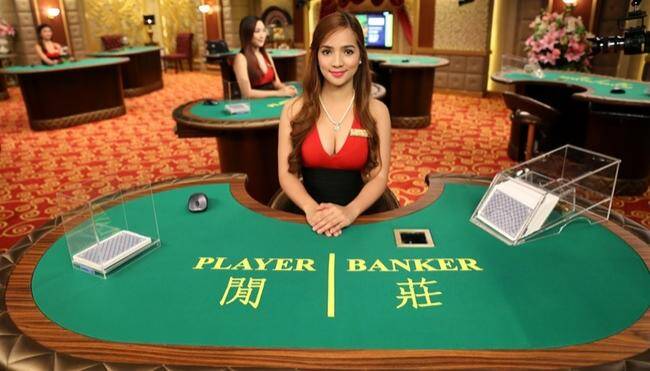 These games have been gaining popularity among online casino gamers. This is partly because many feel that they can trust a human dealer more than the computer random number generator.
With live dealer games, players get to participate in a real-time play on games streamed from brick-and-mortar casinos. Live dealers offerings are more prevalent for table games such as card games and roulette.
Evolution Gaming was the first developer to introduce live dealer card and table games into the online gambling space in 2006. From a single studio, Evolution Gaming's live titles began to attract the attention of thousands of players. Today, virtually every game developing studio and casino site offers a live dealer game portfolio.
Game Library Diversification
Different players have different preferences when it comes to casino games. Therefore, online casinos have been working hard to diversify their game collection to ensure that there is something for everyone.
There are several ways to diversify casino game collections. One way is by adding completely new games to the portfolio. Another way is by offering different variations of the already existing games. Lastly, casinos have also taken the approach of offering thousands of different slots themes.
A diversified online casino game collection helps spice up the player's gameplay by rendering the games more thrilling. In addition, everyone will have something to enjoy, and you will never get bored because there are thousands of games to try out at online casinos.
Improved Graphics
Professional online casino players take graphics and the general visual appeal seriously. This has forced virtual casino developers to incorporate high-definition (HD) graphics, quality sound effects, and animation into their gameplay.
Online casino developers are always adapting to customer needs and preferences as they emerge. Casino operators cannot afford to lose customers for not having the visuals and aesthetics that players want.

Initially, developers relied on Flash technology to incorporate animated graphics and sound effects into casino websites. Today, HTML5 technology has made things way easier for developers to create appealing and easy-to-use gaming websites.
Gamification
This is a novel concept that incorporates video gaming characteristics into online casino gaming to render the experience more engaging and fun. Online casinos have begun releasing game titles with video game-like features.
For instance, it's now possible to free spins reel to help a pirate reach Treasure Island. When your spin wins, the pirate proceeds and the distance traveled could have an impact on your winnings. However, if you lose, the pirate either remains stuck at that place or moves back a few notches.
Reaching the finish line could trigger additional prizes in addition to the game's rewards. While gamification has its perks, you should also understand that it is highly addictive. It is advisable that you call it quits before your wallet gets stretched beyond what it can afford. You should never wager more than you can afford to lose.
Conclusion
Online casinos are a popular choice among gamblers. These gambling platforms have evolved in so many ways over the years. Casino games, in particular, have changed, with better offerings emerging every day. The goal is to render the online casino gaming experience more exciting and engaging. Technological developments have made it possible for online casino operators and developers to offer a more thrilling and immersive virtual gambling experience.