The State of State of Play
Let's be honest – this week's State of Play was just okay. The recent general Nintendo Direct wasn't much better. What happening with these update videos, and why do they keep disappointing?

My first instinct was that this was an expectation problem. If you're hoping to see your first glimpse of God of War: Ragnarok, you're not going to be overjoyed by the biggest news being a piece of DLC for a year old game.
But shouldn't that be obvious? What exactly are these companies trying to achieve, and why do they keep misjudging their biggest fans?
Less Direct: The State of Play
I have no problem with individual announcements in the most recent Direct and State of Play. Both are perfectly fine, even the games that aren't aimed at me.

The issue is more a lack of major hooks, because if you give your audience even one major thing to mull over, it doesn't matter what else you show. A short God of War clip would have changed the conversation from one of disappointment to one of excitement – even if every other thing had remained the same.
The Nintendo Direct had a related problem. For all the excitement about Smash characters and Project Triangle, you had a full price Skyward Sword remaster and Mario Golf. Some of the other most exciting announcements, were more exciting for owners of other consoles. PlayStation owners who don't have backwards compatibility for the superior versions of Ninja Gaiden will get a decent remaster. Thanks for letting us know, Nintendo.
At least we got a couple of Pokemon announcements shortly afterwards, although the former direct would've been more enjoyable with everything at once. I guess the double dip approach looks good on paper – reach, impact on news – but those things shouldn't be put above quality.
There are a number of things at play here, notwithstanding the entirely subjective quality of the games. There are no easy fixes, because ultimately it is the marketing department's job at Nintendo and Sony to put a brave face on these announcements. It doesn't matter what they have to show, it's always going to be presented as the best thing ever.
Even when it's not.
Missing E3
E3 has been vindicated over the last year. There needs to be some proper gaming week, where people get excited about possibilities. These short videos sprinkled throughout the year aren't really working.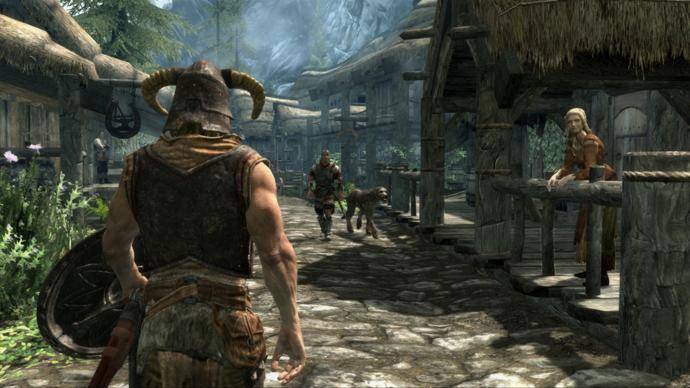 Microsoft has some sort of announcement coming up. Their purchase of Bethesda could be complete any day now. Imagine if that was a 30 minute video, with 20 minutes of back-patting interviews and 10 minutes of clips from Skyrim. Not even the updated version. Just Xbox 360 Skyrim.
That would be awful, but the issue isn't entirely in content. It's also in possibility. We know about the exclusivity question, we know about Starfield and Wolfenstein 3, we know about the potential for an influx of titles on Gamepass. There's so many questions – and we're expecting answers.
The same is true for Nintendo and Sony, it's just the questions aren't always as obvious. What the hell is happening with The Last of Us 2 that it hasn't been updated for PS5? Why is there still no way of playing Ocarina of Time (or Twilight Princess, or…) on Switch? Will this new 4K Nintendo console ever make an appearance? What's next for Sony games on PC?
Some of these questions are prime fodder for a State of Play style show. They're just holding onto news either to force sales where possible (the Last of Us 2 before a paid remaster) or to prevent breaking too much "bad news" at once (every Sony game is coming to PC).
The cost of this very managed news cycle is the hype/disappointment circle is ever spinning.
Marketing Missteps
When I look at social media before and after one of these shows, the problem is abundantly clear.

People go in expecting Uncharted 5 and PlayStation's first Pokemon game, and come out having seen a story trailer for Kena (and the bad news of another six month wait).
This isn't a problem of overhype, but a problem of expectation. You can't expect people not to imagine the best when a new Nintendo Direct is announced out of the blue. When PlayStation tweets "a look at upcoming PS4 and PS5 games" you don't think they're talking about Oddworld: Soulstorm.
We can only deduce that someone somewhere is getting rated on how many views these videos have. It's ridiculous. Announcing the line-up ahead of time would be best, but even tempering expectations would do.
"More information will come about Horizon and God of War at a later date".  Add that to the tweet and watch as the negative reactions are halved.