Holiday Gift Guide 2017 – Party / Multiplayer Games
A number of years ago, it was looking like couch co-op was about to be a thing of the past, but specific companies continue to release titles that plopped two friends on the couch, side by side, playing games, like in the 'old' days! Nintendo has always been a bastion for local cooperative play, and other companies with great party titles are following suite. Here are a few of our favorite party titles this year, and ones we think you might want to invest time into!
Worms W.M.D. – Team 17 – Xbox One, PlayStation 4, Nintendo Switch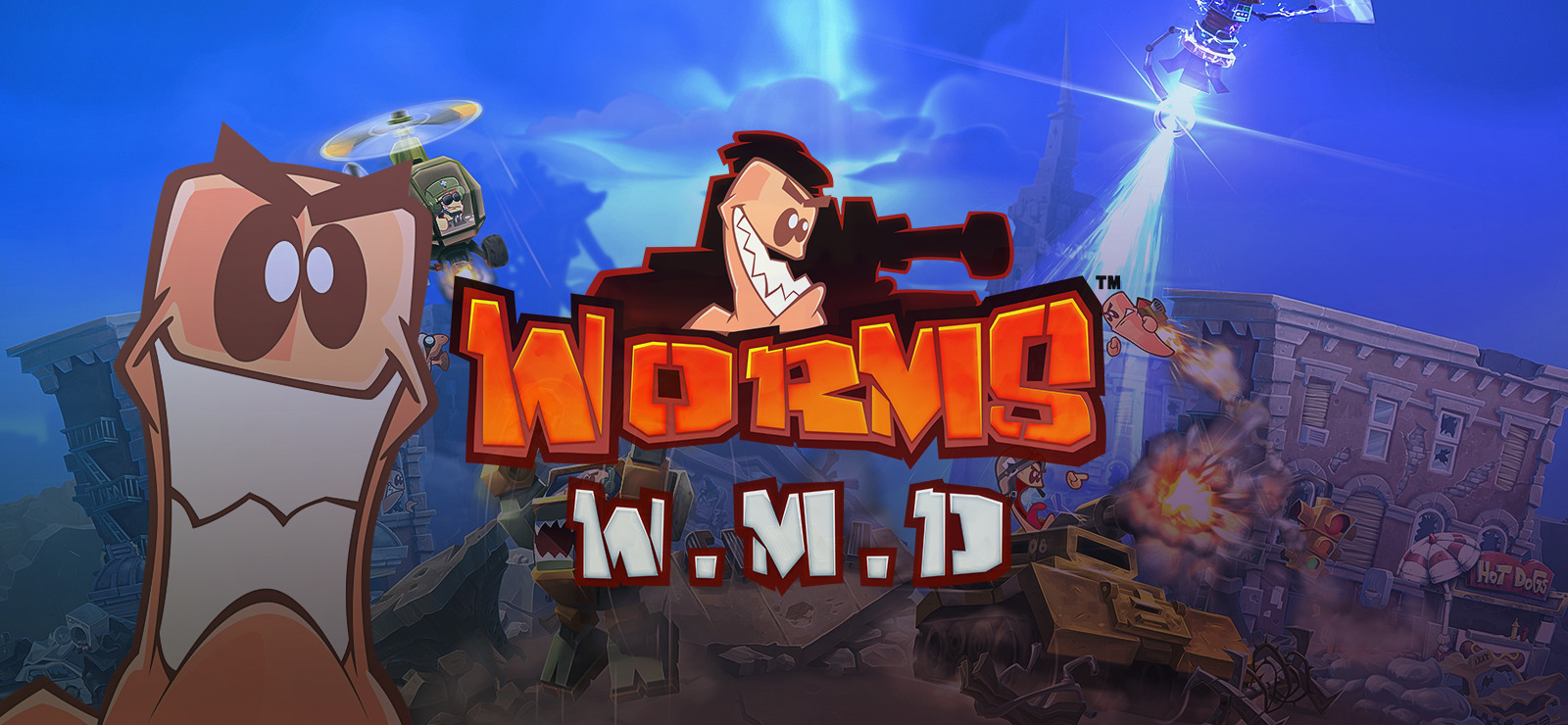 Worms W.M.D. has been out on the Xbox One and PS4 since 2016, and just recently launched on the Nintendo Switch. Our initial review of the game was less than complimentary, stating the game didn't have the hooks that kept us coming back for more. Although the Nintendo Switch version doesn't change up the Worms W.M.D. formula that much, it does allow for on-the-go Worms mayhem, and frankly, there isn't much on this planet better than that. When out and about with my kids in the last two weeks, we have busted out the Switch, grabbed a Joy-Con each, and went crazy with a few matches of Worms. Although it might appear to be a bare bones version of the popular physics shooter title, it stills a great amount of fun when done with the right people.
You can grab Worms W.M.D. on Xbox One, PlayStation 4, and Nintendo Switch!
Just Dance 2018 – Ubisoft – Nintendo Switch
We haven't had the pleasure of playing Just Dance 2018 on the other platforms, but we assume it's a really good time. On the Nintendo Switch, however, I think things get bumped up just a few extra rungs because of the portability of the system. Like with Worms above, being able to take Just Dance 2018 on the go is a phenomenal experience, one my kids are having a blast with. Whether at Grandma and Grandpas with cousins, or at a local youth event, my boys love bringing Just Dance with them, and playing with all their friends.
The song lineup in Just Dance is great as well, and with 90 days of free access to the entire Just Dance library, there is a ton of things to enjoy the second you make your purchase. Although you are likely to spend a bit of money after your 90 days, it is great that Ubisoft allows you to experience all of the Just Dance music for free out of the box, allowing you to pinpoint which songs and dances are your favorite!
You can grab Just Dance 2018 on the Nintendo eShop now!
Jackbox Party Pack 1 & 2 – Nintendo Switch
Jackbox Party is a phenomenally entertaining game on console, and if you haven't had the pleasure of playing any of the packs yet, perhaps you will jump at yet another opportunity on yet another console: the Nintendo Switch. If you are unfamiliar with Jackbox Party, it is a collection of games that you can play with friends, using the console and TV as your 'hub' and your smartphones or tablets as your 'controller.' The games can be wacky at times, but overall, they dish out great helping of pure fun!
Included with Jackbox Party Pack 1 and 2 are a number of games, some of which we haven't yet experienced, and others that we simply cannot put down. When you have a house full of friends, hoping into any of these games is sure to be a good time, although understandably, a few games stand out above the rest. An Internet connection is required to play the Jackbox Party games, so despite the portability of the Switch, you'll likely only play this in your home, or the home of your friends. Having the ability to move the game to a kitchen table, is a nice added touch to playing on the Nintendo Switch.
You can grab all of the Jackbox Party Packs on the Nintendo eShop!
Free To Play Games:
Like what we are doing? Support our writers and website.Thanks!